Venice, Italy
July 2019
We planned our own tour of Northern Italy (9 cities in 2 weeks!), and the first was spending 2 days in the beautiful city of Venice.
From the Marco Polo airport, there are multiple ways of reaching the islands of Venice. You can take a Vaporetto (water bus) on arrival or you can book a private/semiprivate shuttle in advance. After our 20 hour travel and #teamnosleep, we were happy that we pre-booked a private water taxi ride to our hotel in the heart of the city.
As soon as you depart from the airport and head to the city, you will instantly begin to see the old beautiful architecture, canals, and the gondolas. The water taxis run around the grand canal which is lined with restaurants, bridges, and old cathedrals. This is great opportunity to get your cameras/gopros out to take tons of pictures. It was such an exciting and breathtaking experience right when we arrived!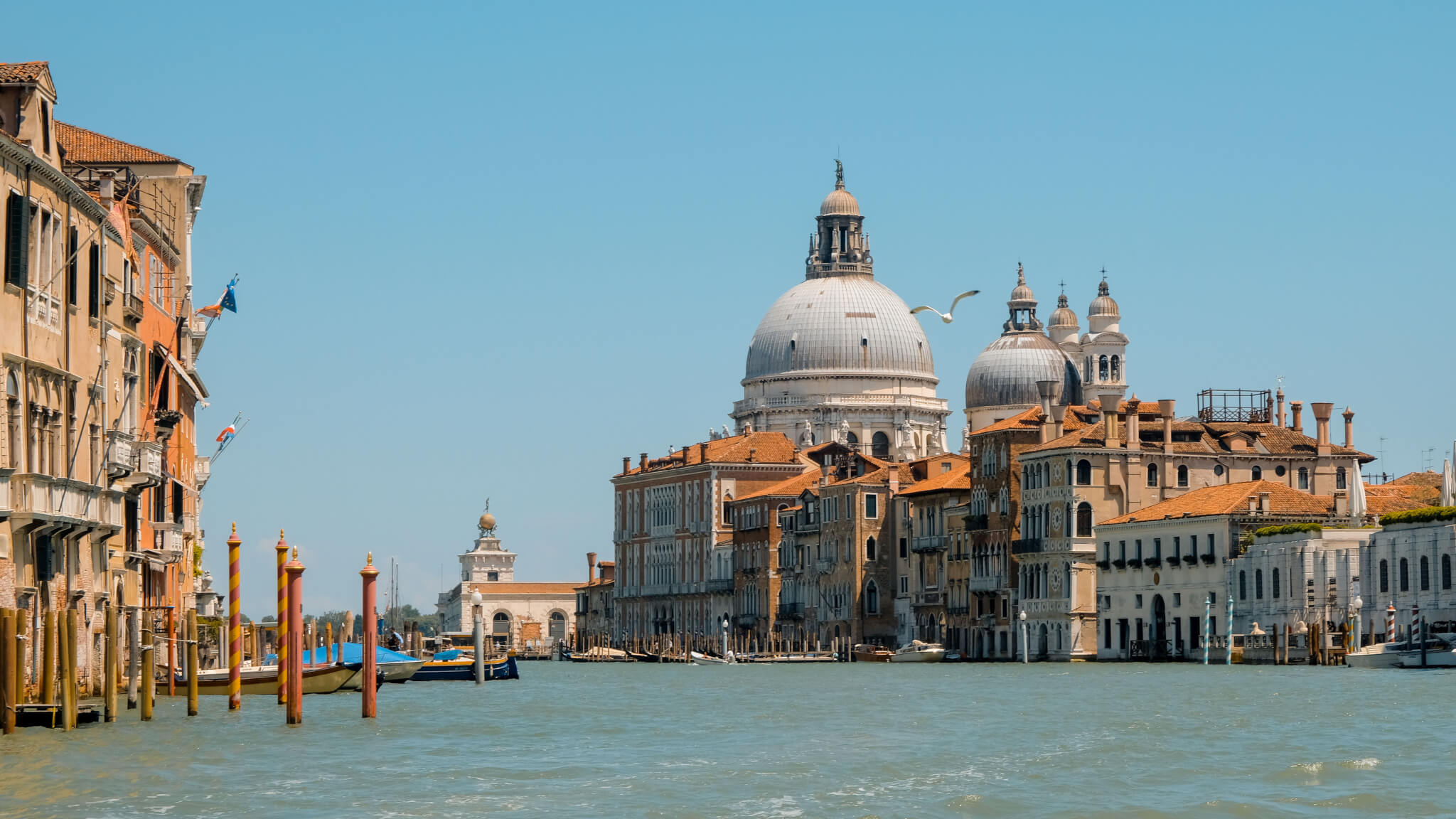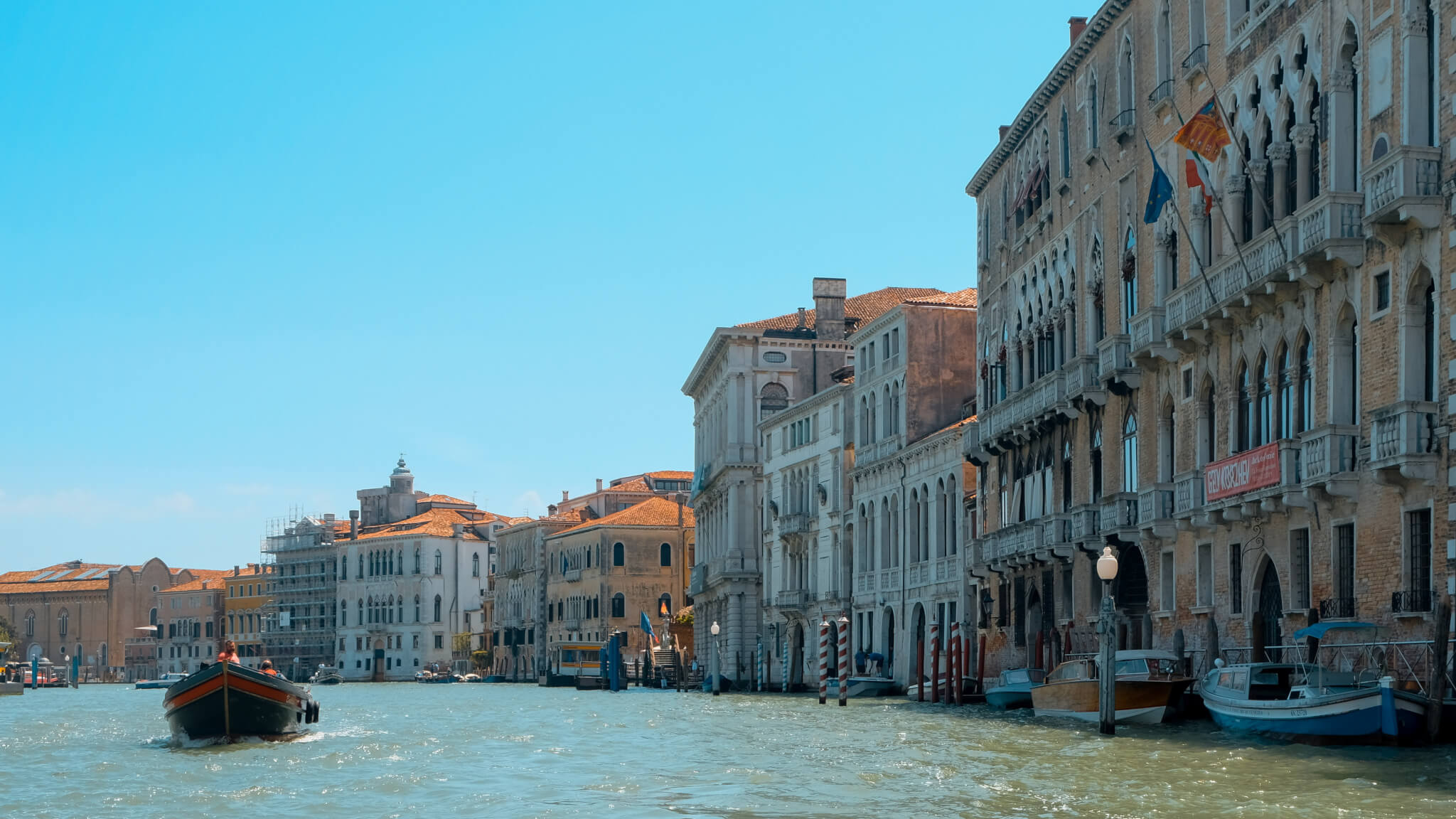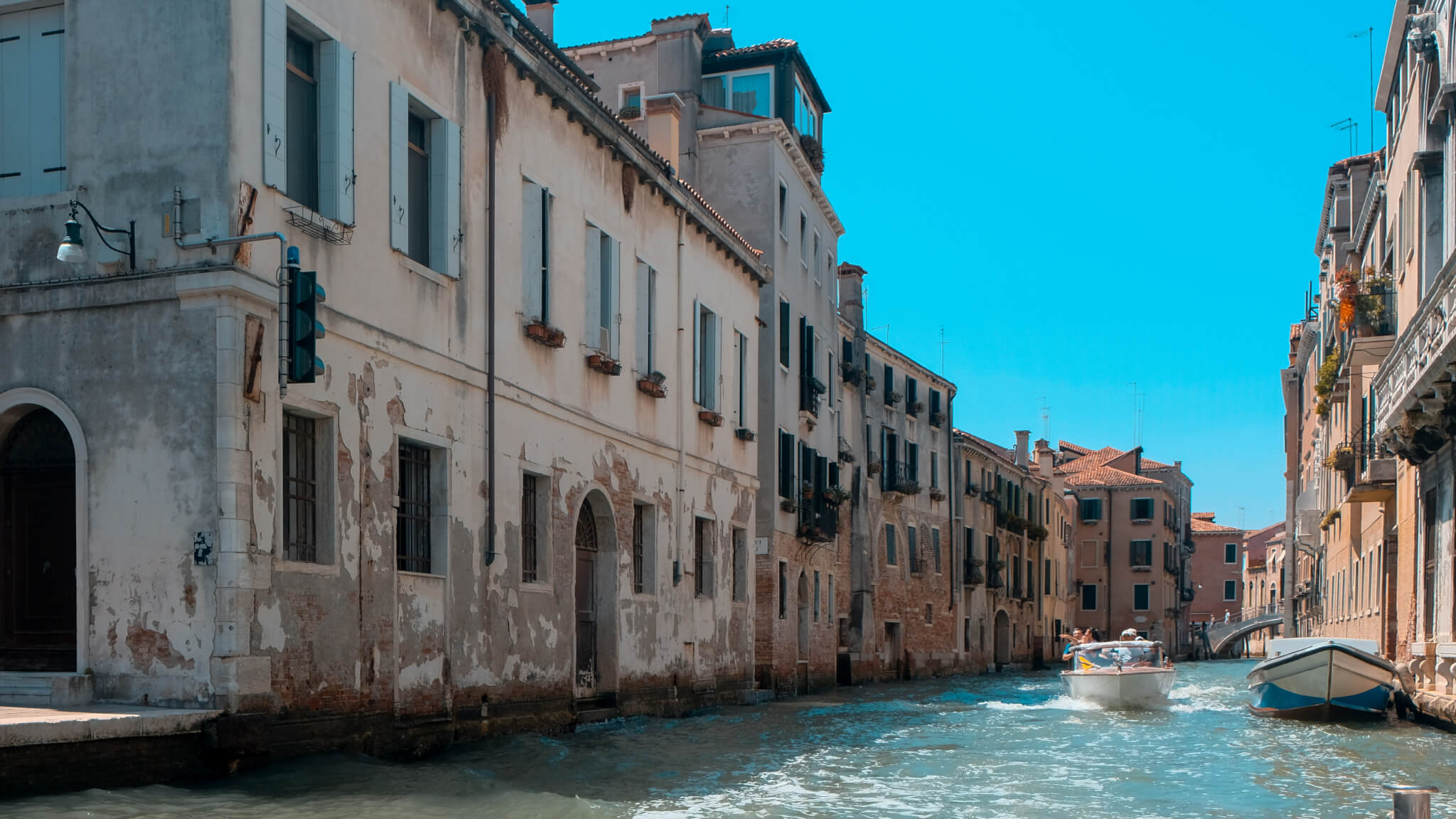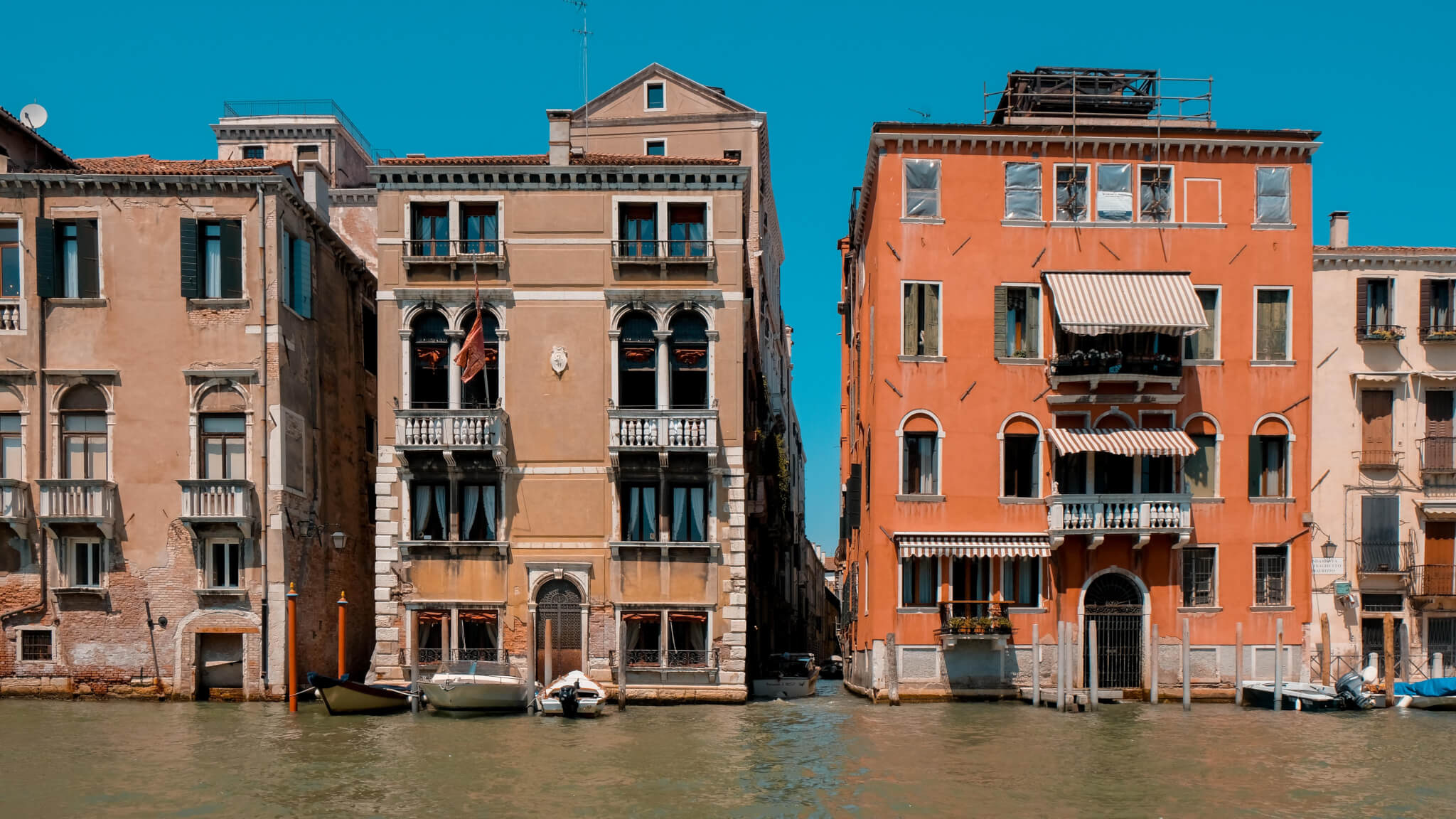 Did you know Venice's economy is sustained by its tourism? Only about one-fifth of the locals actually live on the 118 islands of Venice- the entire city is filled with tourists and the locals choose to live away from the main city. Coming from NYC, we definitely understand why.
The most popular area to stay is in San Marco. This is the home of St. Mark's Square, Doge Palace, and St. Mark's Campanile. This area is home to many hotels, bed and breakfasts, shops, bacaris, restaurants, and gondolas. We stayed in Hotel Alberco Cavalletto & Doce Orseolo Venice. This is a short walk from S. Marco water taxi station (less than 5-minutes). We booked our hotel through Chase Reserve Travel Rewards but the prices in general are competitive or better than neighboring hotels. The front of the hotel is actually a dock for gondalas. The entrance is at the back of the hotel – has glass doors with gold fixtures. It has a historic rustic ambiance. The room we had was air conditioned, had a king size bed, and a private bathroom (Pro Tip: not all hotels/B&B in Italy have private bathrooms and air condition). The hotel also provides a warm, continental breakfast every morning.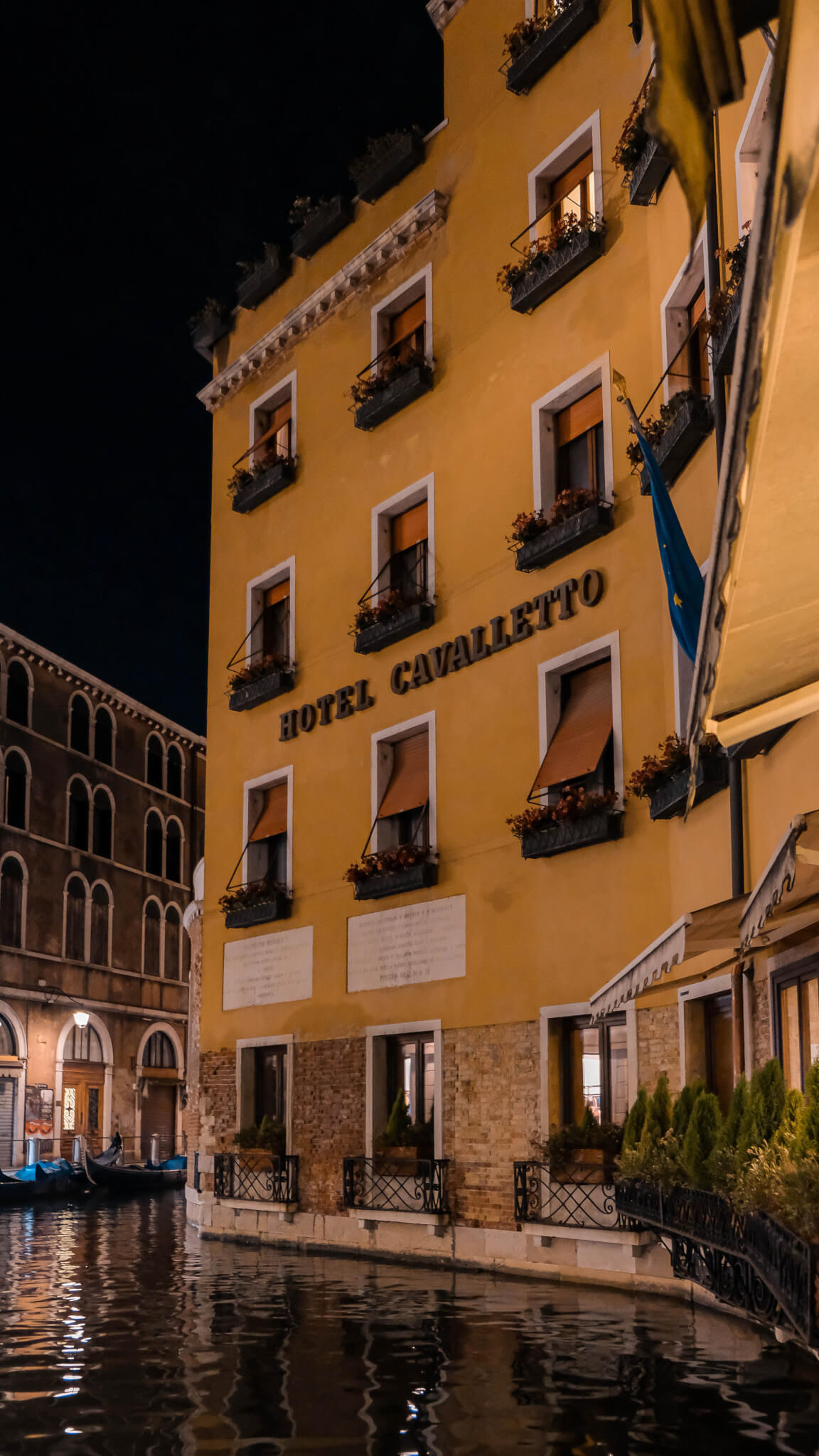 On our first day we spent most of the afternoon and evening exploring the alleys of Venice, and the Rialto Bridge. We quickly learned that it is pretty easy to get lost in the alleys, but also so much fun! Each island is connected by small bridges (118 islands and 400 bridges). These bridges are great spots to take pictures of buildings, the smaller canals, and tourists enjoying gondola rides. Cars are not allowed on the islands so the streets are just filled with people, houses, shops, and restaurants. The Rialto Bridge is a 7-minute walk from St. Mark's Square. This bridge over looks the Grand Canal. This is a very popular area to catch a sunset, book a gondola, have a tourist dinner, or enjoy a spritz while you people watch. A majority of the iconic photos of the Grand Canal are taken from this bridge. The views are breathtaking, and the experience is very different from the morning, at sunset, and night time.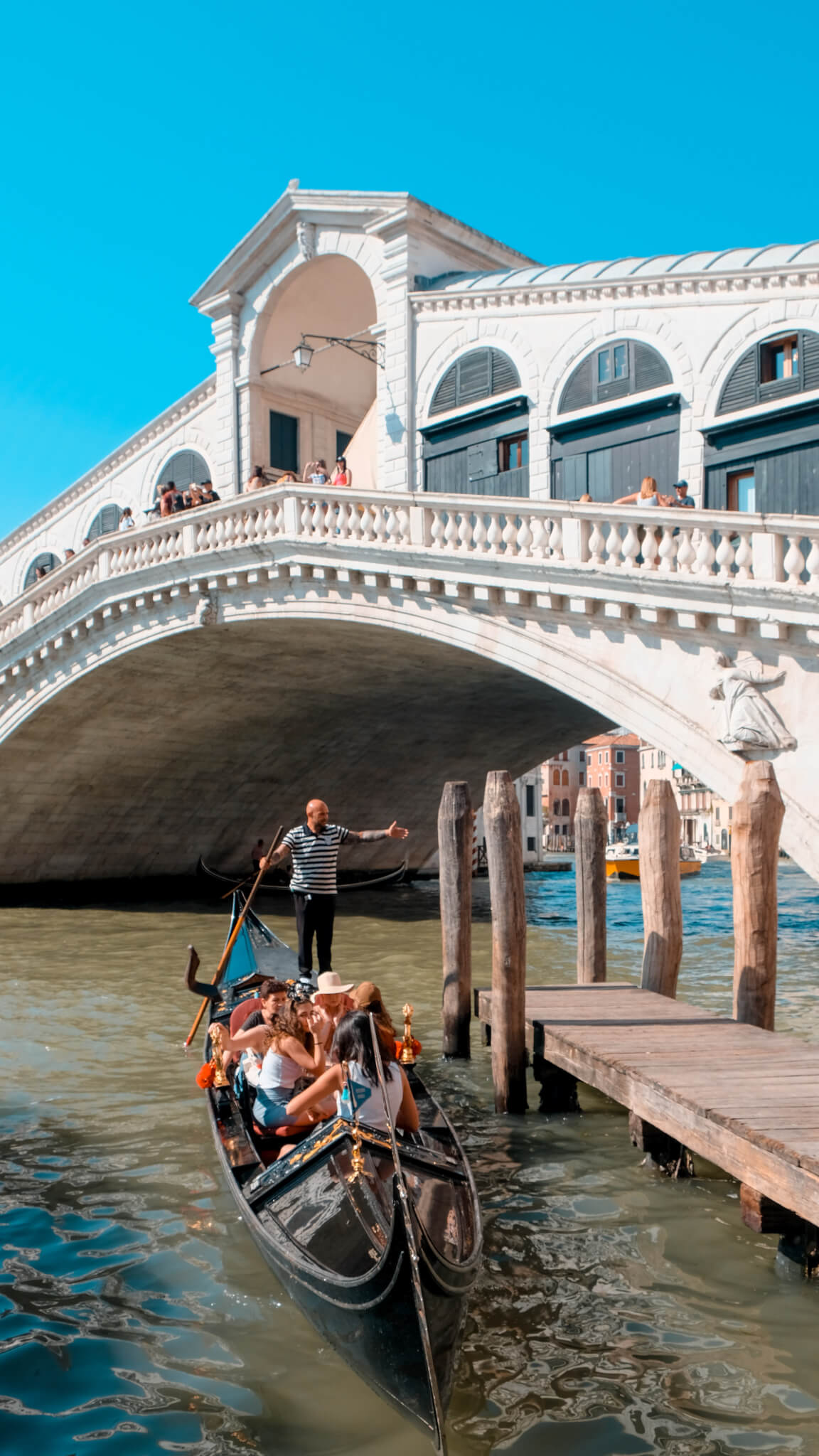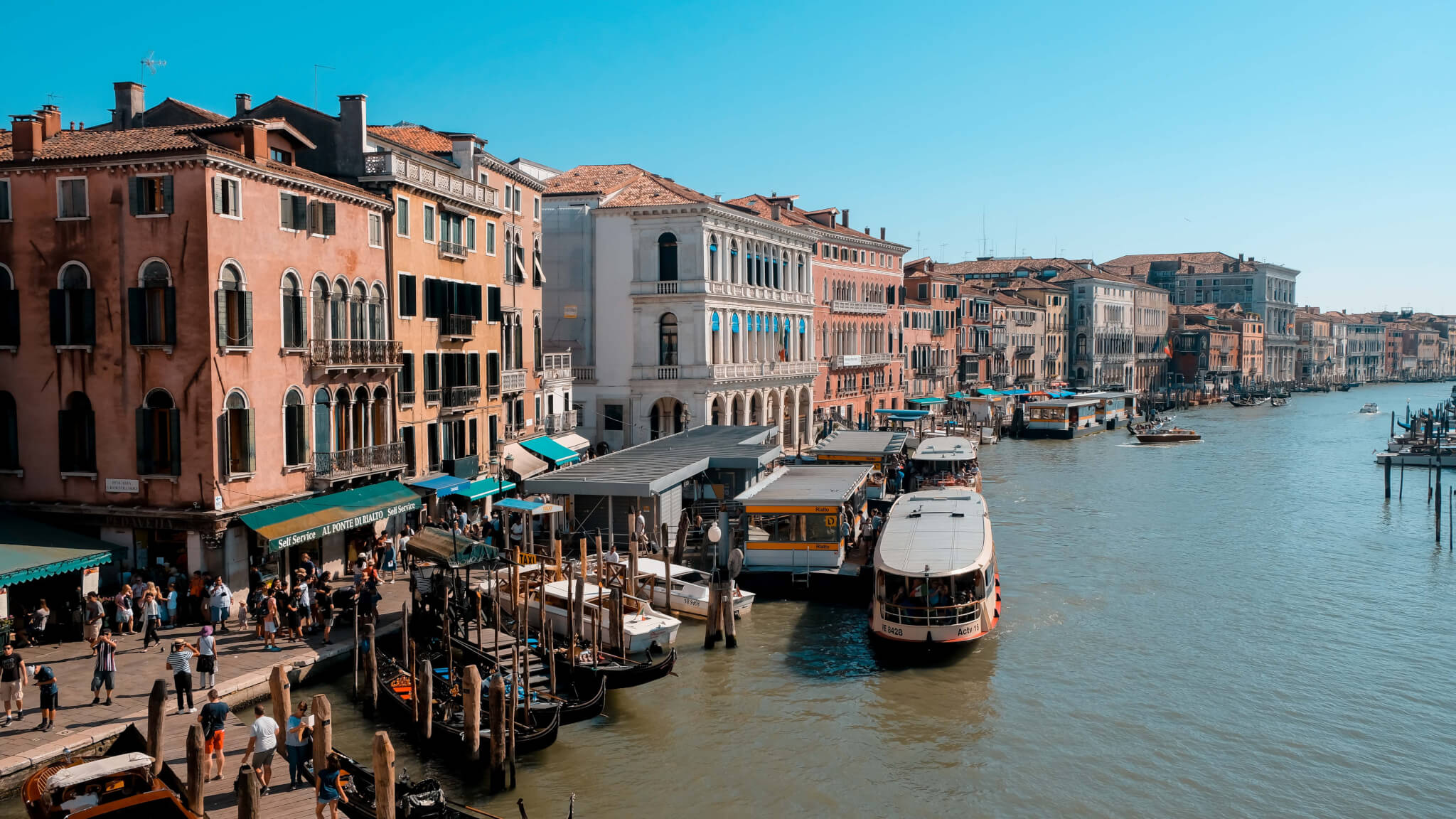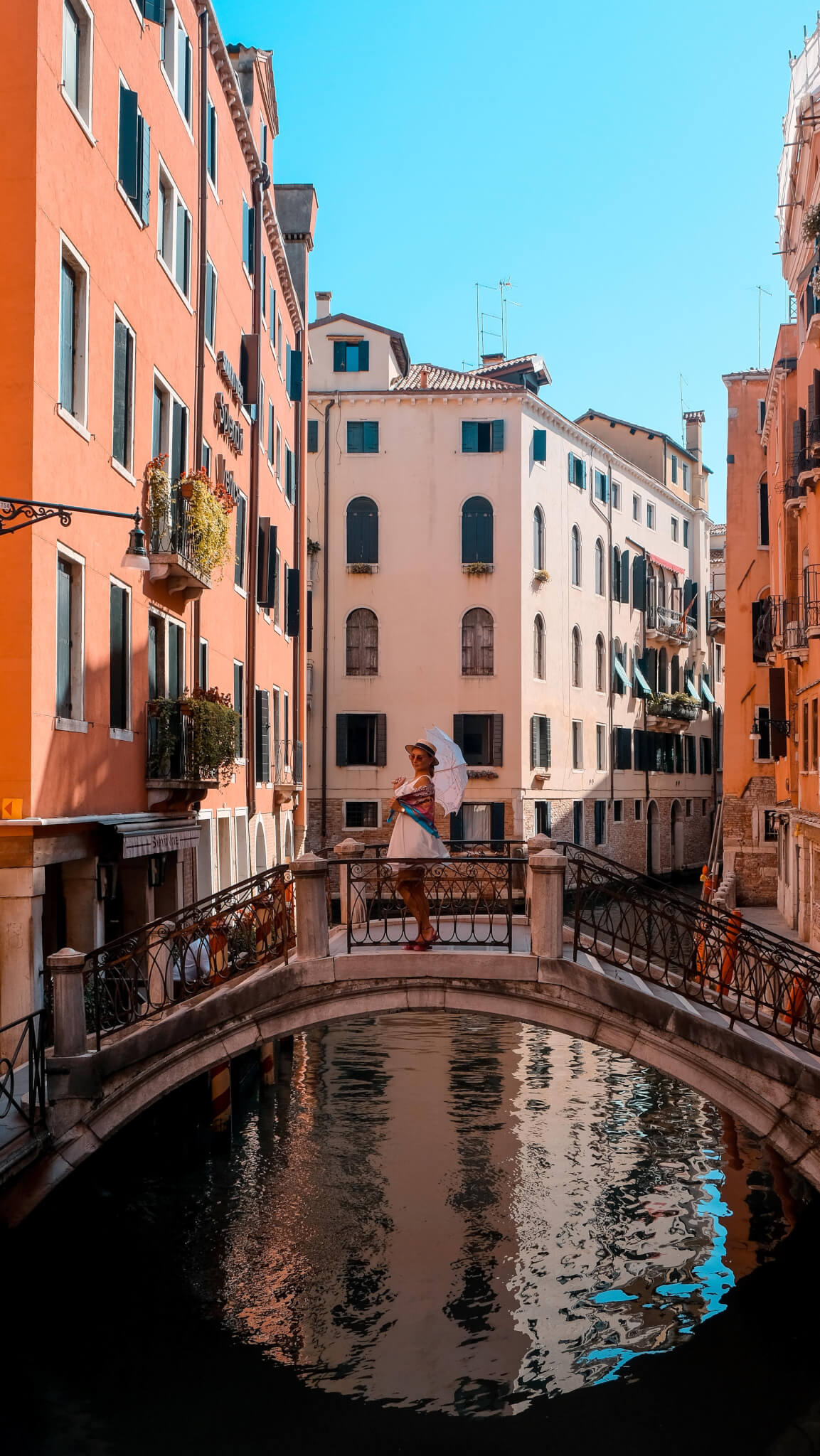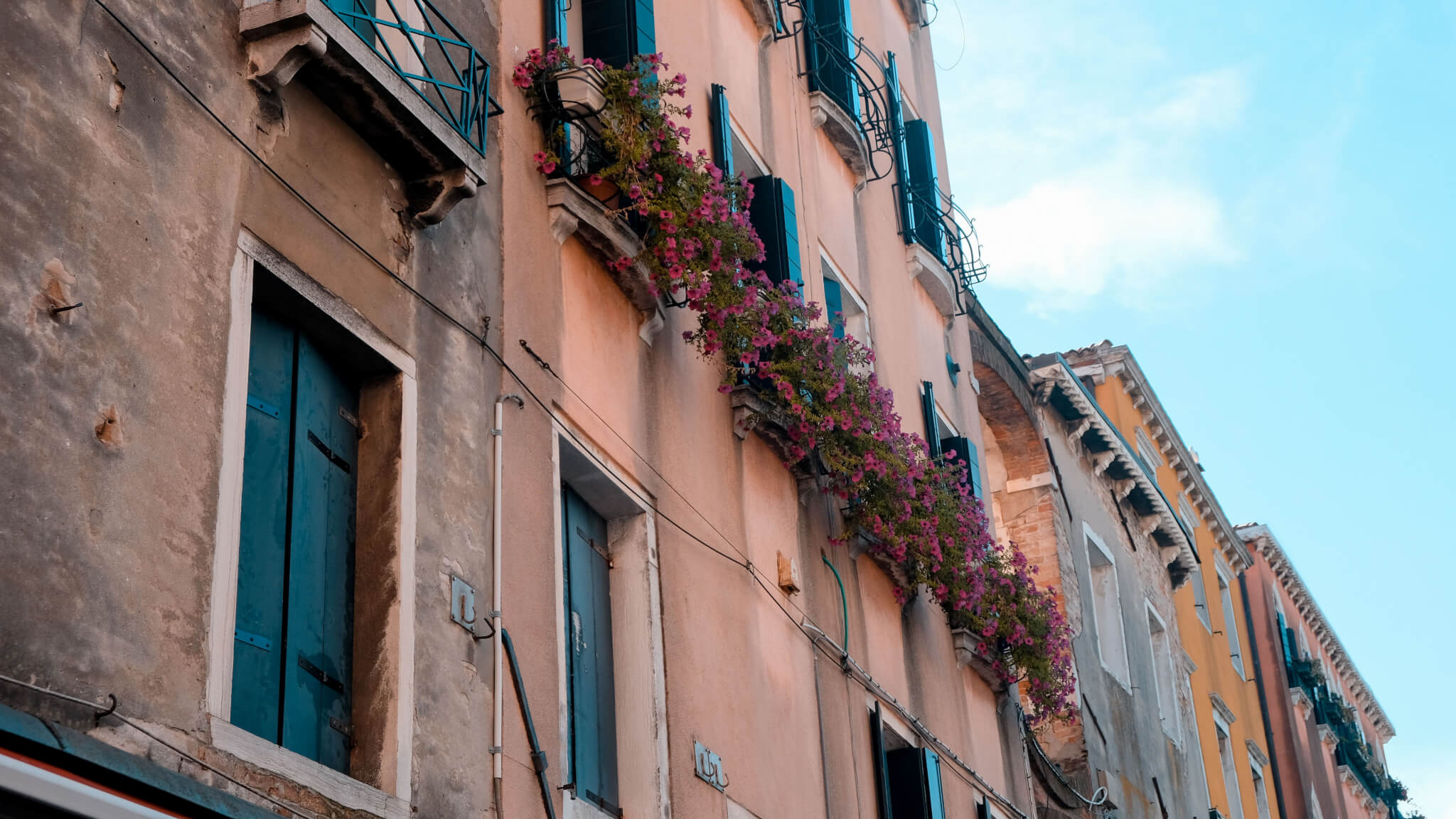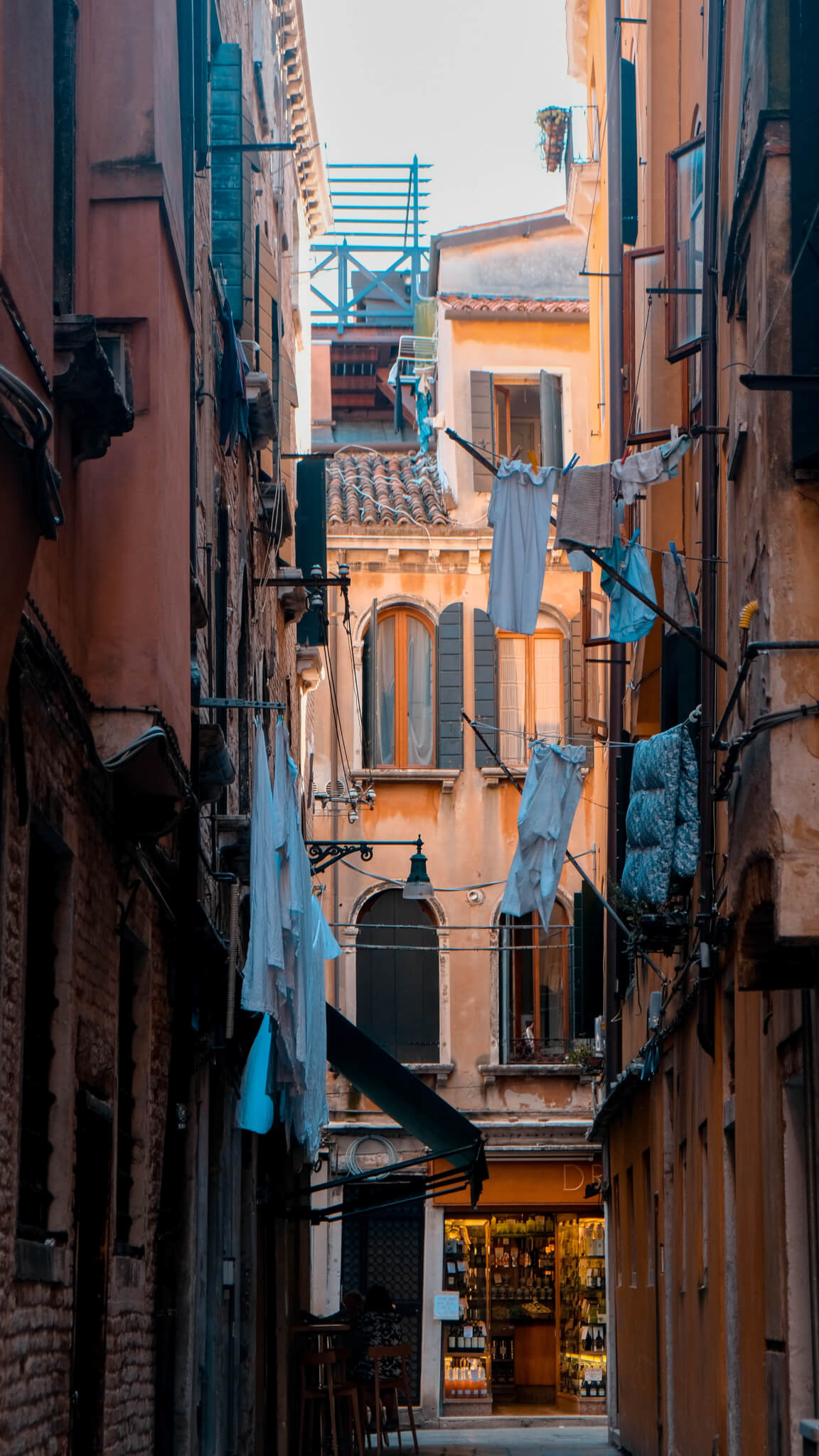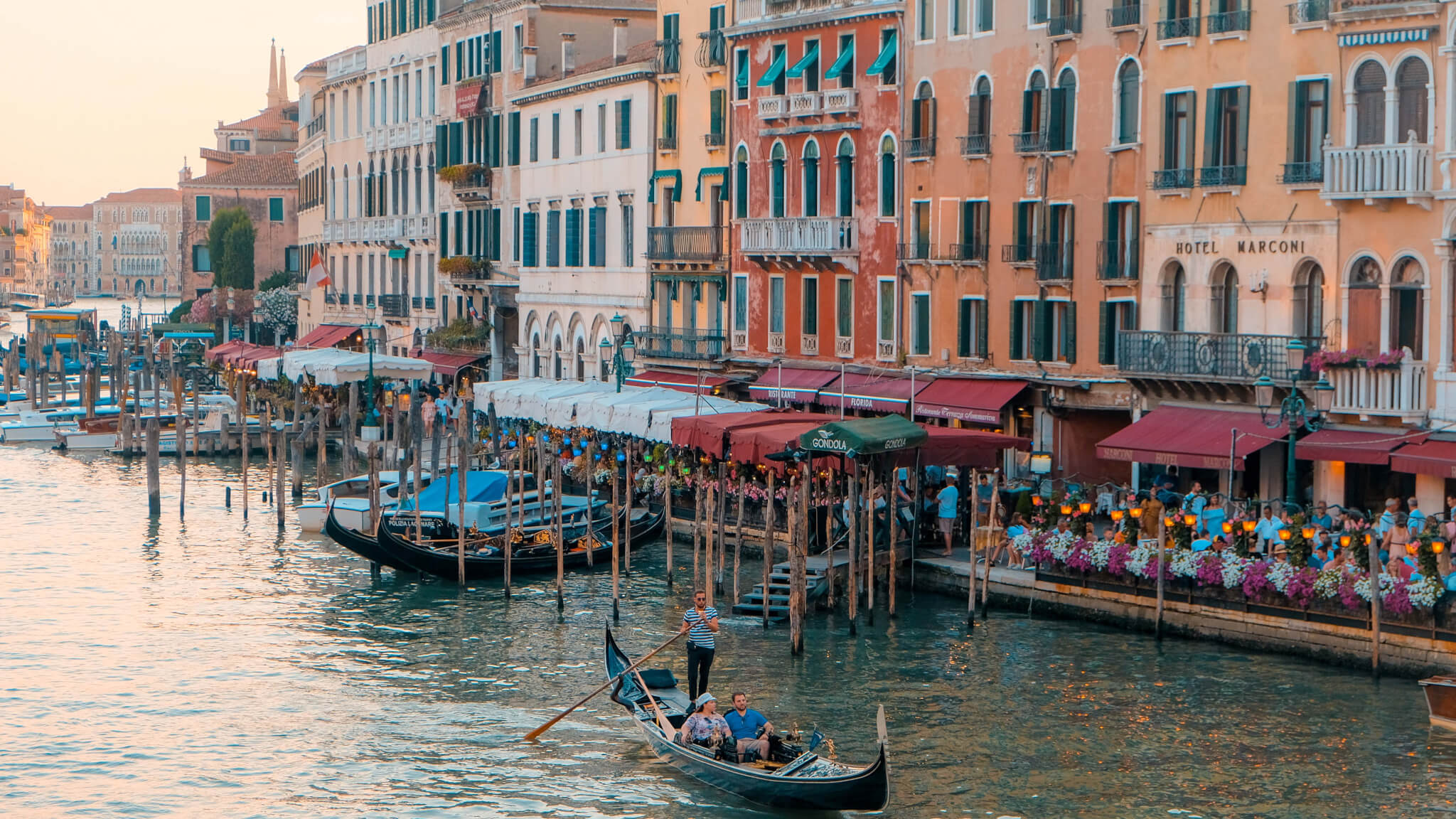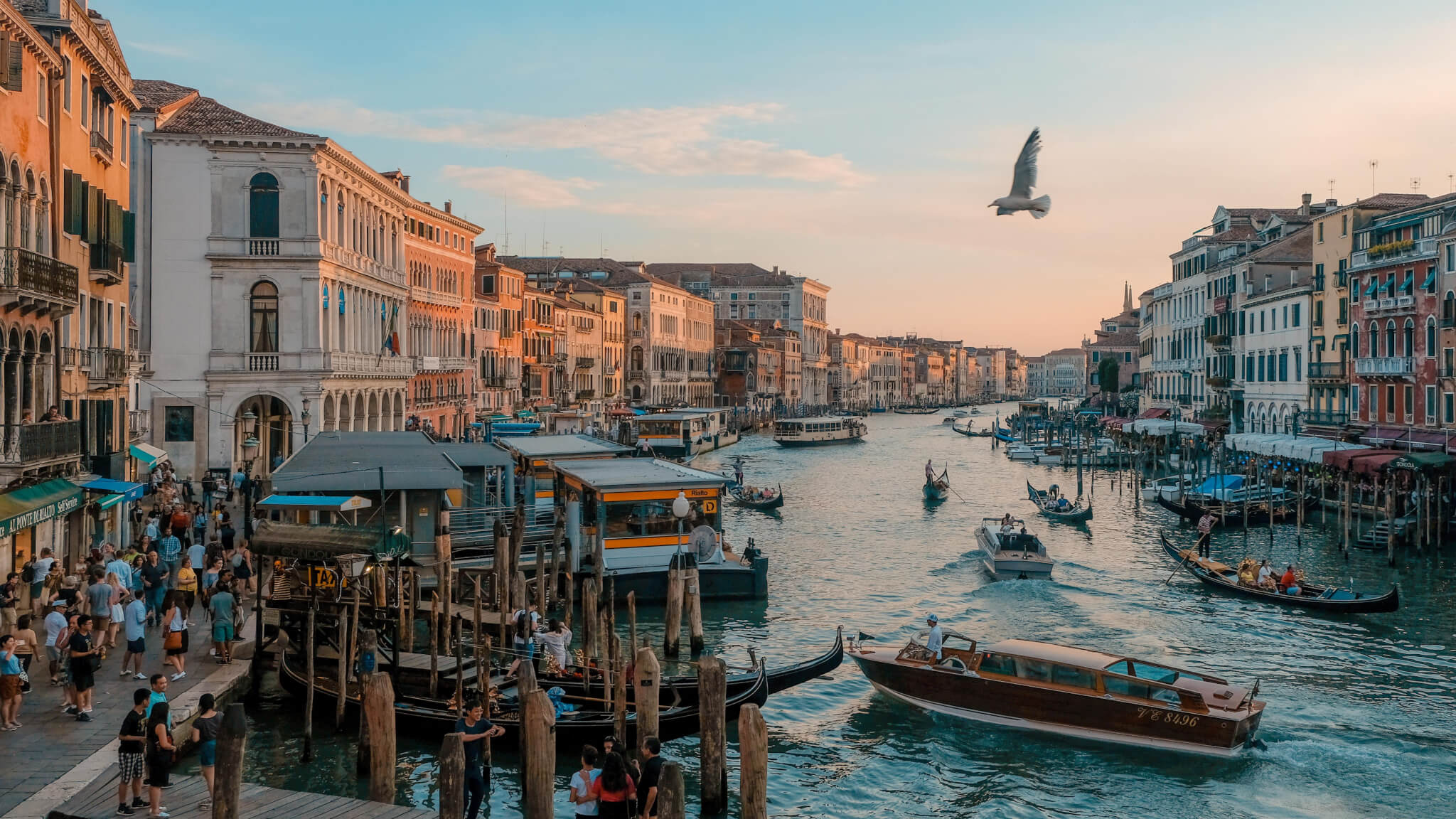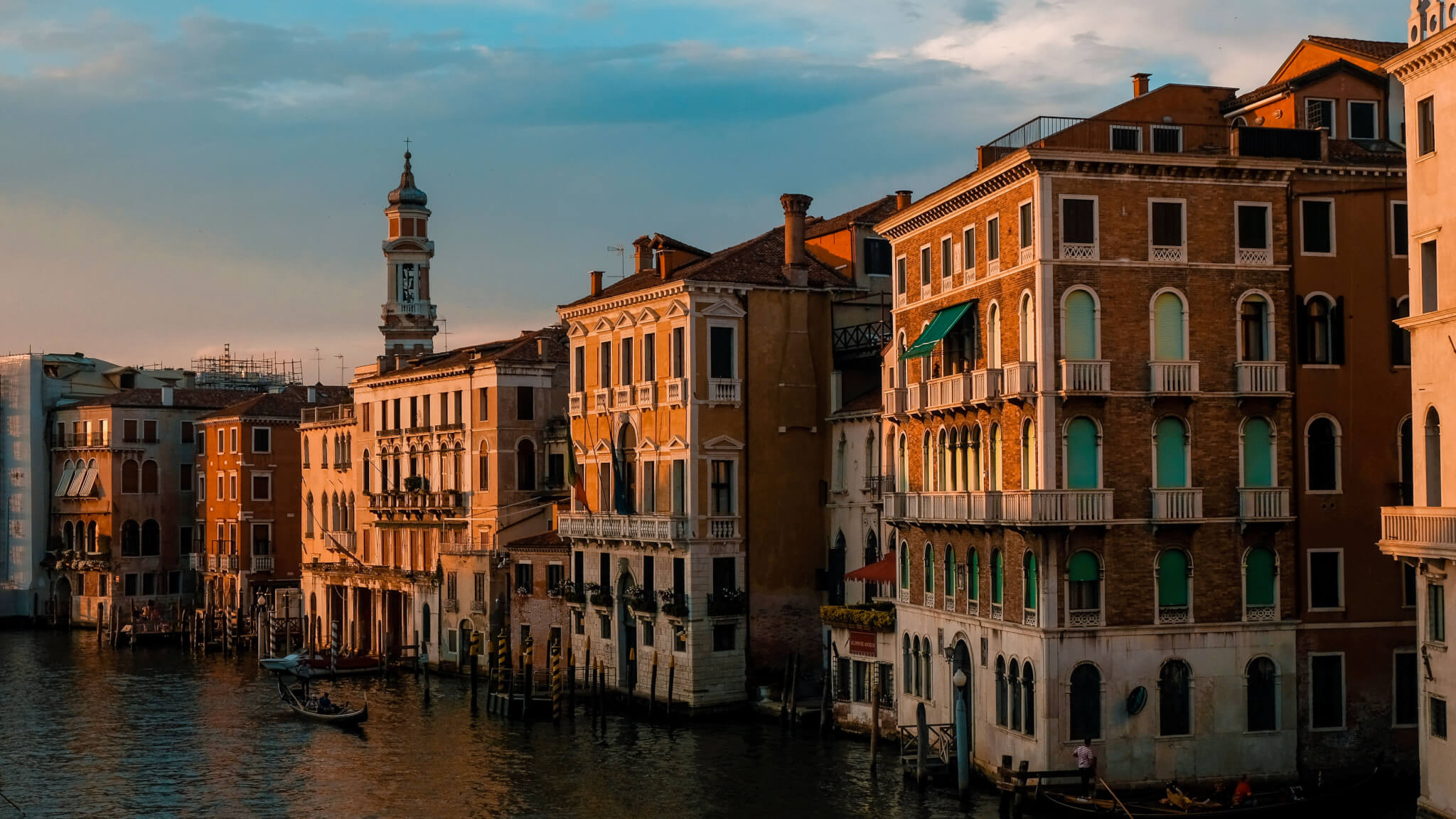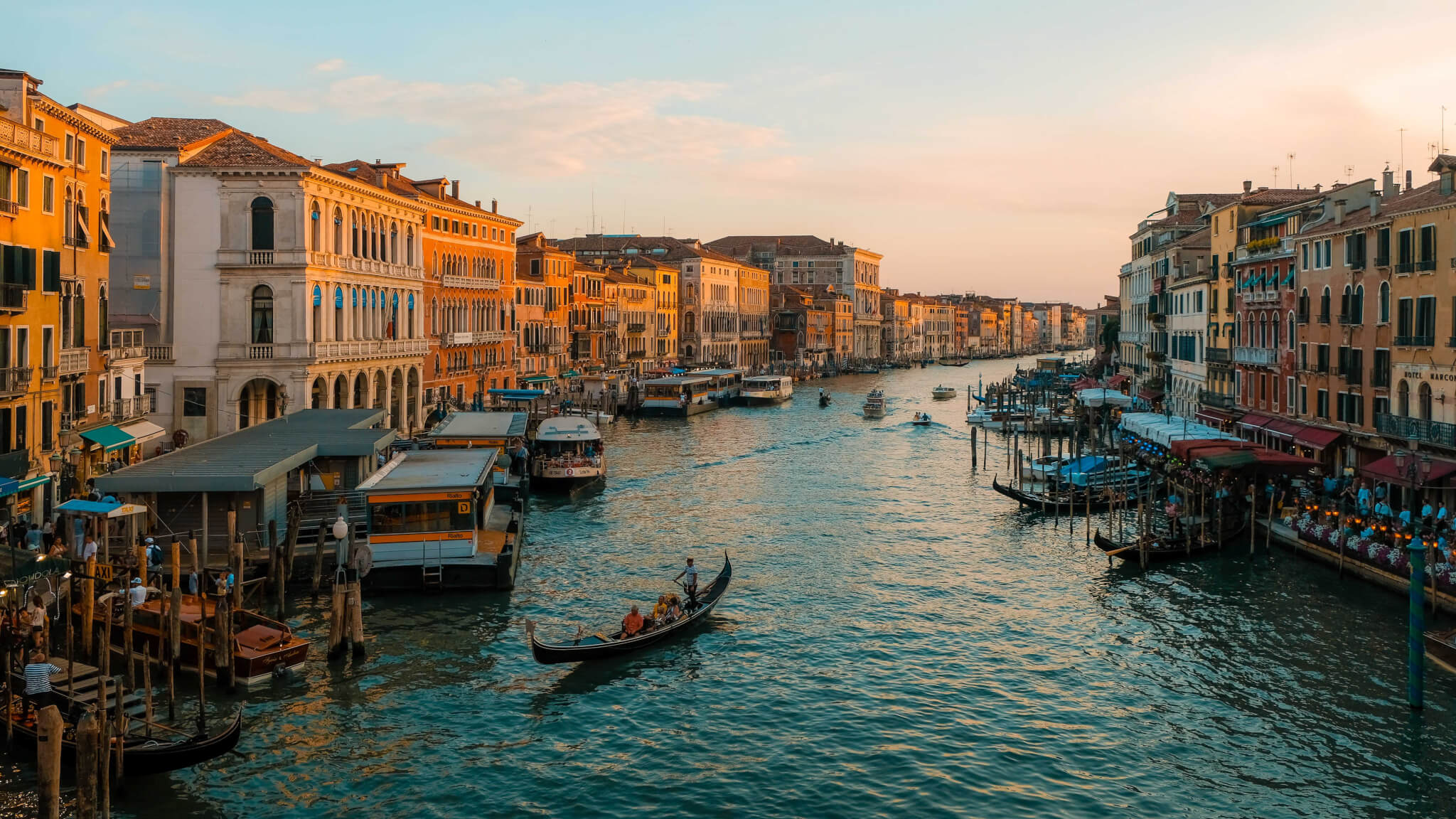 The Rialto Market is not far from the bridge. Here, fisherman sell their catch of the day from 7 am to about 1 pm to families and restaurants. Unfortunately, we were not able to see the bustling market ourselves during this visit but it's been mentioned as a must see by many others.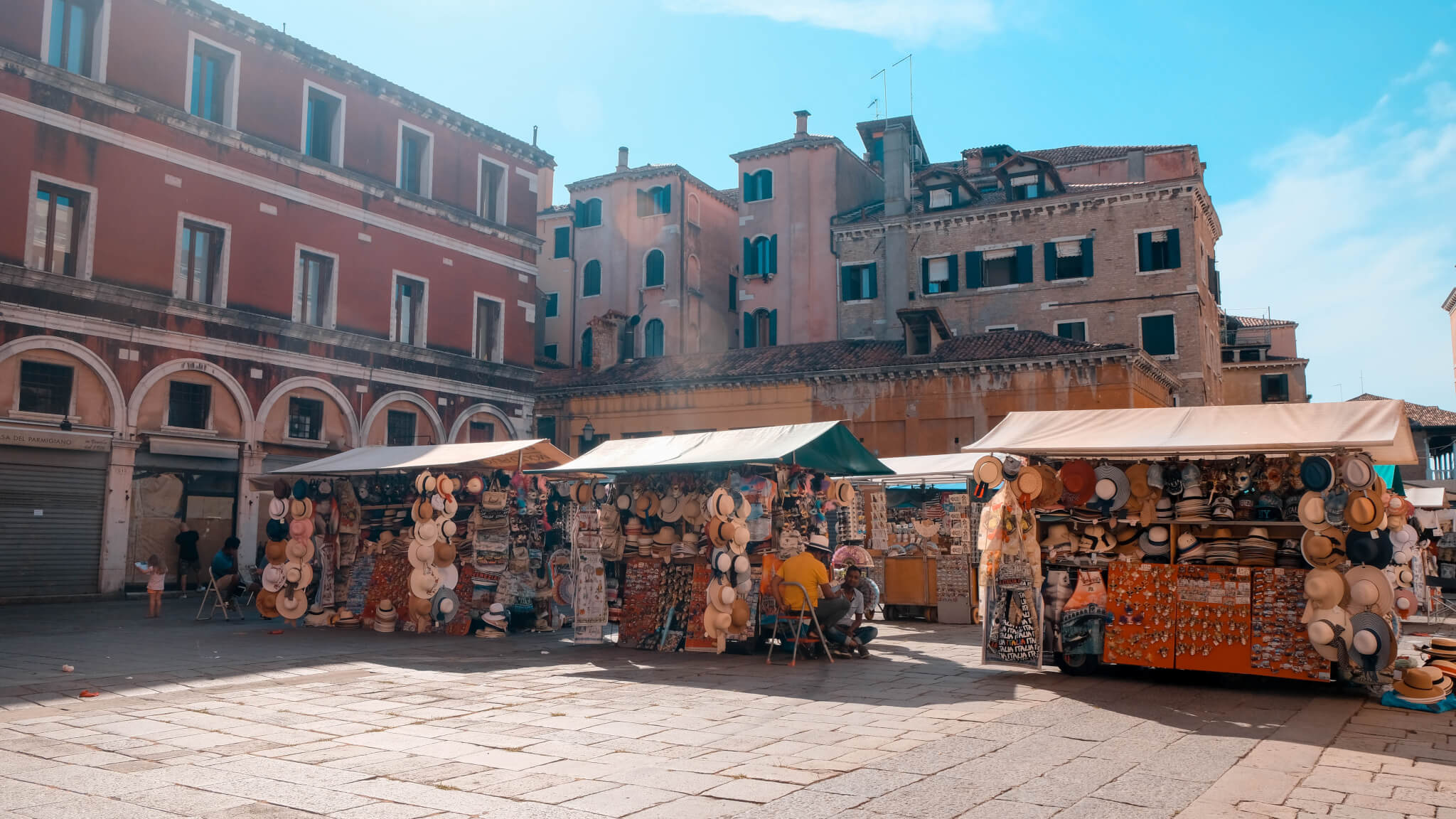 On our second day we visited St. Mark's Basilica, and St. Mark's Campanile. St. Mark's Basilicas is free to the public however if you would like to skip the long lines you can reserve a time slot for 3 euros per person. The self-guided tour of the Basilica takes 10 minutes. There is an audio tour or tour guide tour you can book ahead of time as well. If you would like to see the Altar, St. Mark's Treasure, or go toe the roof each have an individual charge ranging from 3 to 5 euros per person. The Basilica itself is beautiful. Filled with gold and carved stone. The ask that you dress modestly, or you will have to purchase a cover up as you enter. There is also no photography or videography allowed inside because it is an active place of worship. From the roof you will see all of St. Mark's Square. From here you can take as many pictures you'd like. St Mark's Campanile is just to the right of St. Mark's Basilica. (insert historical fact). A skip the line ticket is 13 euros, and a quick elevator ride. There is general public entrance with a reduced fee.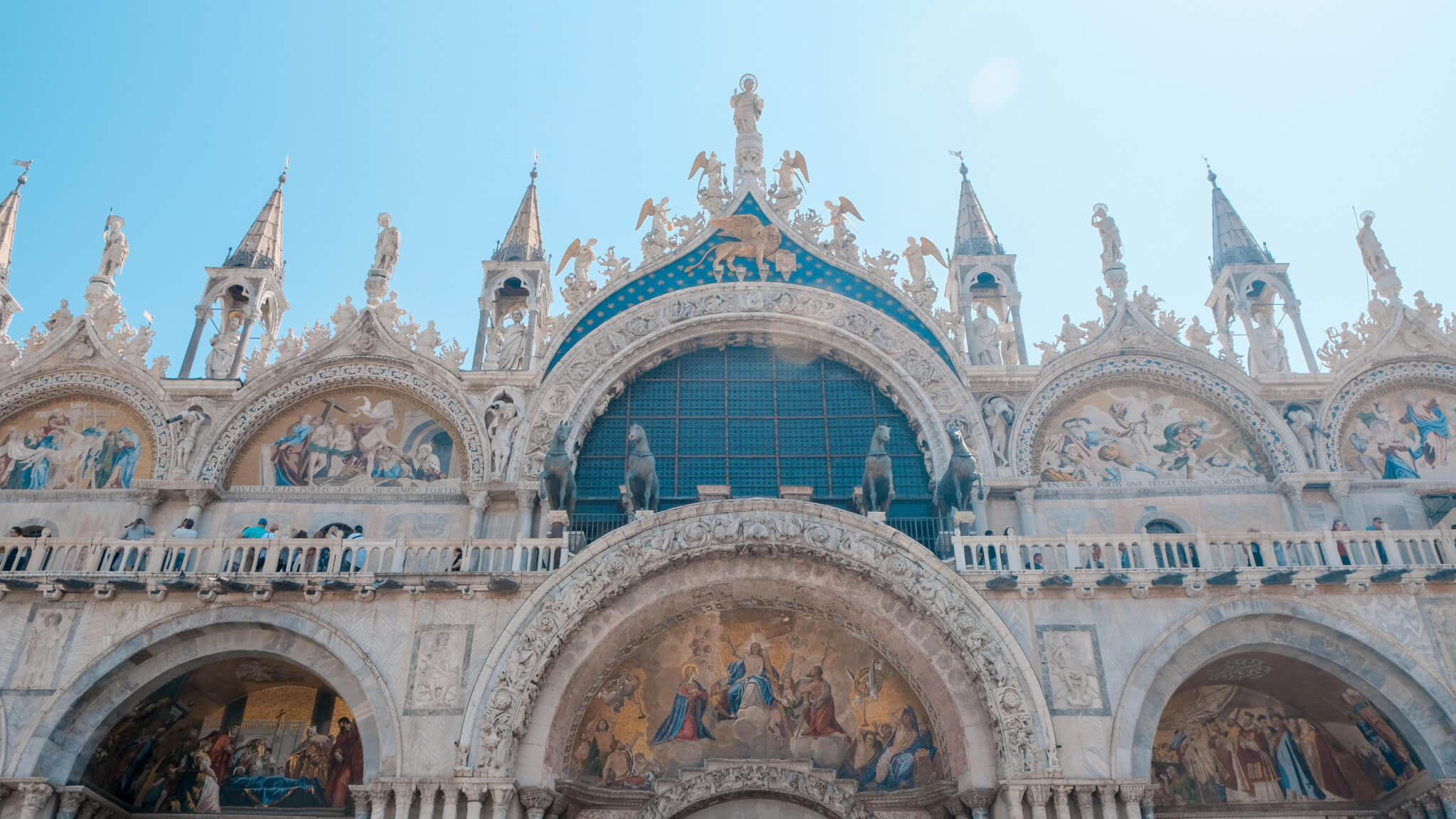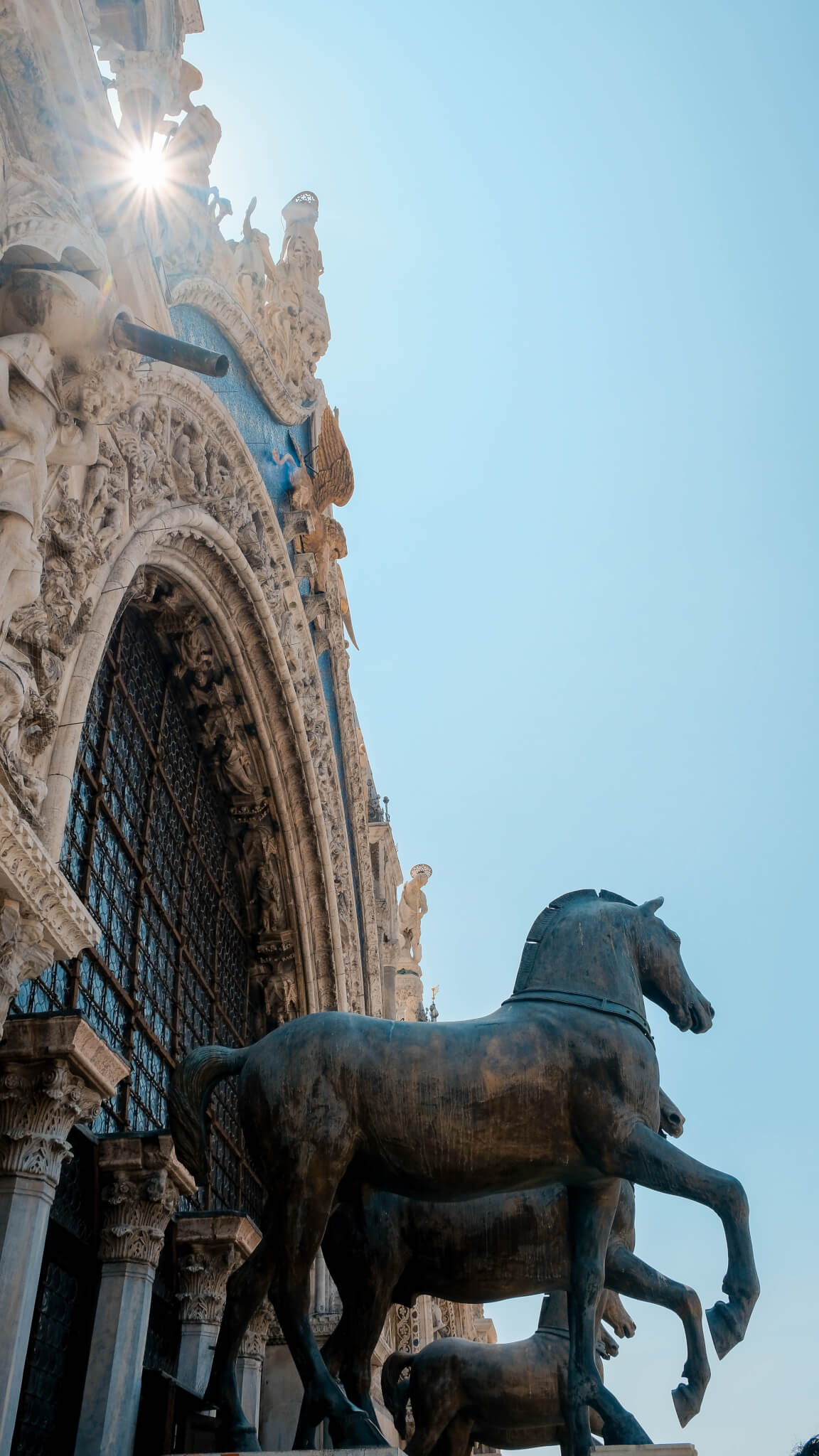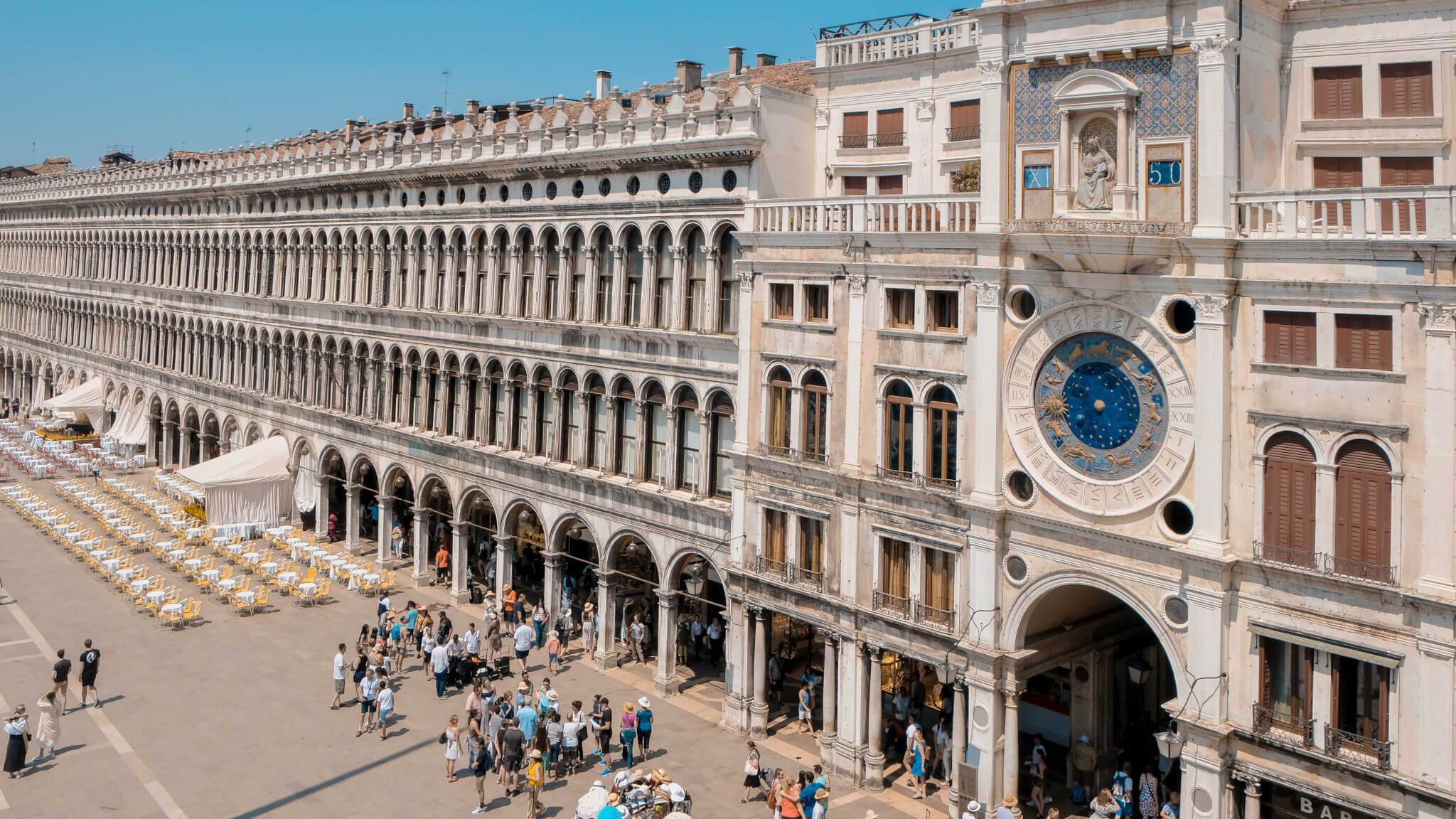 From the top of the Bell Tower you can see all of Venice. The Bells still ring to this day – right before every mass, and specific times of the day. The view from this peak is breath taking. It's a 360-degree view and you can spend as much time as you have! Fun fact: Galileo used this same bell tower to introduce his telescope to the Venetians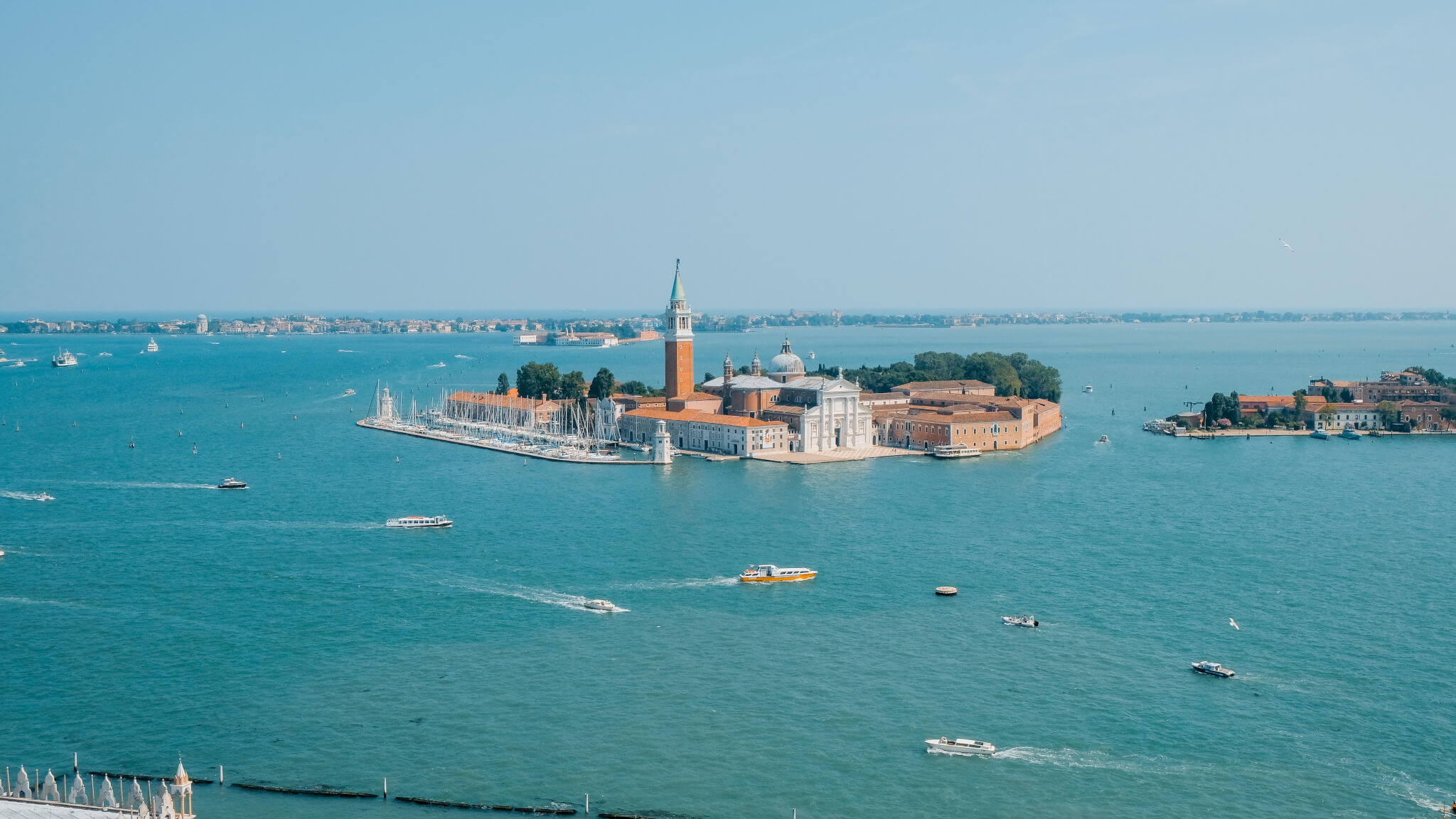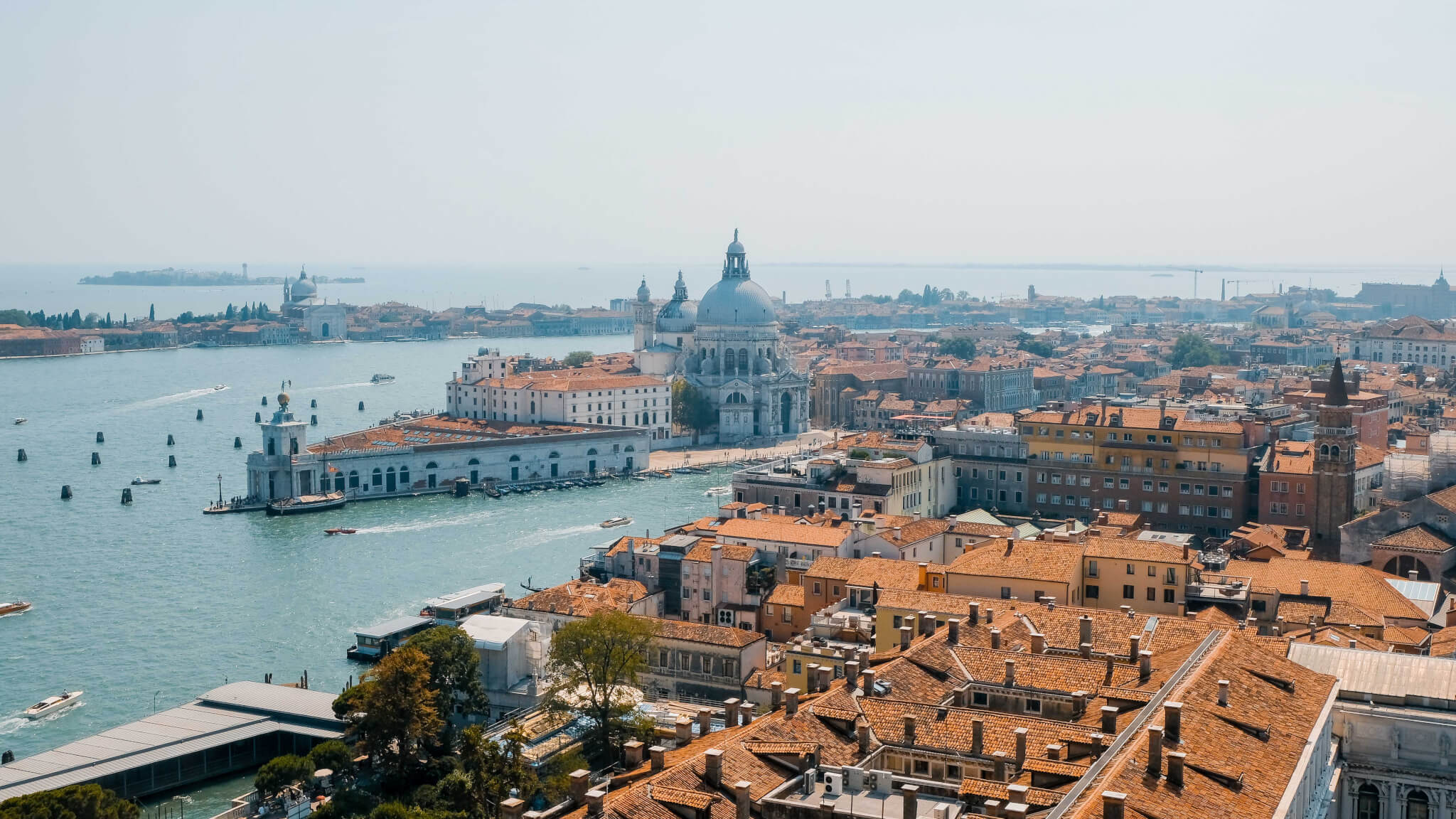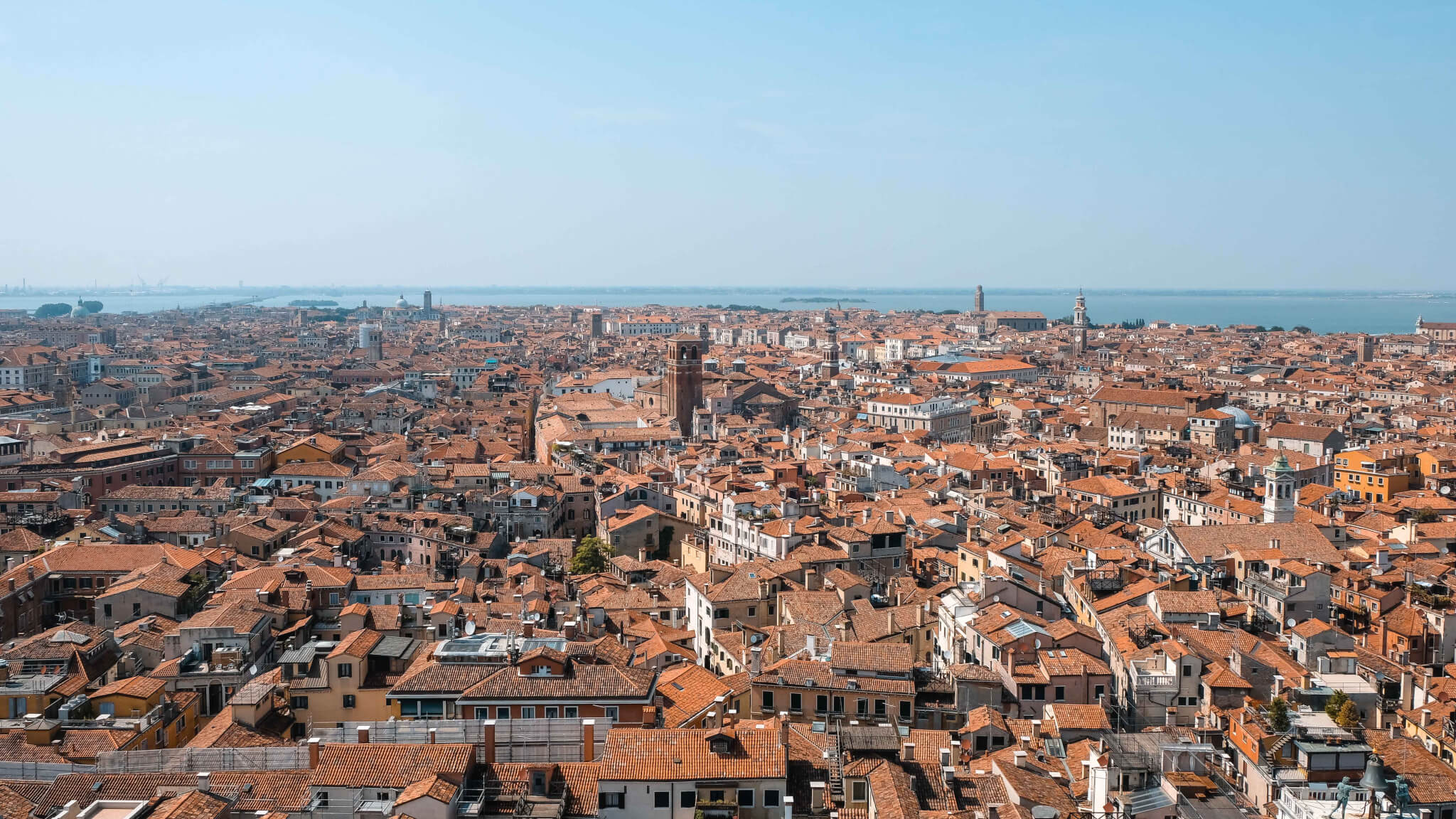 On our last evening we spent some time in a gondola ride and enjoying the night life of St. Mark's Square. Gondola rides run for 80 Euro per boat (max of 6 people) before 7 pm and 100 euro after. These are fixed/regulated prices. Just make sure you clarify the route you are taking. We took advantage of getting a Gondola in front of our hotel! The gondola rides are a great time to just be present and take in the beautiful of all the architecture, the canals, and history of Venice. Feel free to ask the Gondolier questions. Many were born and raised in Venice.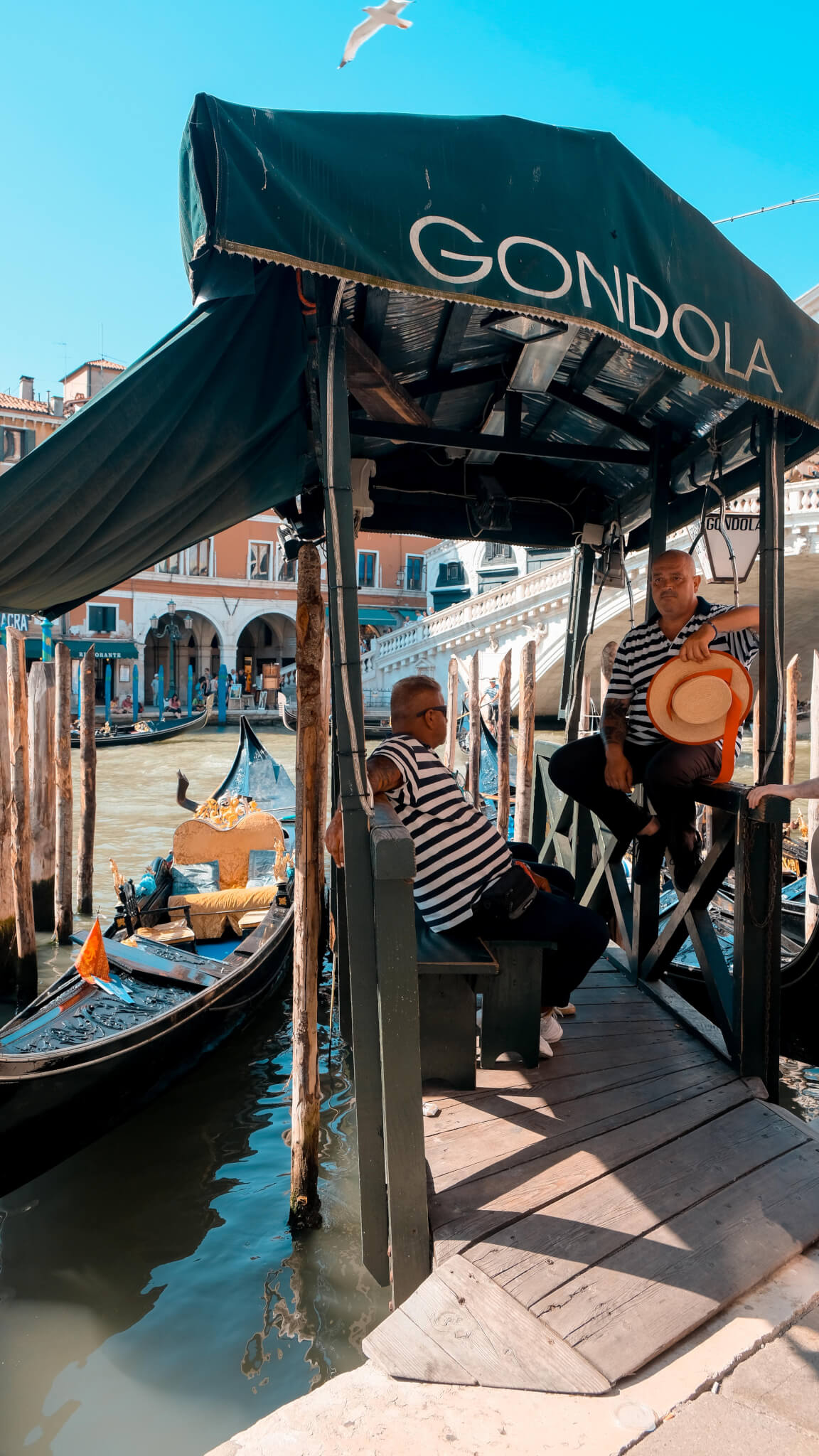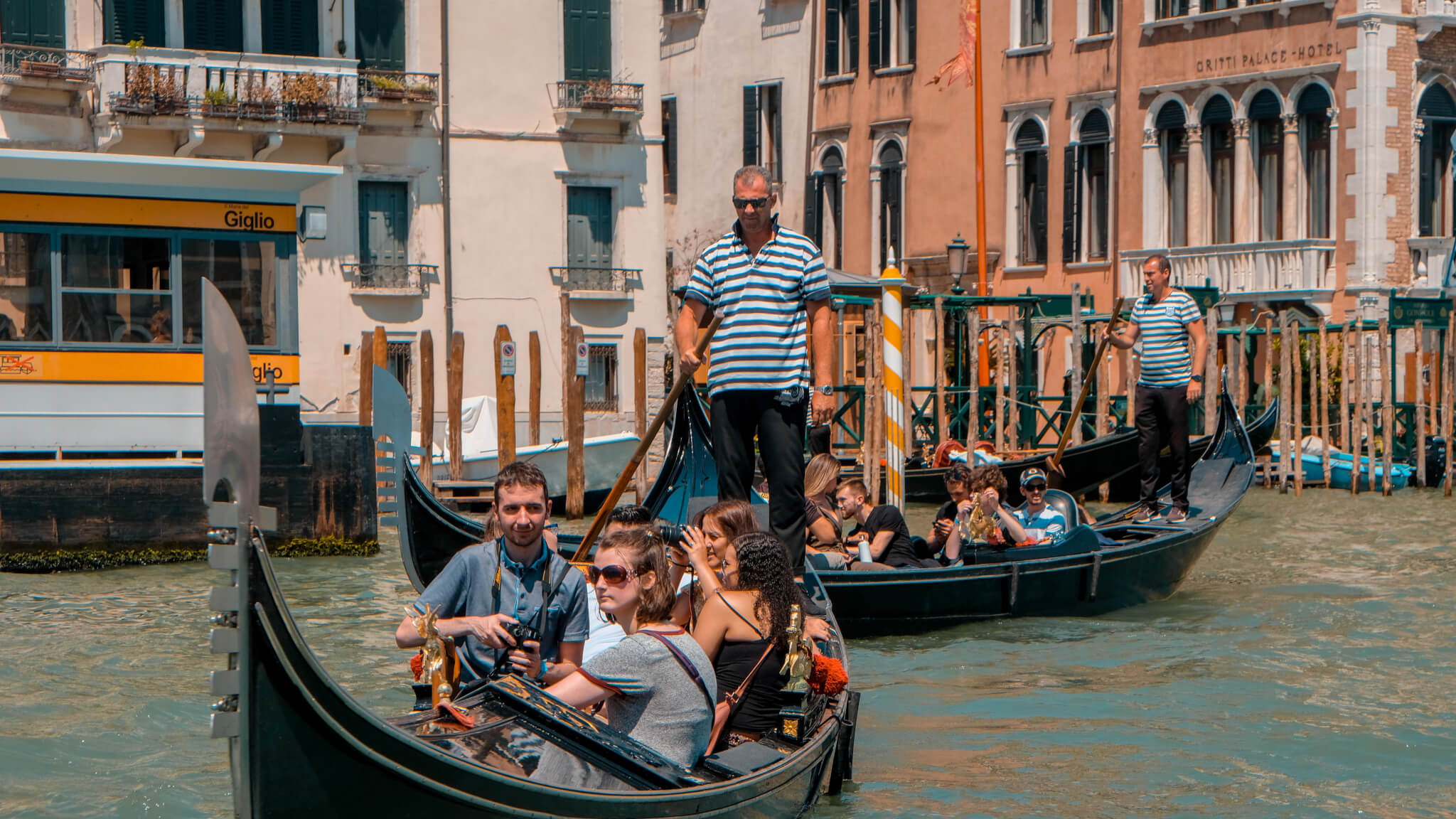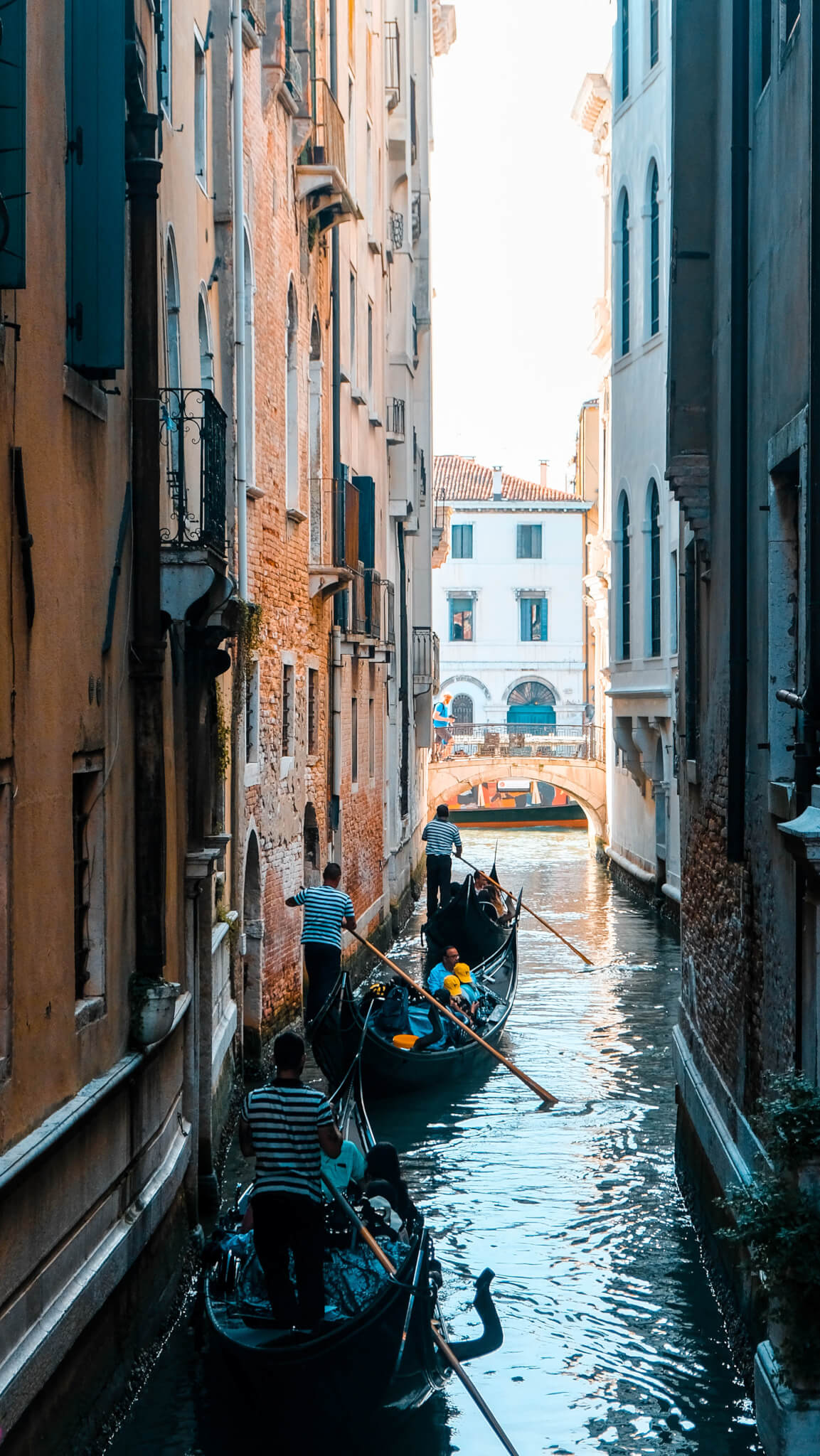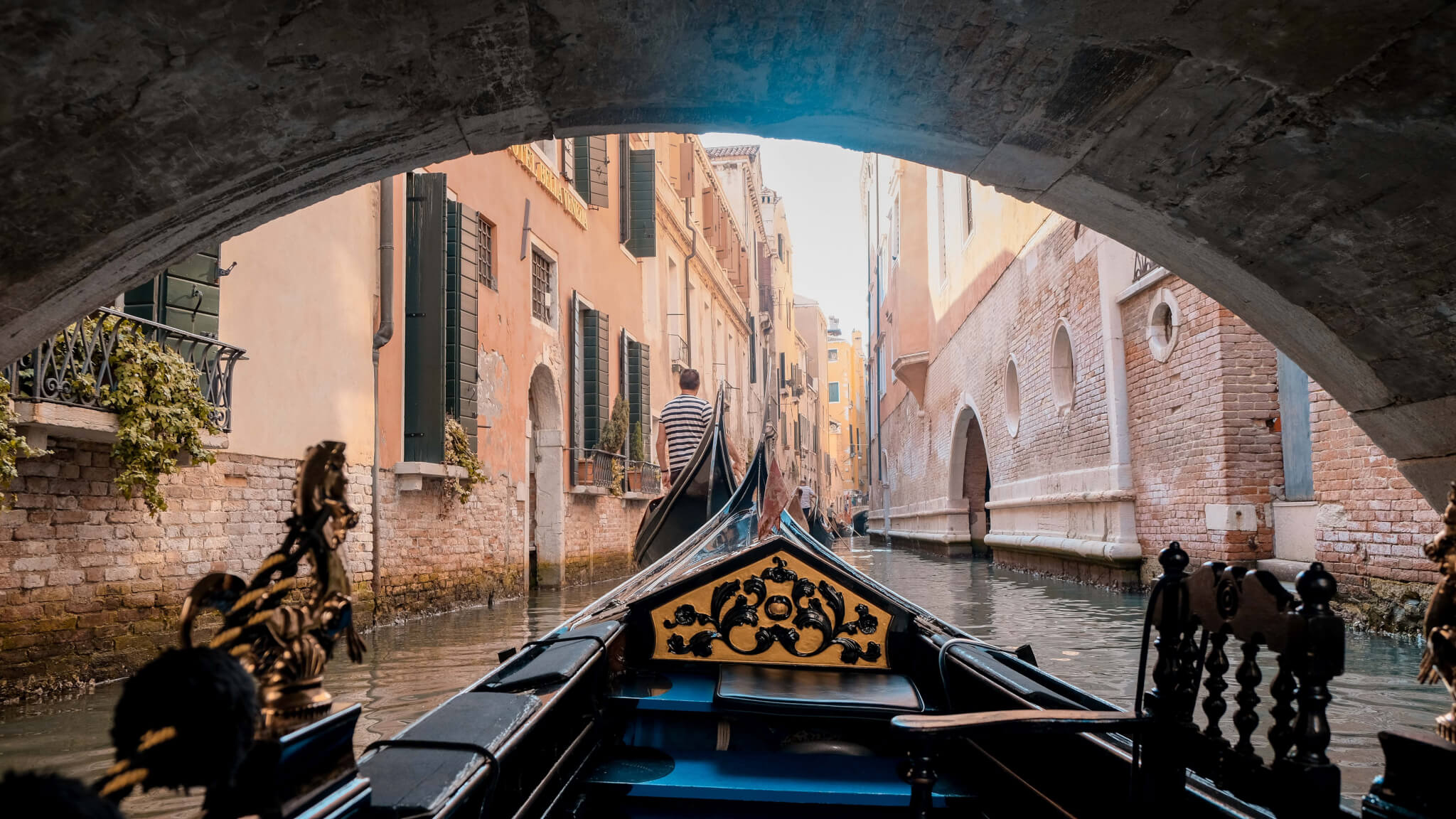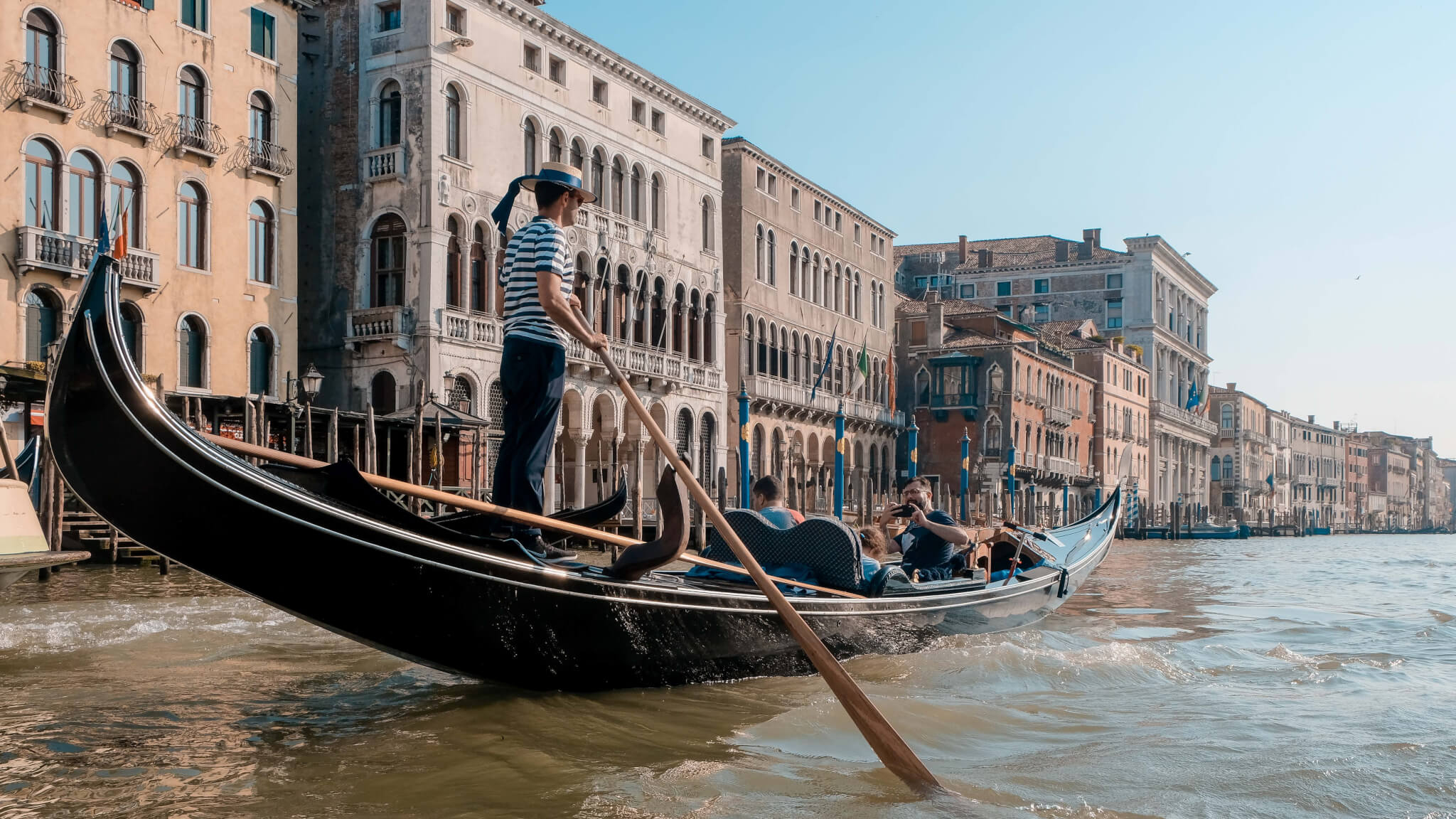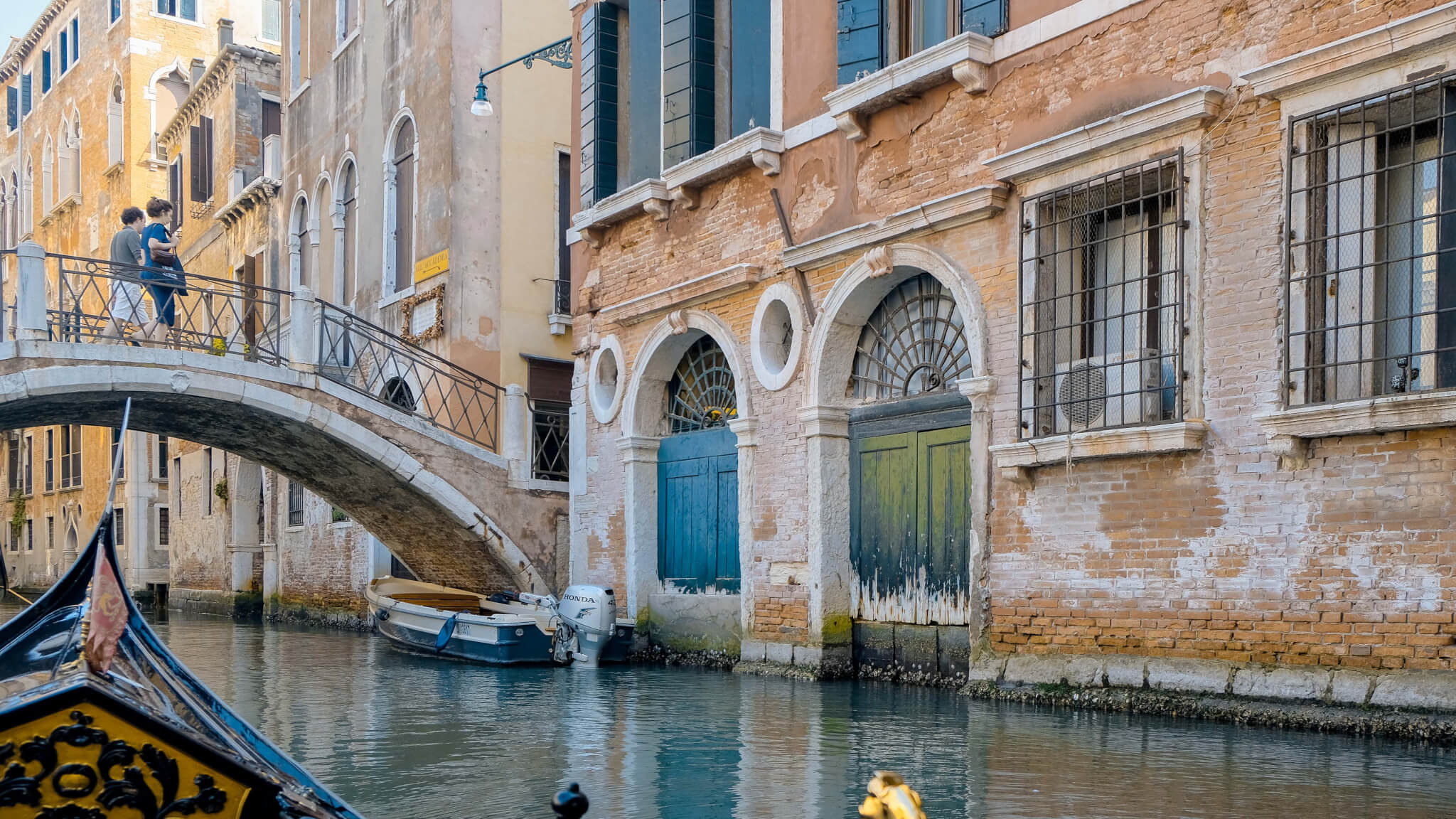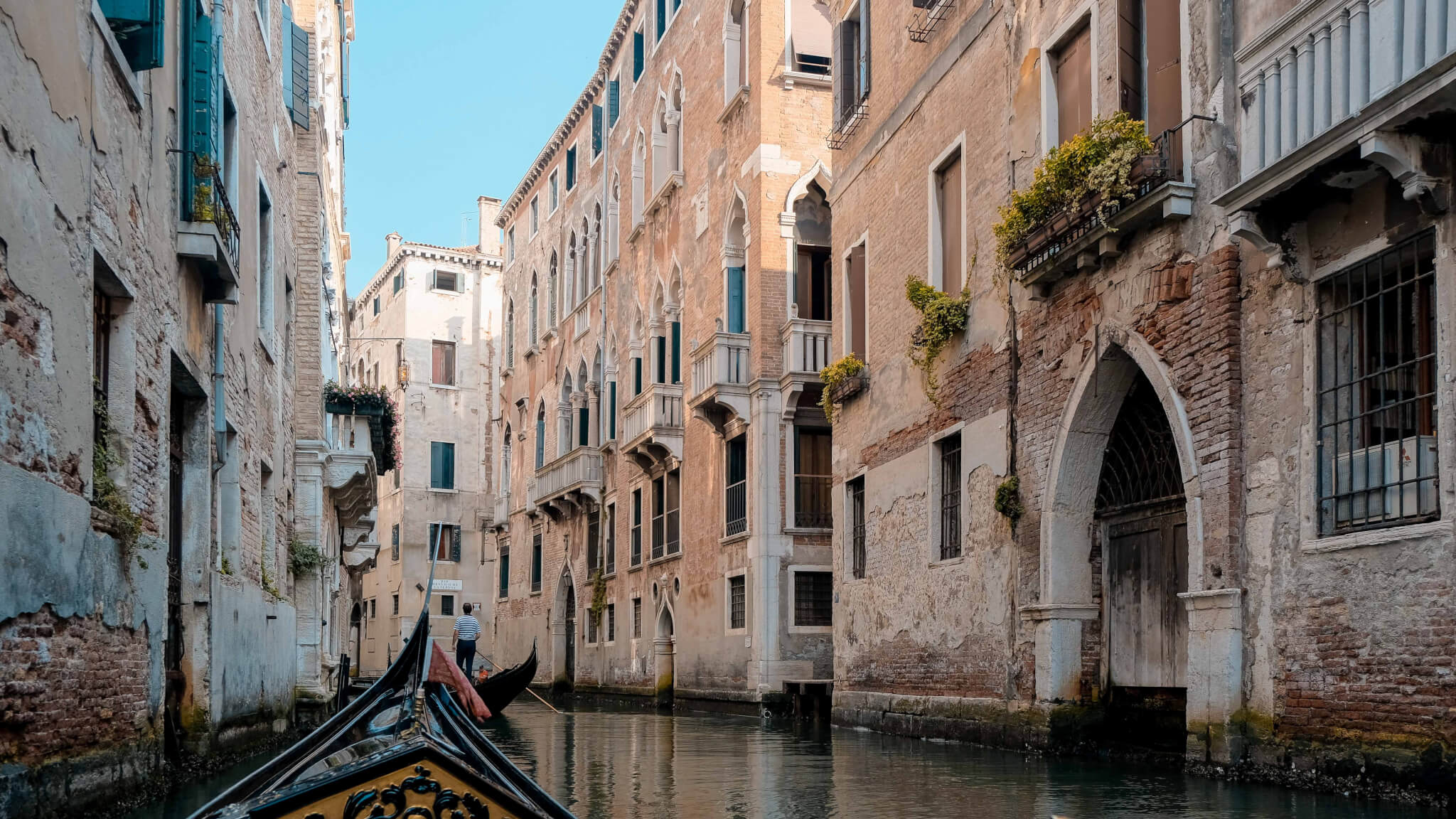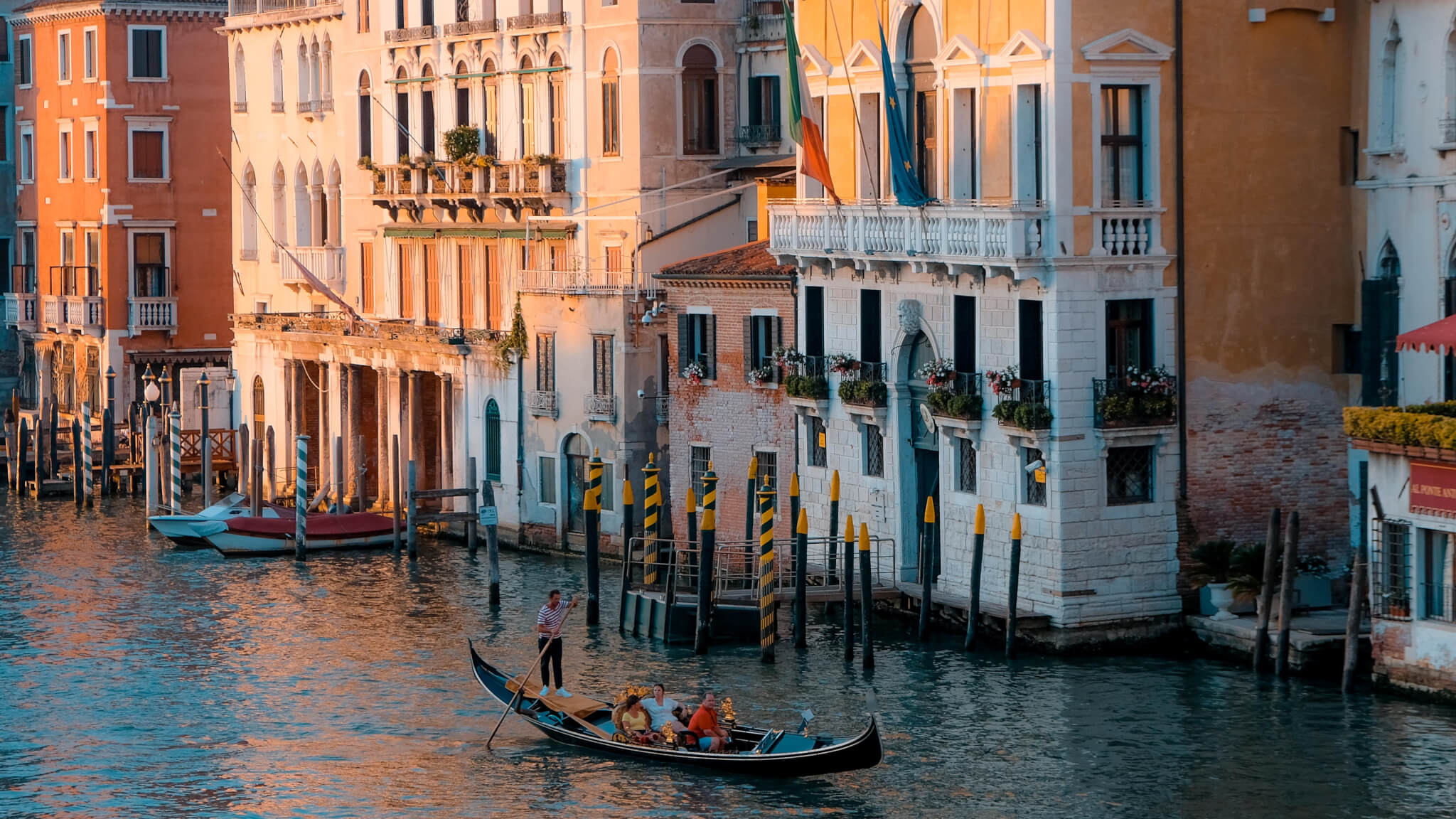 St. Mark's Square is as lively in the late evening as it is during the day. There are 4 cafes that have live orchestras. The entire Square is lite by hundreds of small lights. It's the perfect ambiance to enjoy to it outside, enjoy a glass of wine/dessert, and listen to music. There is no dinner service at these cafes. There are smaller corner cafes that sell pizza, gelato, and paninis. You are welcome to purchase food there and listen to the orchestra play while standing in the crowd.
FOOD
Venice, like most places in Italy, is known for its food, but can also be known for its tourist traps! We hope this helps you enjoy food, drink, and be as merry as possible while being a tourist in Venice.
The first meal we had in Venice when we arrived was at a pizza restaurant, Rossopomodoro. They have a fantastic summer salad and margarita pizza. They have indoor and outdoor seating which is great people watching. We later found out this is a chain restaurant but loved it regardless.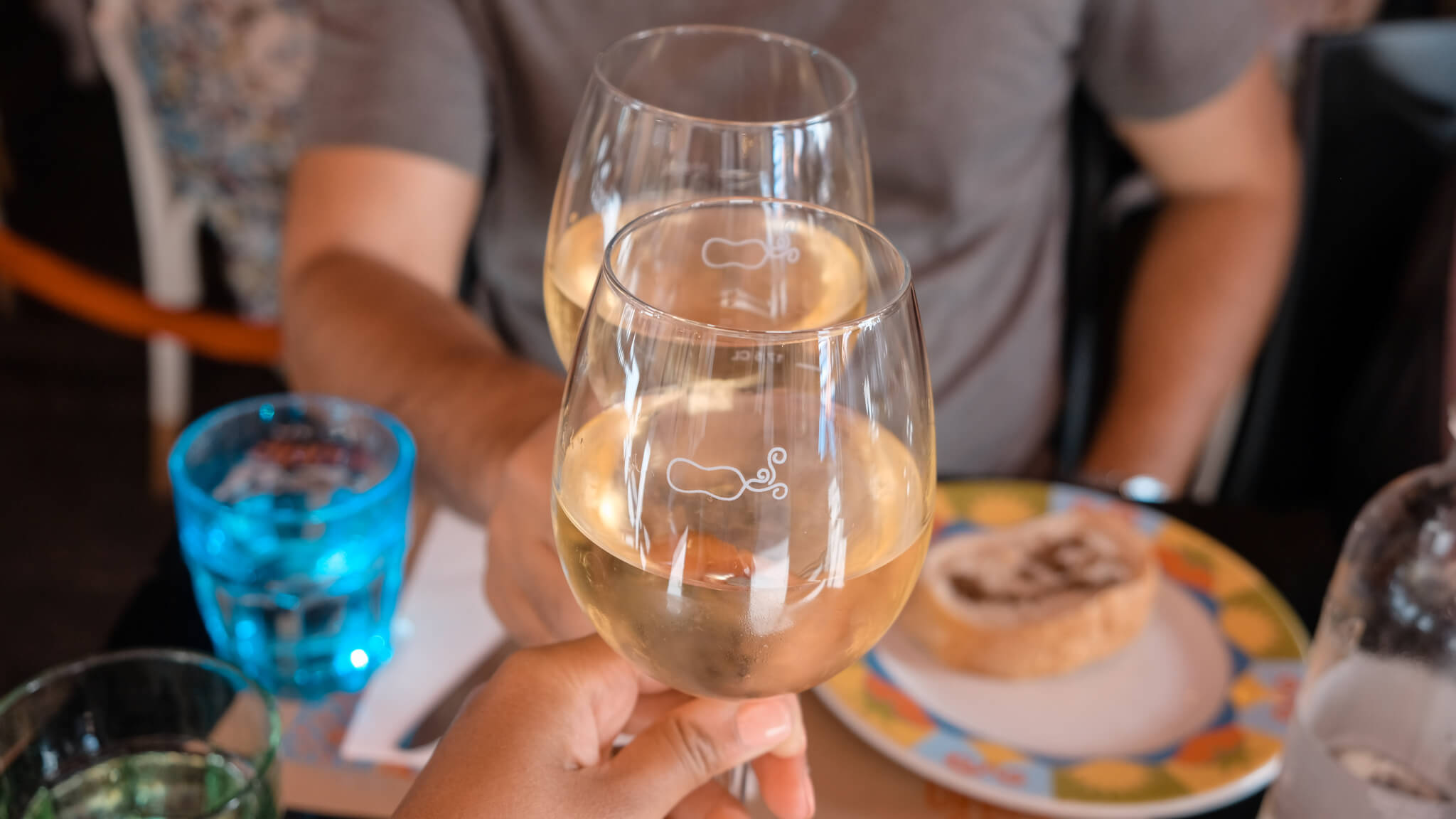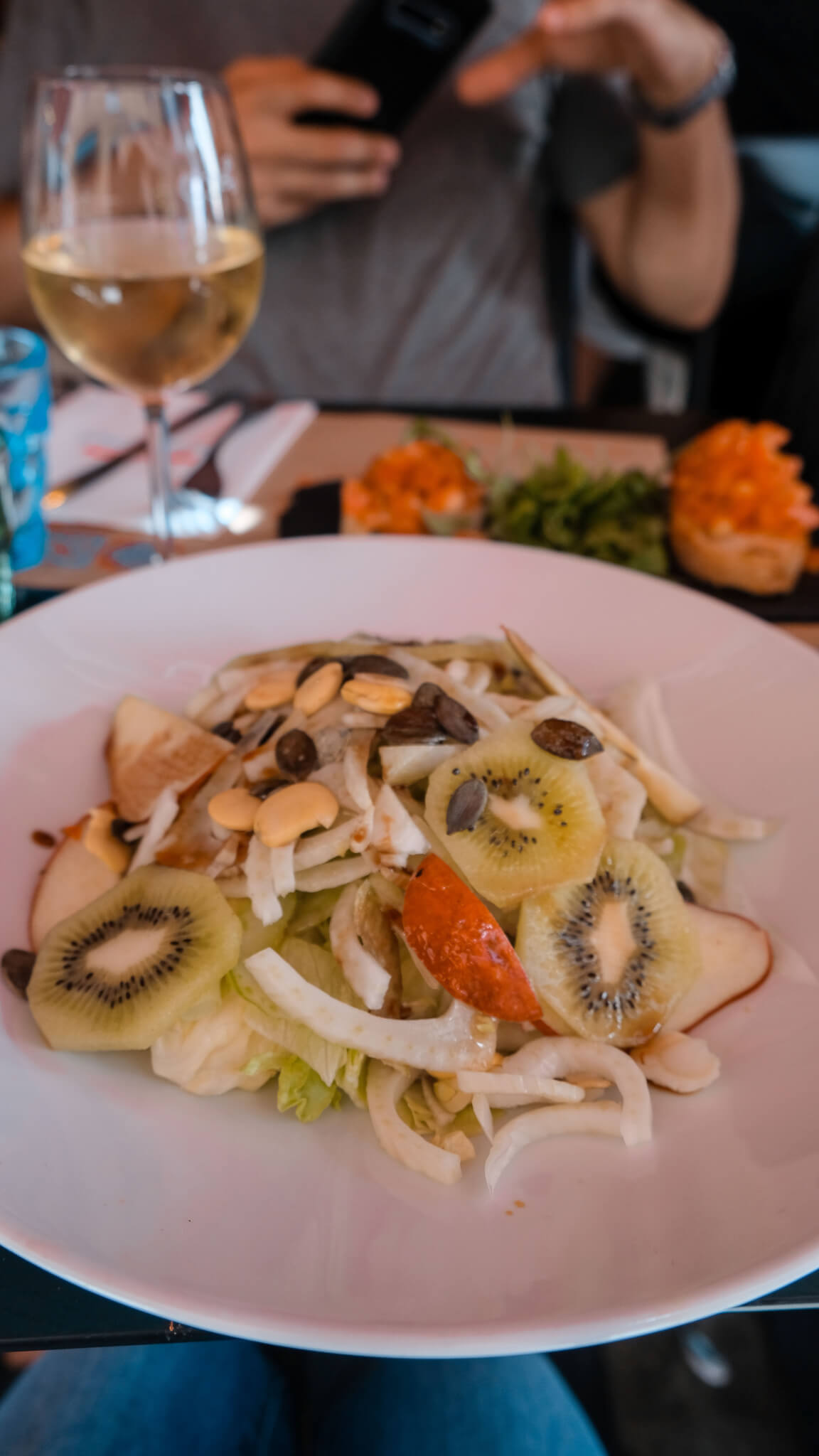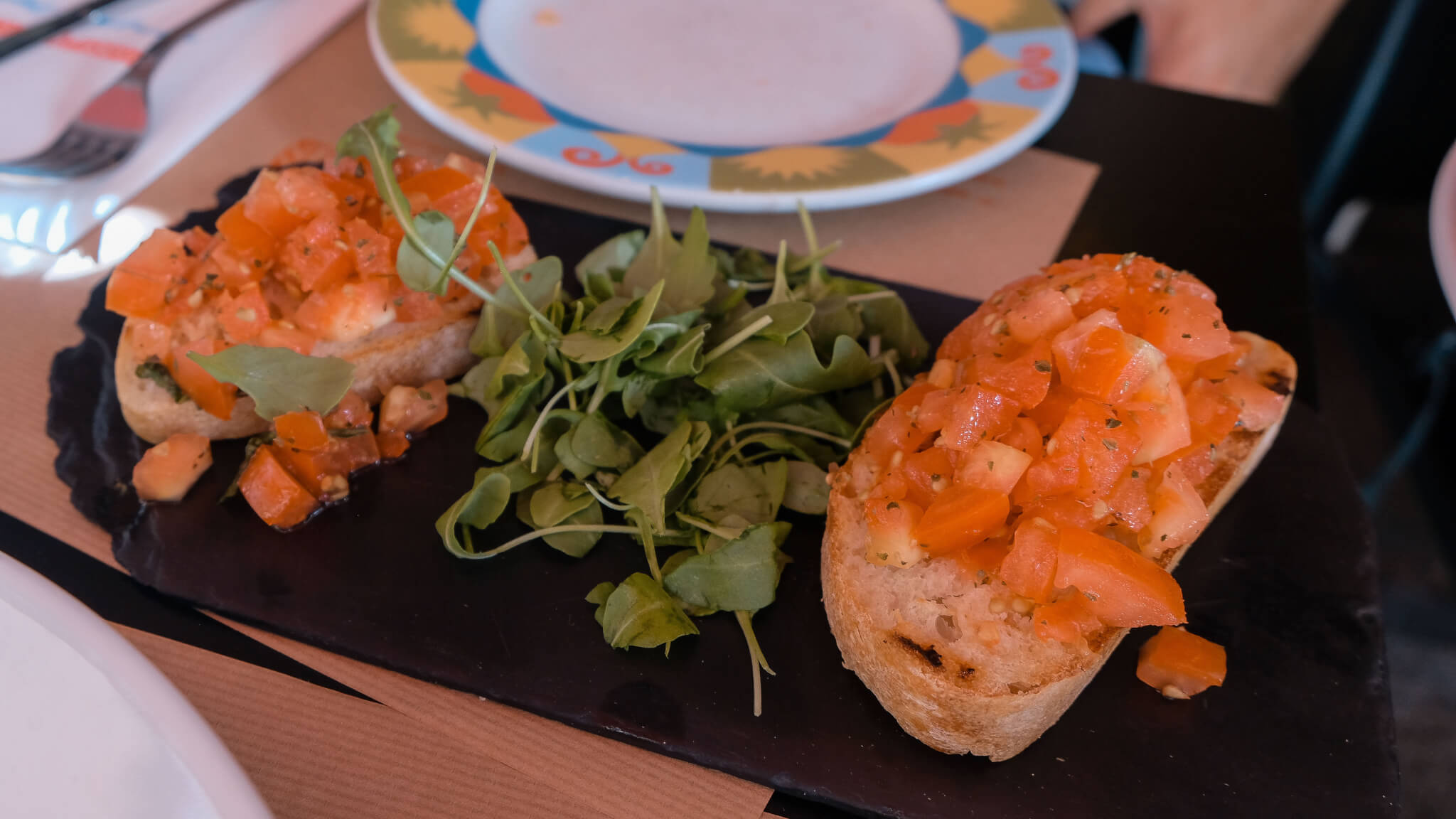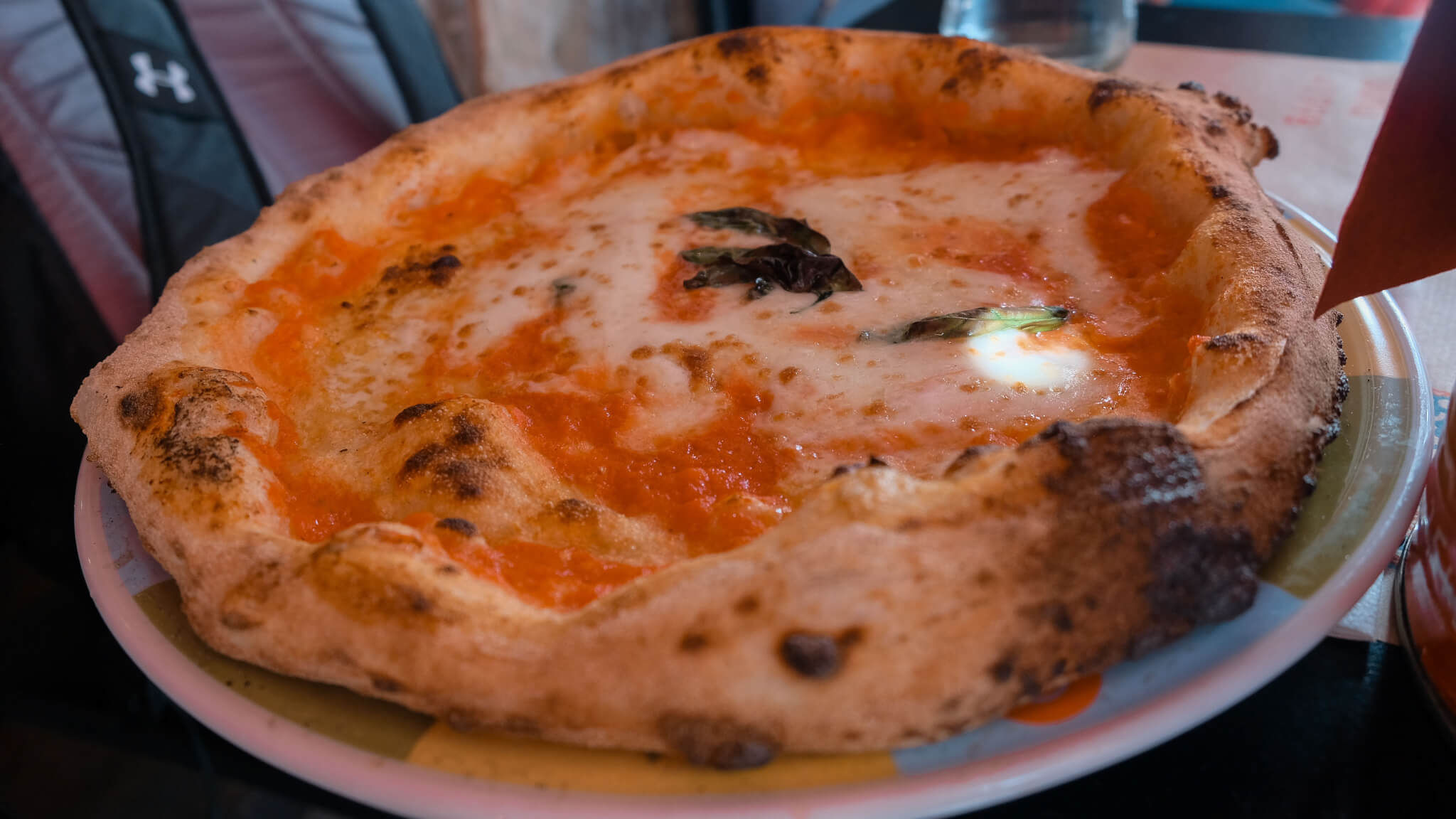 On our second day we decided to venture out for away from San Marco to Camp Sant'Agostin to find local flavors. The fifteen minute walk brought us to Duo Colonne. The restaurant is in their main piazza. Their poloenta and fried shrimp were great. Both were light and filling. The shrimp were fresh and had flavors of the harbor water. Their mushroom with homemade pasta was rich in flavor. The staff was very accommodating and helpful. This was one of many meals we enjoyed while in Italy. The biggest lesson we learned early on in our trip was to travel 10-15 minutes away from the tourist areas to enjoy local flavors in each city, learn about their traditional dishes, and have better food for less money!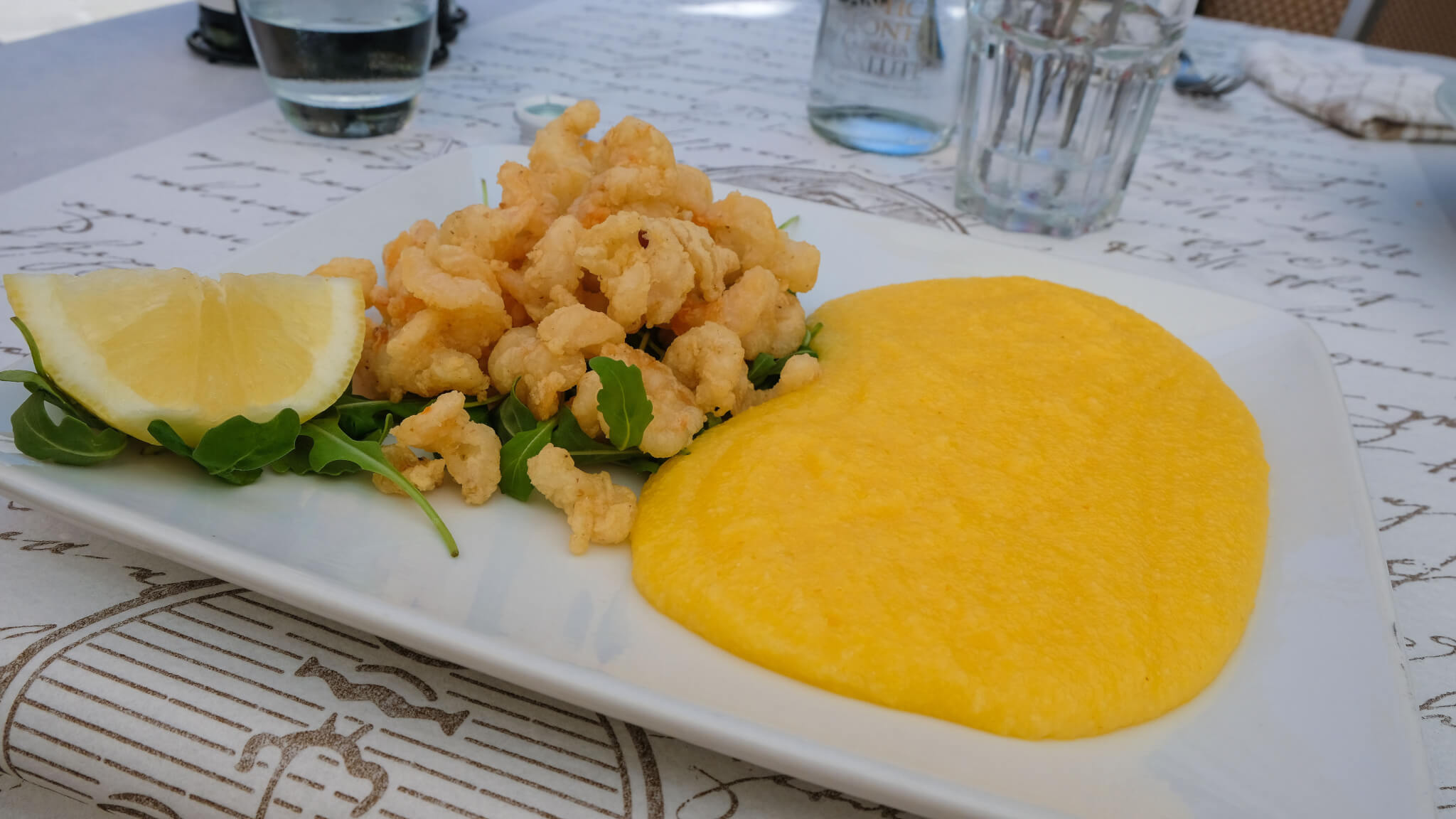 You can never really go wrong with any gelato. We decided to get the first one we saw after our Gondola ride… and to be honest, we can't remember the name.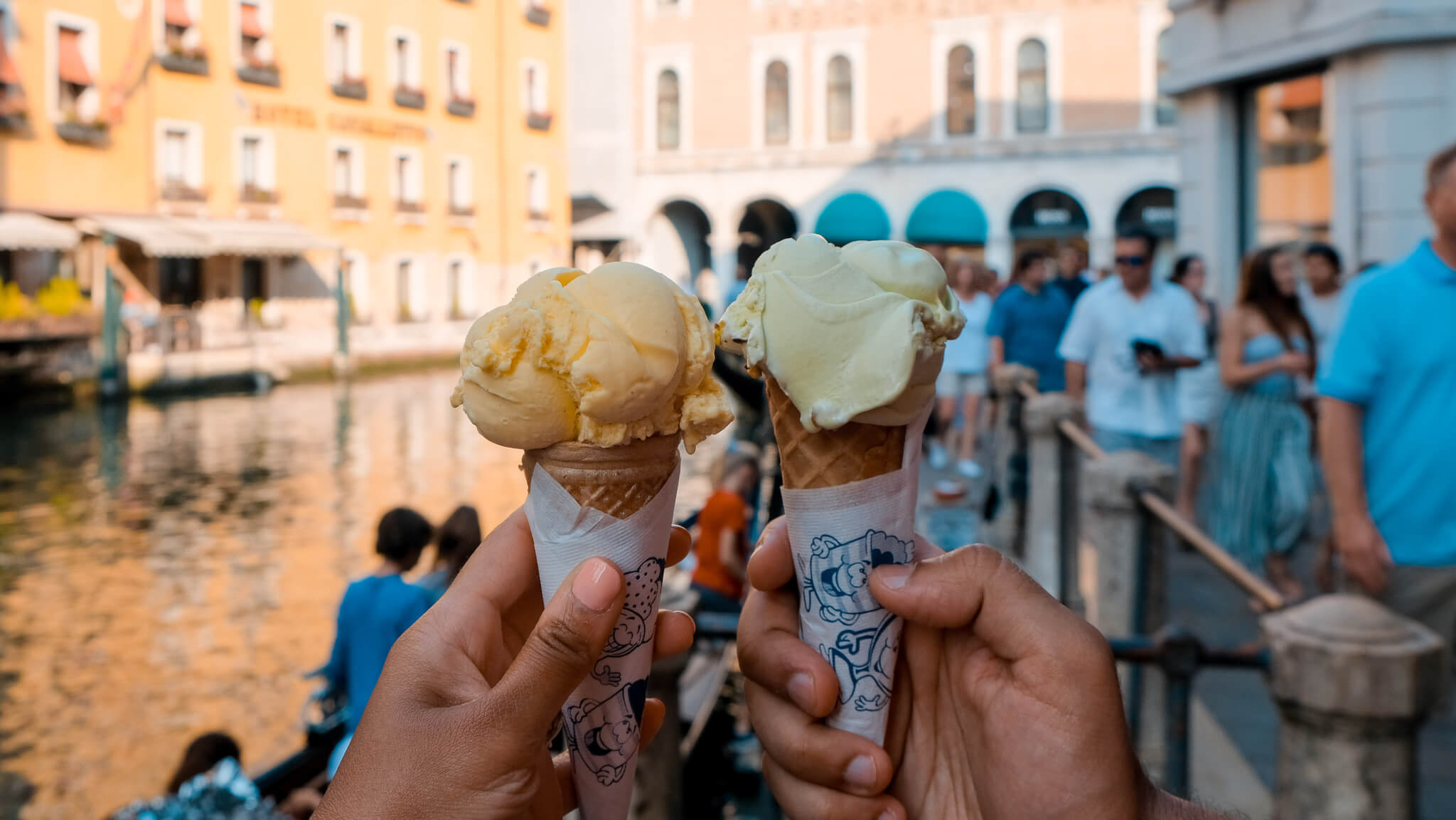 Now where to find an adult beverage? There are three places we recommend enjoying a drink.
1. Harry's Bar Cipriani is the first location. The original owner Giuseppe Cipriani is the founder of Bellini. The restaurant has a bar for anyone who wants to avoid a drink and tables for those looking to enjoy their food. We both felt that this was the best Bellini we have ever had! There are, of course, variations from the original that they make if you feel adventurous.
View this post on Instagram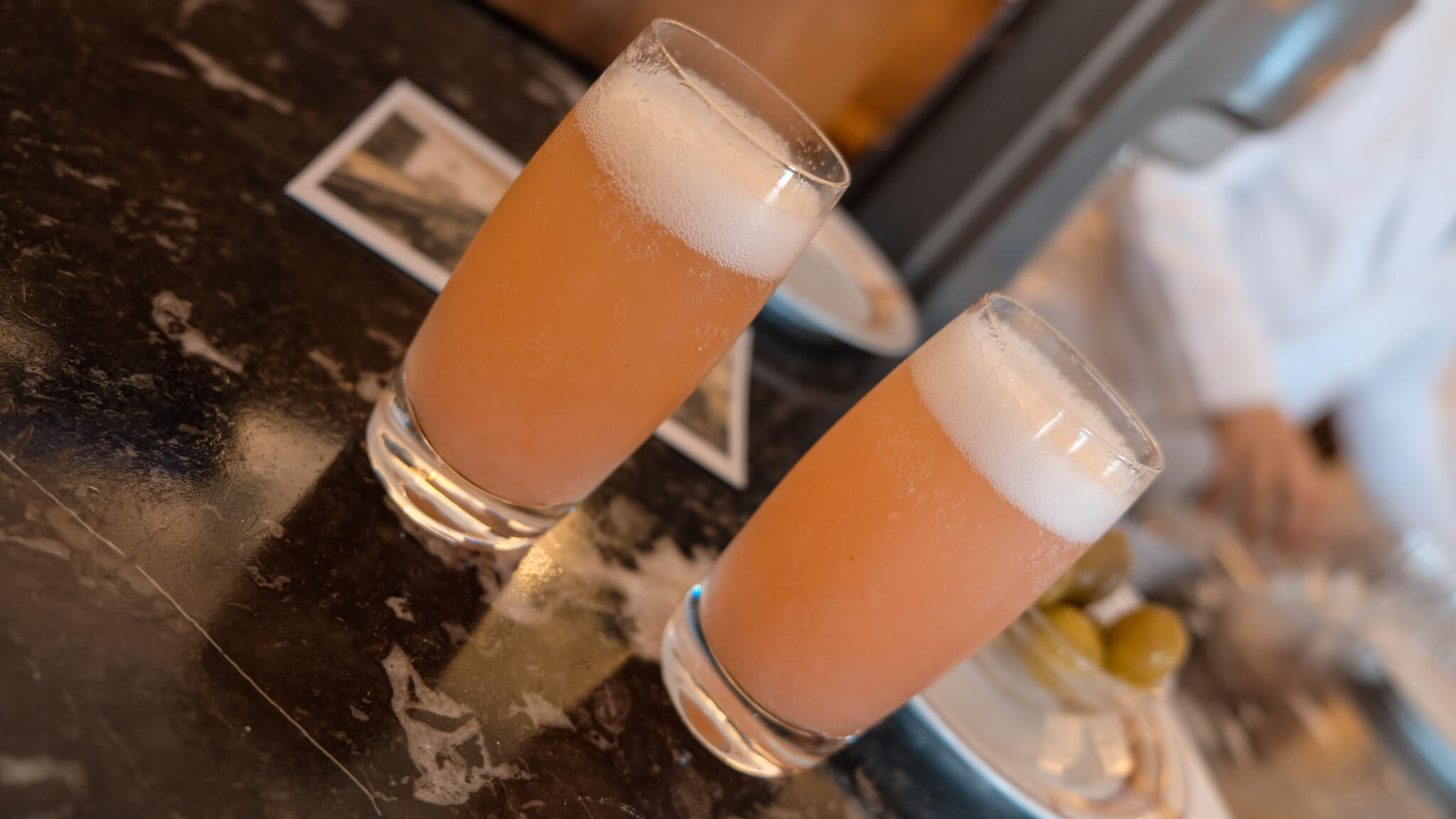 2. The Rialto Bridge has a number of restaurants, trattoria, and osterias along either side of it. We recommend finding one with an open outdoor seat enjoy an Aperol spritz while you watch gondolas float down the Grand Canal while the sun sets. We had our first spritz ever at Rivo Alto! Check out our Venice stories on our Instagram for more footage. 🥂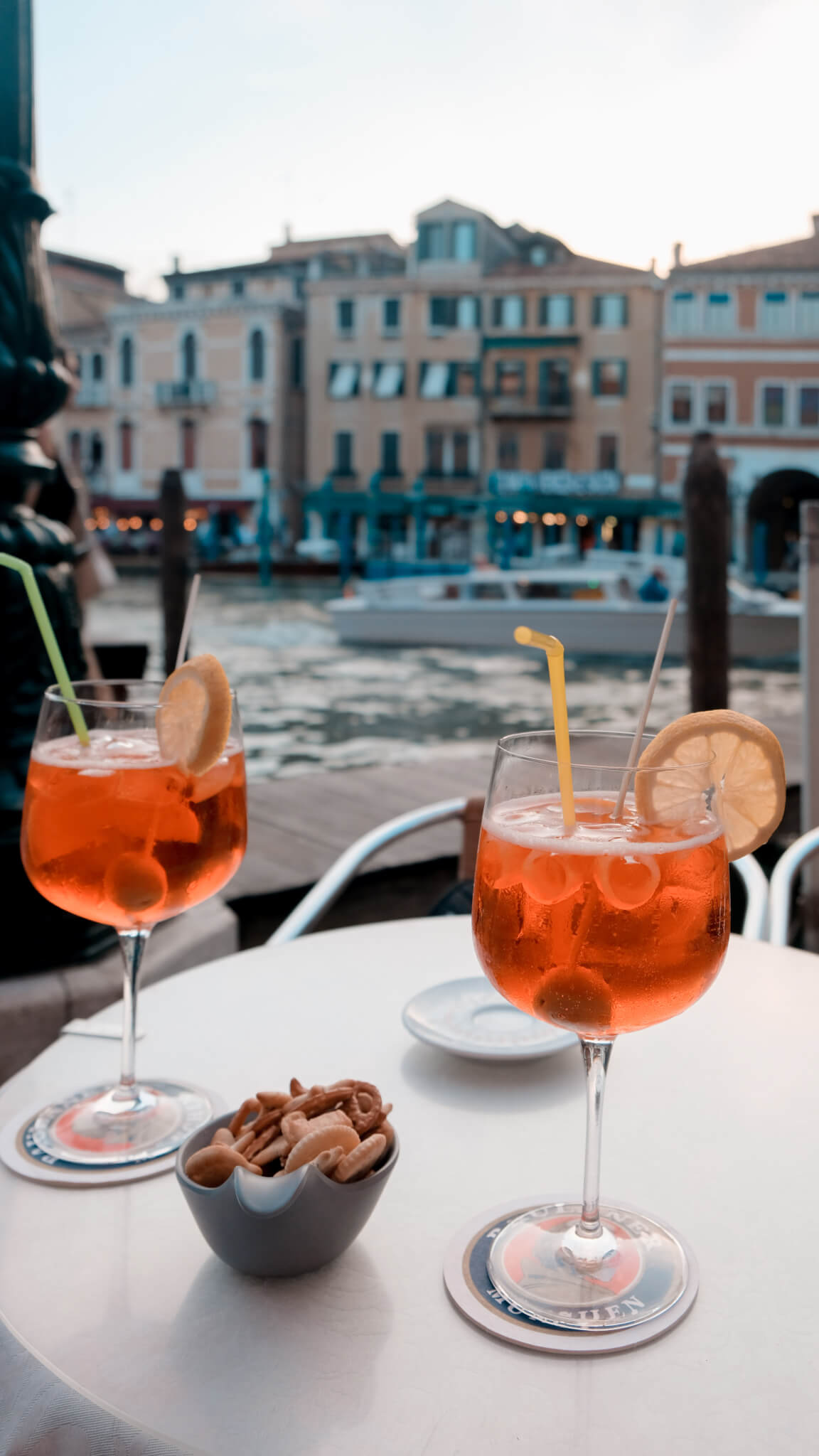 3. San Marco Piazza is as lively as time square can be at night time! There are 4 cafes with outdoor seating and a live orchestra. Whether you grab a table during the day or at night, its a great opportunity to enjoy an apertivo, gelato, cake, or glass of wine. We spent time at Gran Café Chioggia, and Caffe Lavena, and we liked both for different reasons. Gran Café Chioggia is isolated from the traffic of the main square and closer to the dock- its a great way to enjoy a sunny day without a giant crowd. Caffe Lavena is the heart of San Marco Piazza with all the excitement. Personally we enjoyed their orchestra because of their wide range in song selections. They even played Frank Sinatra's 'New York, New York' ♥️
View this post on Instagram
Venice is a walking city but has lots of signs directing you to major areas. The city has a wide range of options for food, beverage, and activities for all types of budgets.  Don't be afraid to get lost, stop for a drink, listen to music, or try something new on your journey. Two days was the perfect amount of time for all the planned and unplanned activities. We never felt rushed or short changed. We also felt very welcomed and safe while in in the city. The streets are filled with people until 11-12 at night time. Locals were very helpful in guiding us on where to eat, and how to get from place to place. We had a lot of breath-taking moments and enjoyed every second of our stay.