Unapologetically Bologna
July 2019
Bologna, you were warm, kind, and welcoming. The pride in your traditions, culture and food was inspiring and unforgettable. You were our favorite city and a true hidden gem. We hope to inspire everyone to visit you.
It is known as the red city (for its red hues in architecture), learned city (for its university), the fat city (for its spectacular food!)-
a booming city that has only become a tourist attraction for the past 5 years. 
Bologna
is also a great city to use as a port if you are interested in going to the Ferrari factory or the city of Parma.
 

 

View this post on Instagram

 
We stayed at
Hotel Touring
during our stay, and it was nothing short of amazing. The hotel was clean, spacious, modern, and had an amazing view from its rooftop of the hillside. The staff is extremely accommodating and tries to ensure that you have a great stay. They also have breakfast included as part of your stay.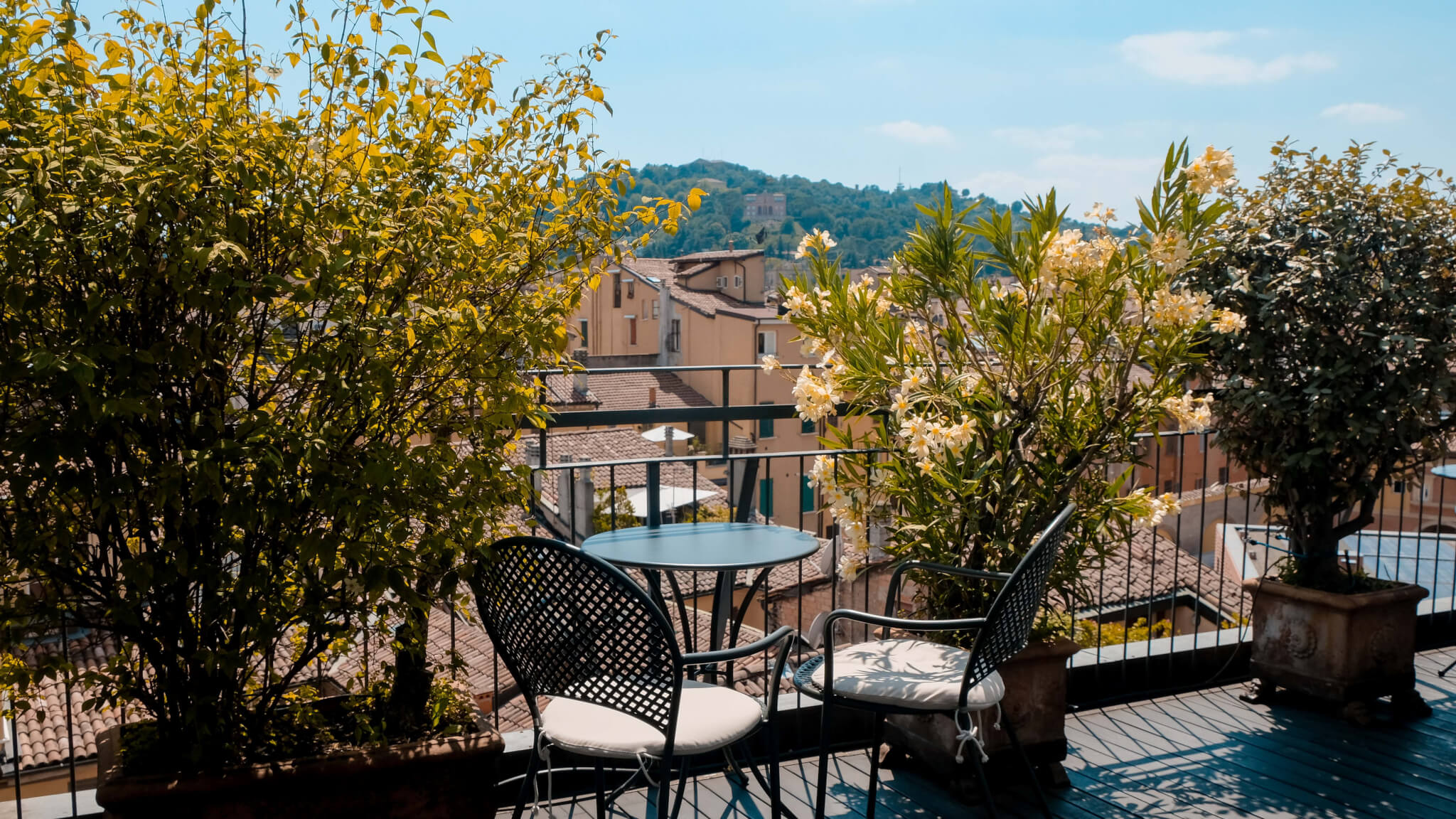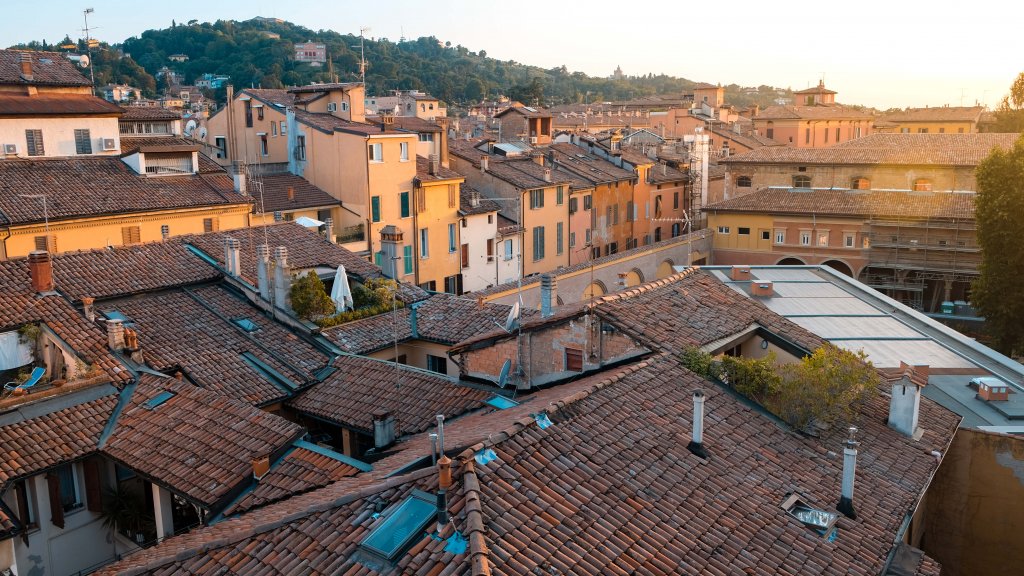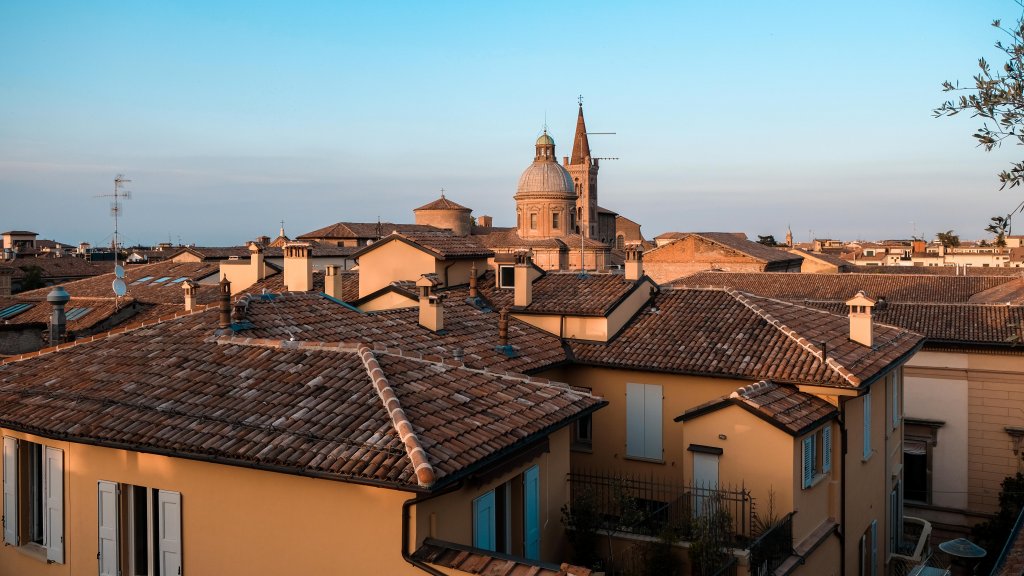 There is also a rooftop Jacuzzi you can use for an extra charge.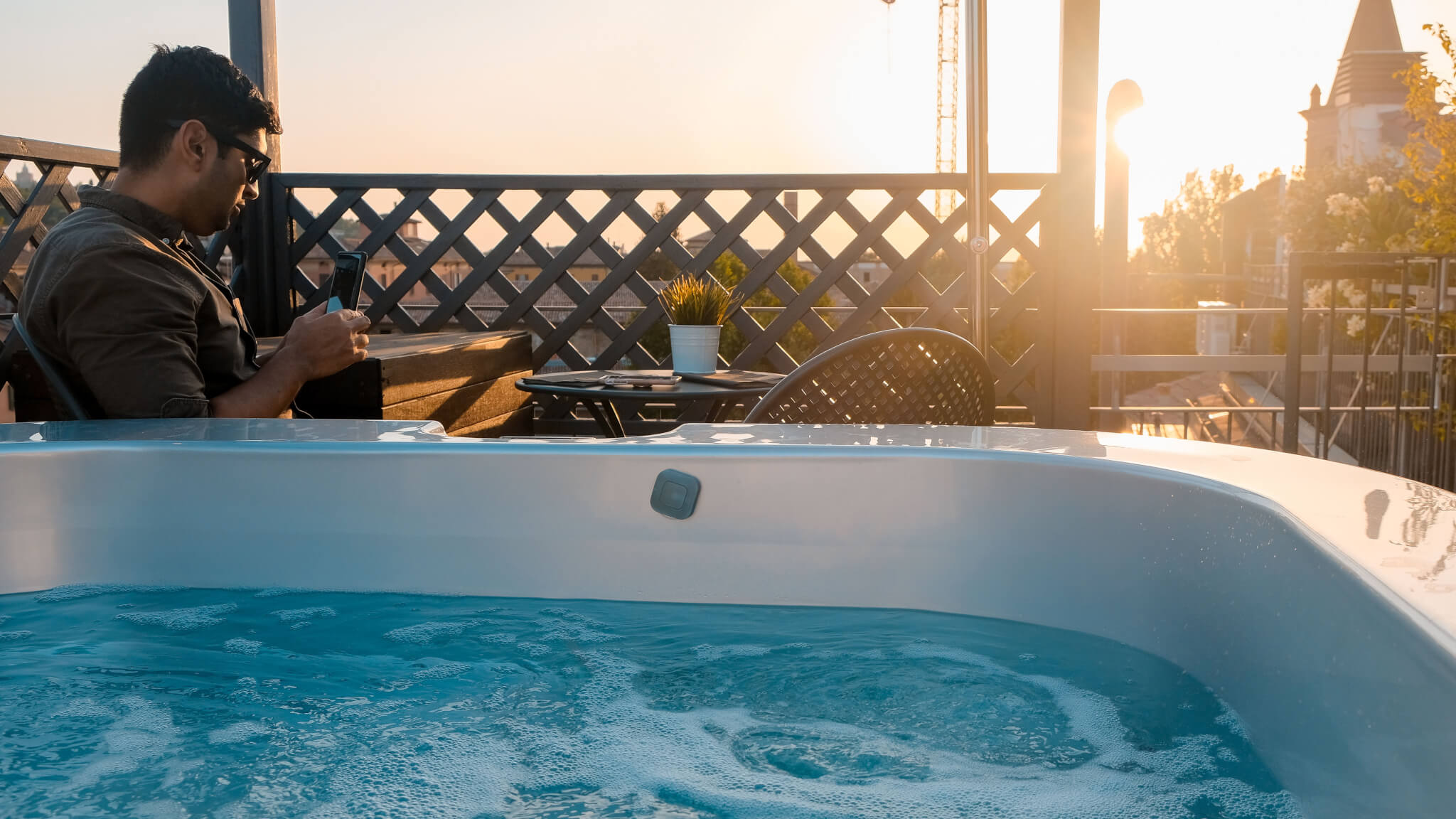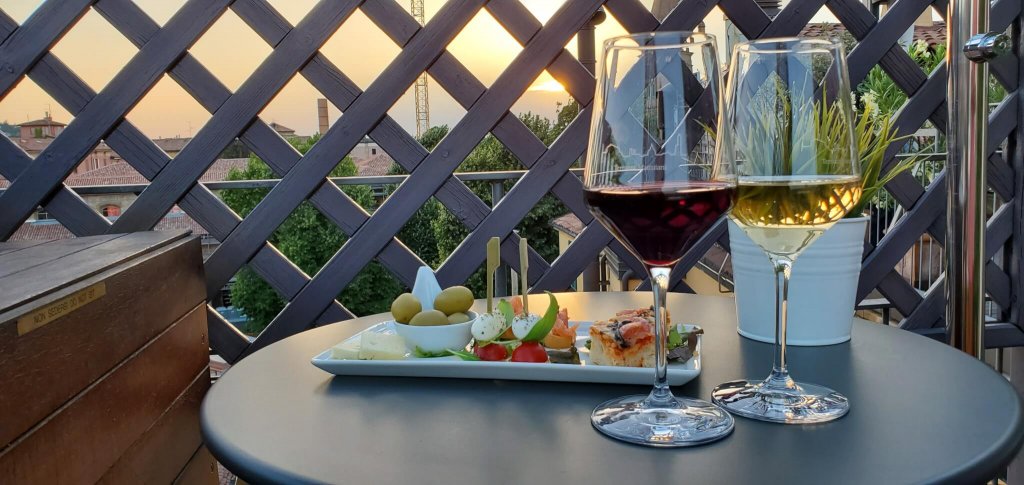 Bologna is known for their food so a food tour was a must. We booked our Pizza and Gelato tour through Taste Bologna. Our guide Elena was knowledgeable and fun! She toured us through Piazza Maggiore, Statue of Neptune and the main Cathedral before the food tasting started. It was nice to appreciate the building's history with a personal tour guide.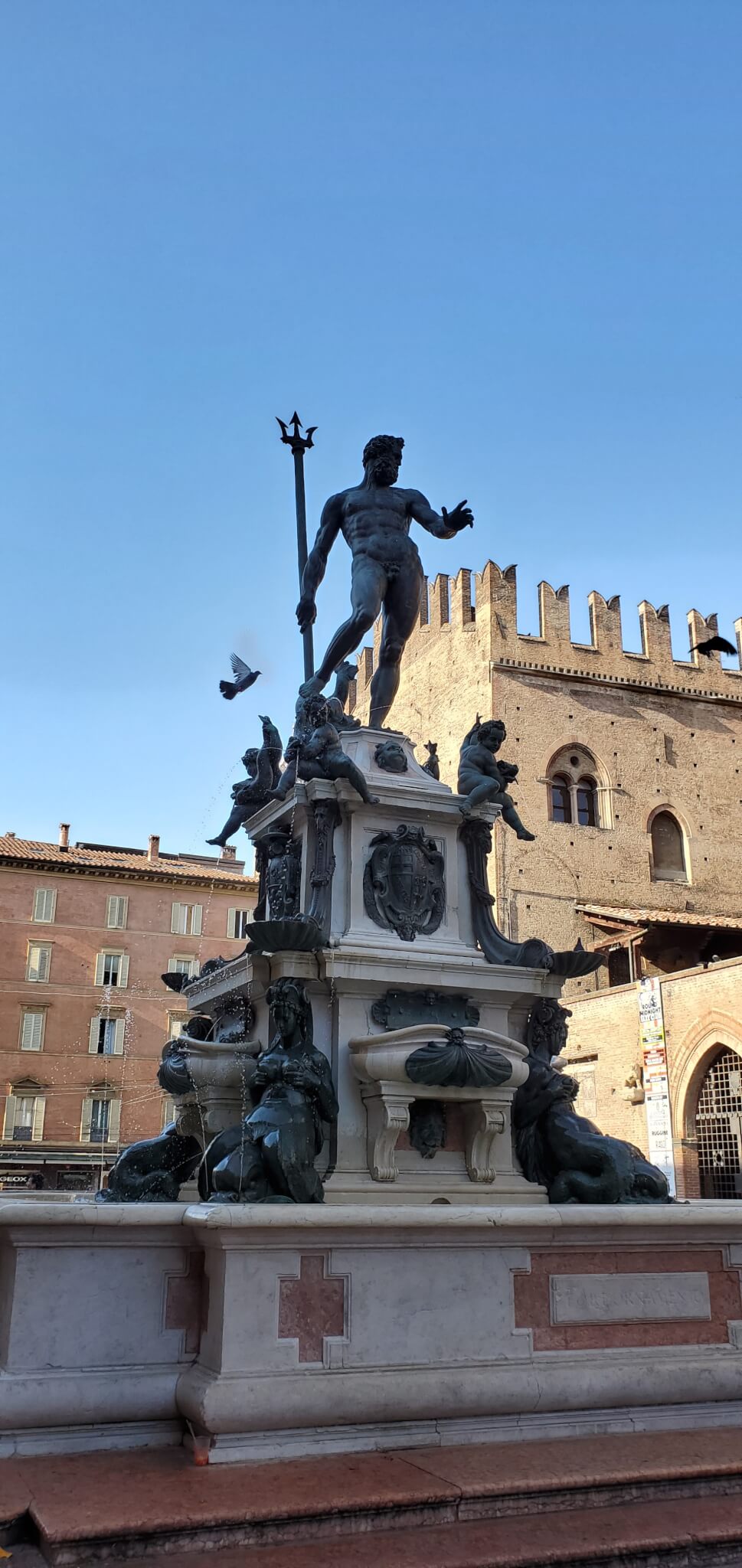 And then the food tour began! We first visited the local markets to learn how the locals purchase their groceries. Along the way, we learned that mortadella is made differently by each butcher kind of like how thanksgiving stuffing is specific to each household. We learned how to pick the right kind of parmigiano reggiano, and that the aging determines how it is incorporated in the food. We learned how to differentiate types of prosciutto, that tortellini is traditionally served in a broth, and that the modern gelato machine was first made in Bologna (they have their own university of Gelato)! The pizza and gelato we tasted along the way was the best in Italy.
Elena also took us to a historic wine bar in Bologna named Osteria del Sole. It was one of the original bars in Bologna that still exists (many historic ones closed down). It is actual 1 of 2 original bars in existence that was considered the best in Bologna when locals first started rating their top 50. College students come in here to study and hang out. Families gathered here for parties and special events as well. The bar has a historic feel to it, and is a great place to cool down and enjoy some wine.
The next major attraction we visited Asinelli tower. the tower has 498 steps to climb to the top. You can purchase your tickets ahead of time. It was the tallest tower built in medieval era. People are let up in groups. Every must climb up before they climb down in a single file. The climb can take 12-20 minutes but the view from the top is amazing. You can see the entire city with a 360 degree view. Our top food recommendation is Vicolo Colombina if you are looking for traditional Bolognese food. The tagliatelle bolognese, and tortellini in broth were fantastic and reinforced everything we had learned about Bologna food history and culture. The restaurant is open for lunch and dinner with outdoor seating available.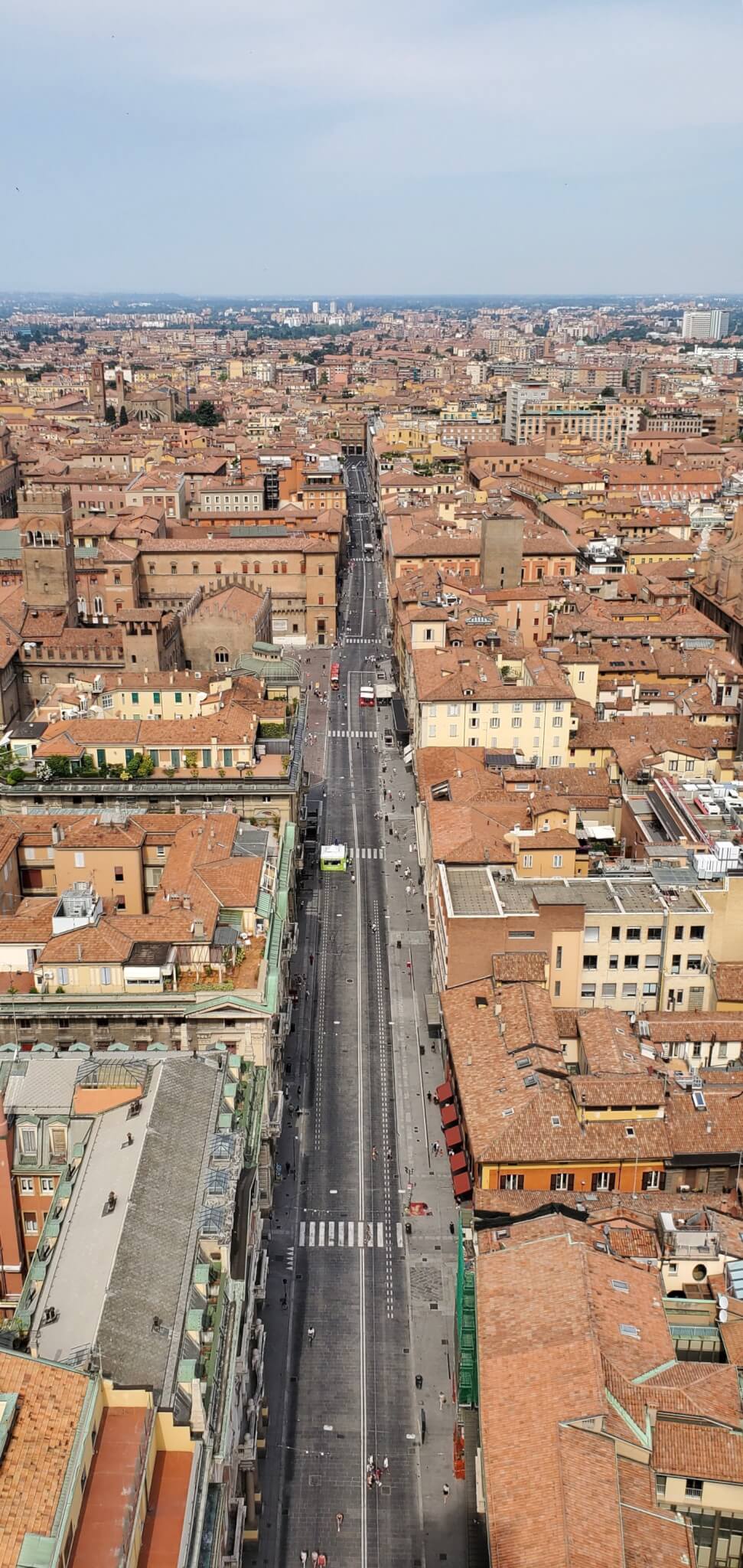 Our last activity in Bologna was a pasta cooking class. We booked a class with Sara from EatWith. She is one of two locals who you can book with through the app. We had appertivo in her home and learned how to make tortelloni how her grandmother had taught her from scratch. We learned how to respect the heritage and integrity of her traditional dishes. Sara was very warm and welcoming. This was the best part of our stay in Bologna!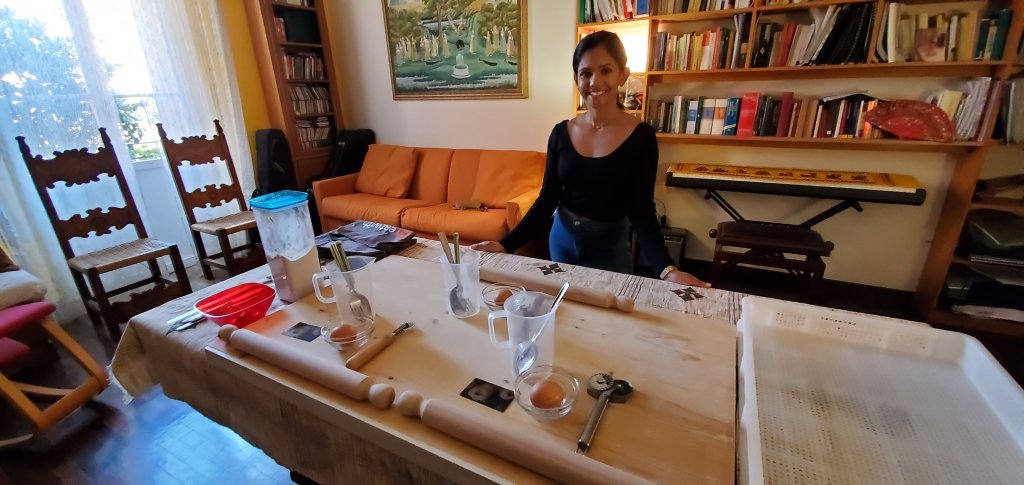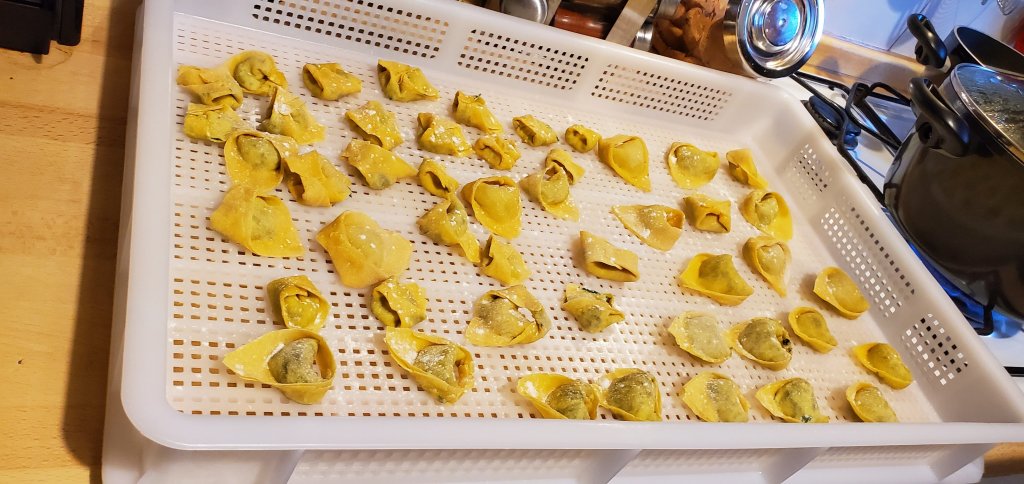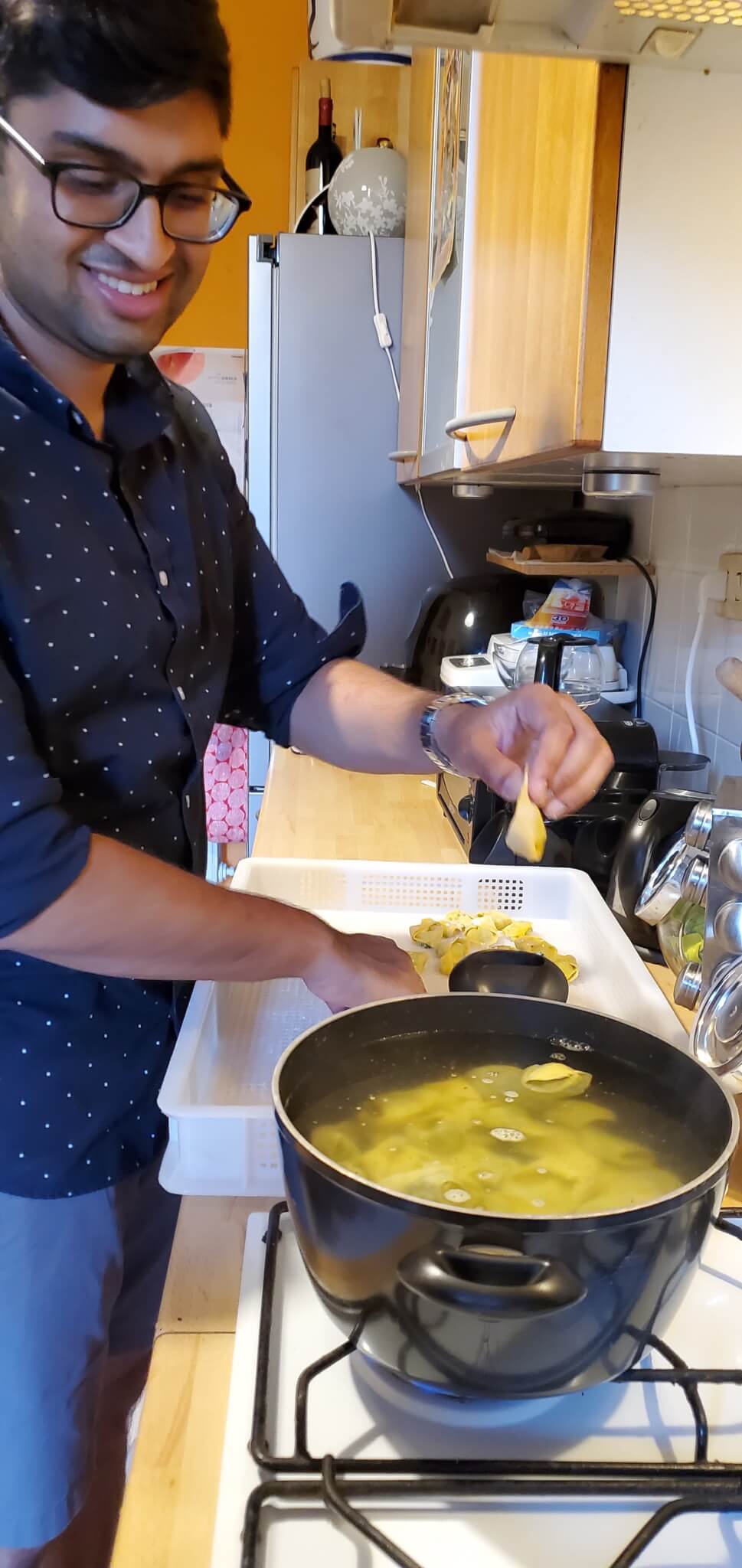 Bologna is a hidden gem in Italy and a can't miss. The locals are very warm, kind, and welcoming. They are also very proud of their history, food, and culture. Our experience here taught us a new appreciation for quality ingredients and the value of carrying forward traditions. The city is unapologetically Bologna and we would not have enjoyed it any other way.