Cinque Terre, Italy
July 2019
Cinque Terre was probably the place we were most looking forward to visiting during our trip. The area has 5 main seaside villages accessible by train or by walking. Pro-tips for this leg of the trip: book your accommodations early, have a pair of comfortable walking shoes, and give yourself plenty of time to enjoy ALL of it!!! And Yes, a windows screen saver is a photo of one of these harbor cities.
Vernazza
We stayed in the harbor city of Vernazza at Camere Nicolina 2. We met our lovely host at their restaurant and were escorted to our apartment. The apartment was clean, spacious and had air conditioning. Our stay also included breakfast. We picked Vernazza to stay in because it is known to be family oriented and less crowded.
The best part of staying in Cinque Terre is the ability to travel from harbor to harbor via train. A train pass is 7.50 Euro for one day, and ride it from one end to the other in about 30 minutes. Each harbor has its own unique experience. Depending on how much time you have planned to be in the area you could spend 2 hours in each location in 1 day or spread it over a few days. If you like to hike we recommend spending 2-3 nights in the area.
In Vernazza, the waterfront has a small beach, bars, and restaurants. Grab yourself a watermelon mule from Burgus while you walk around. You can also grab a table at Belforte and overlook the harbor while you enjoy a meal!!.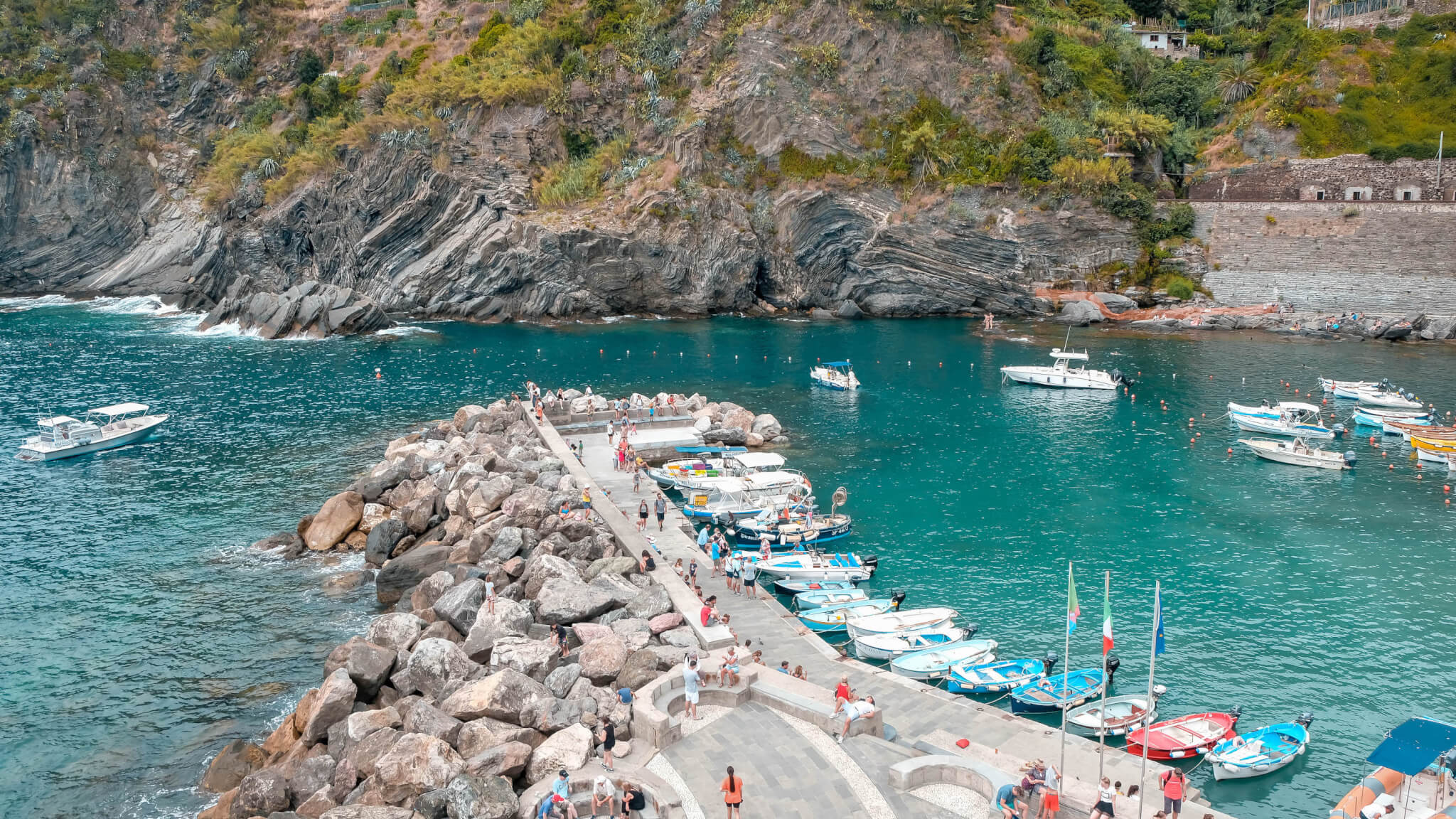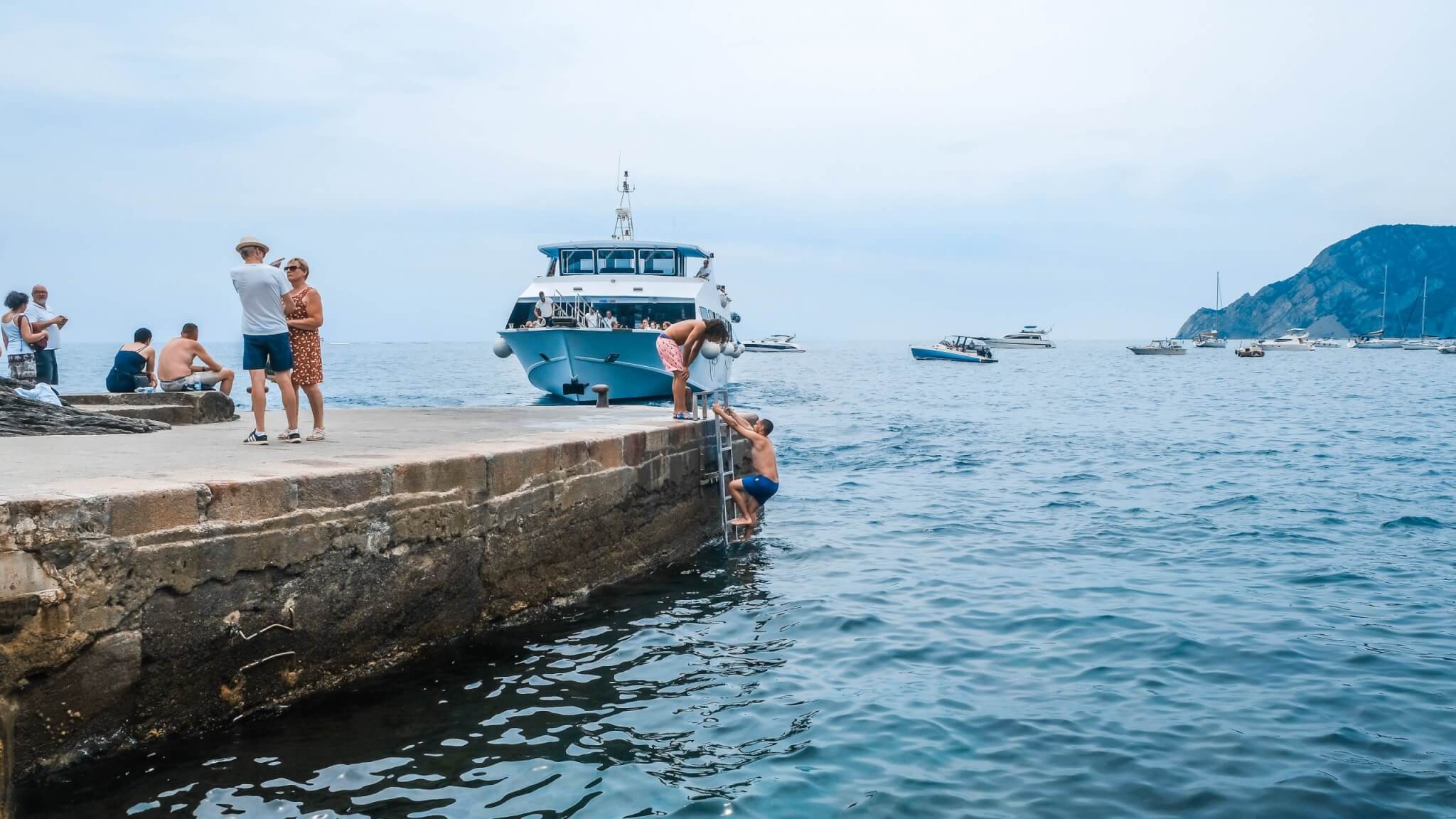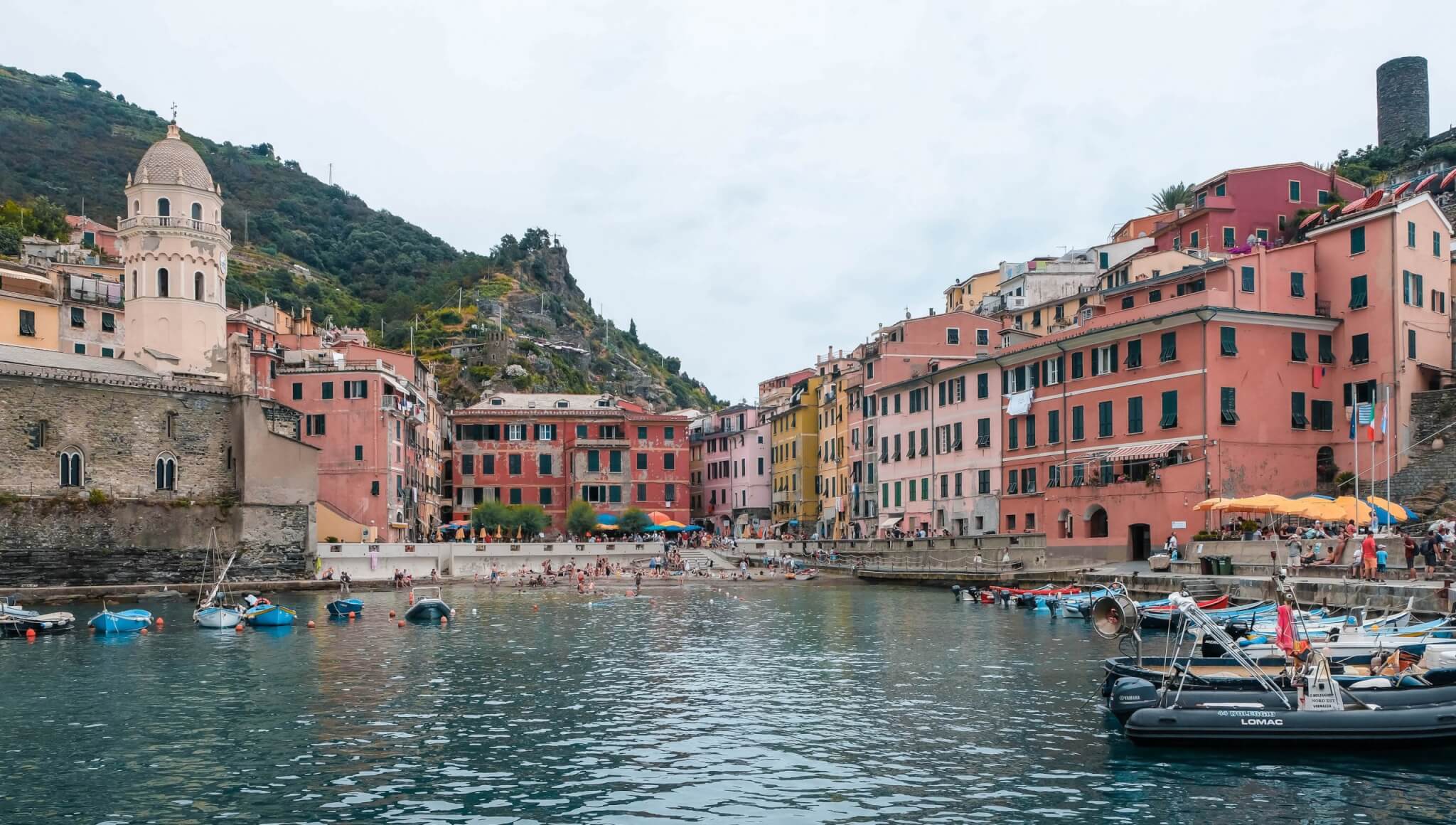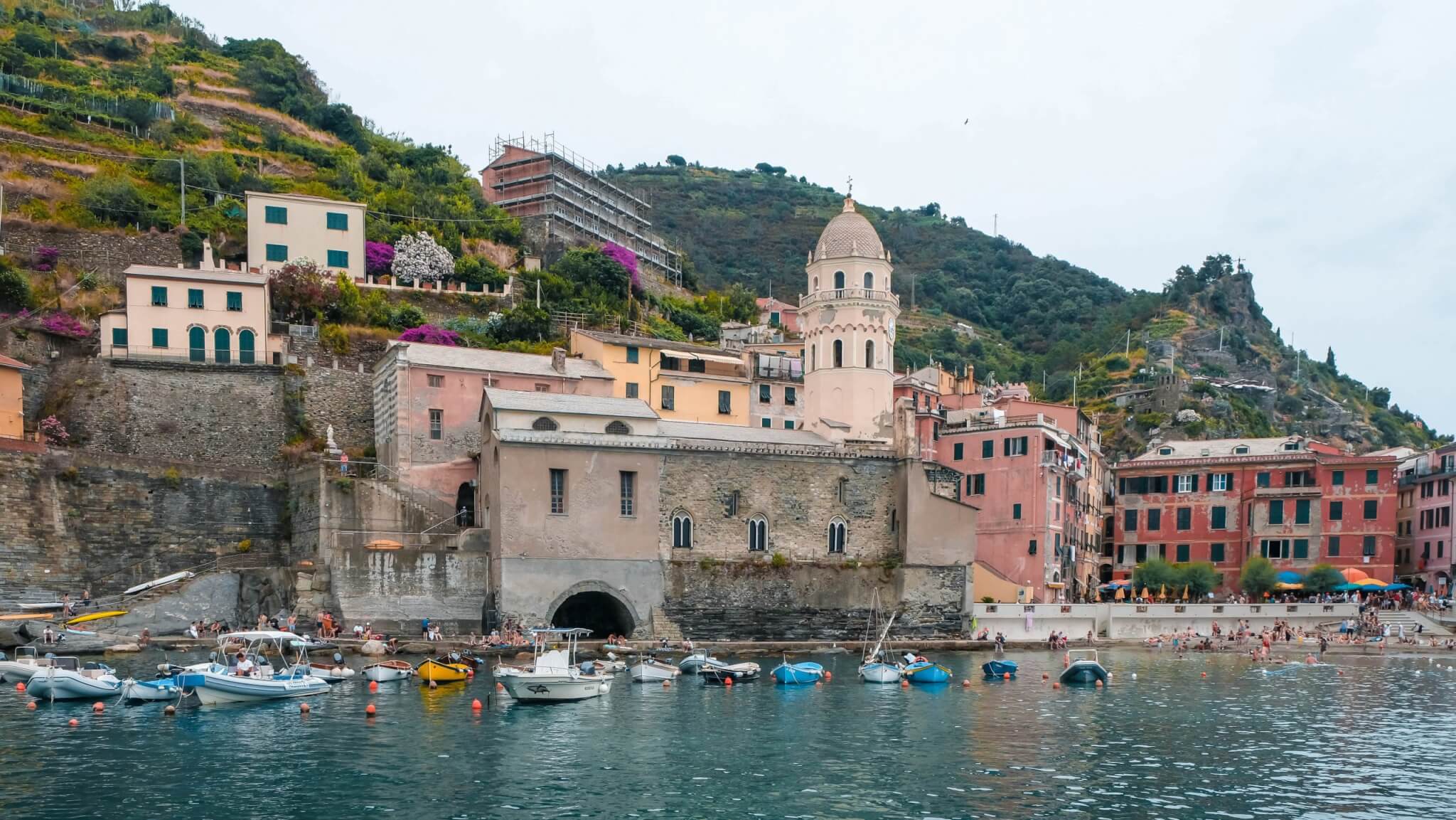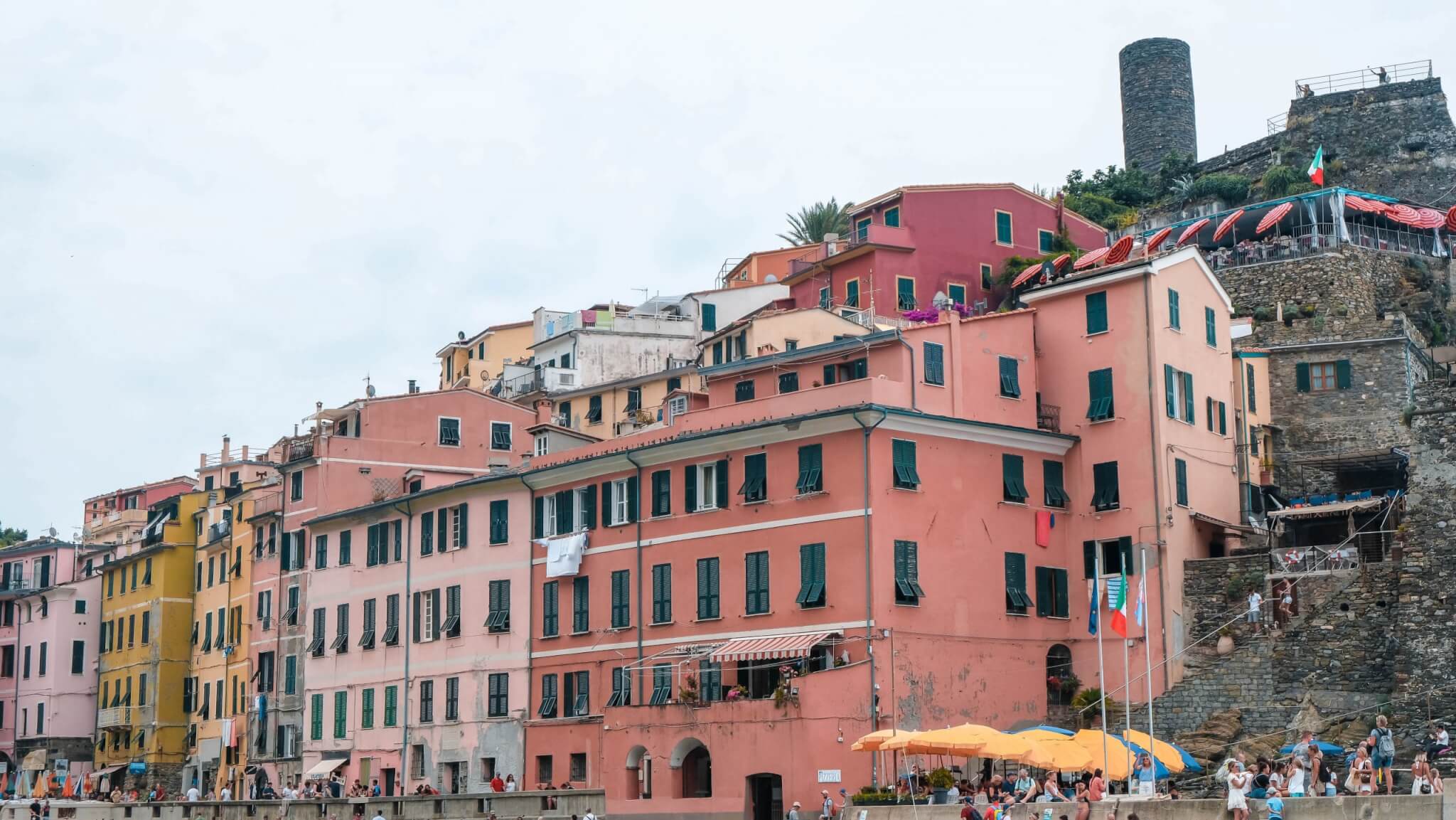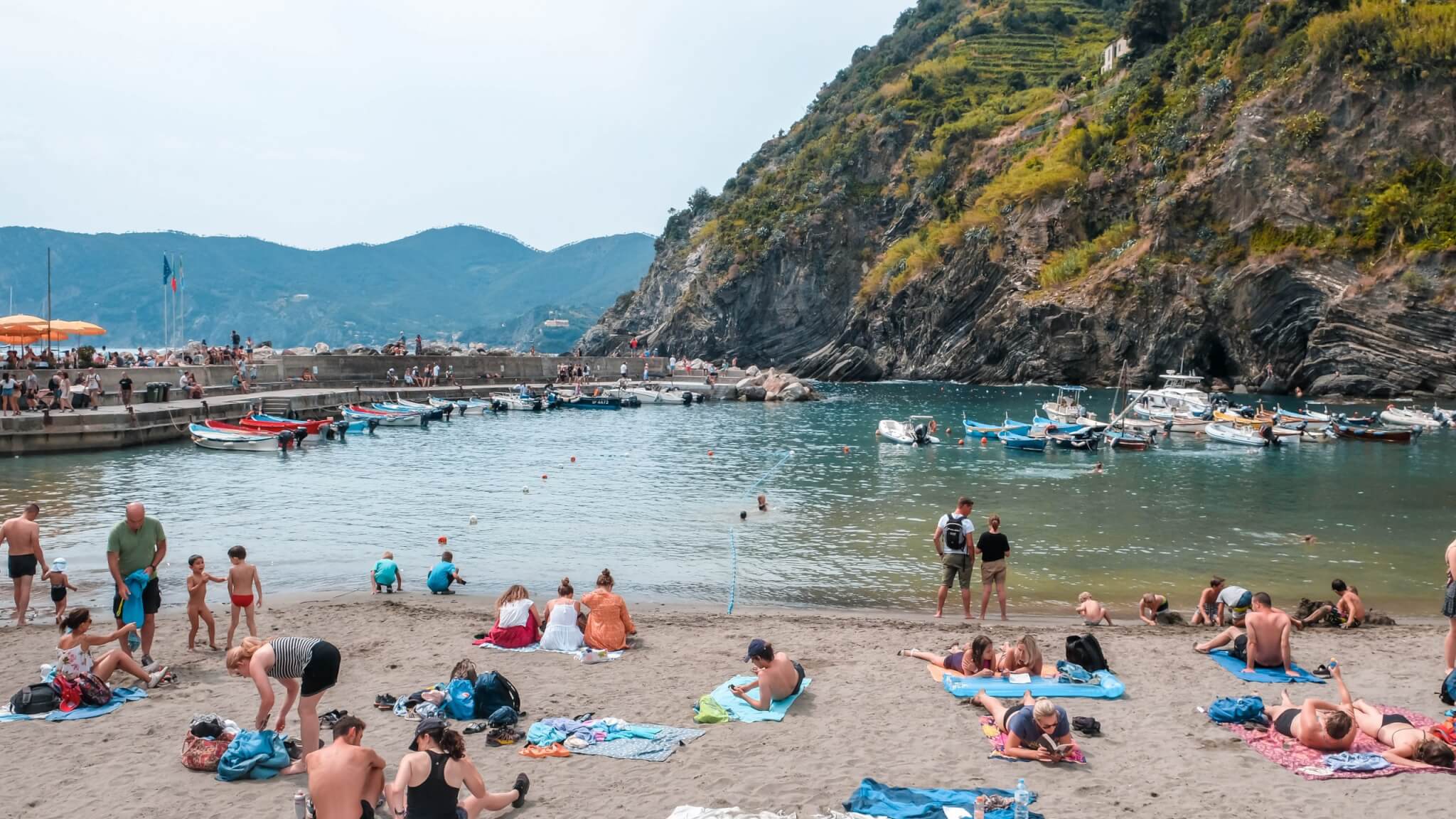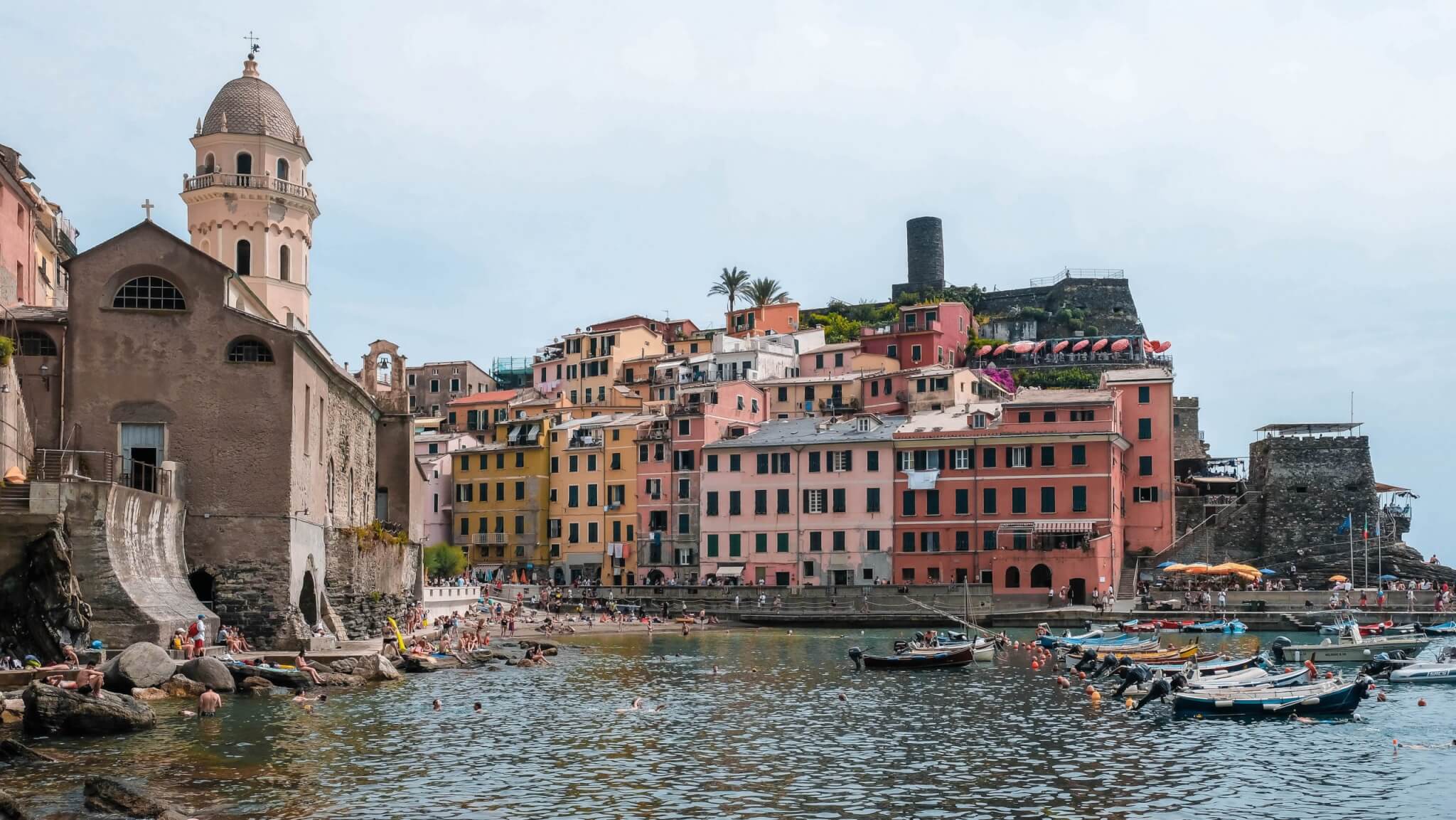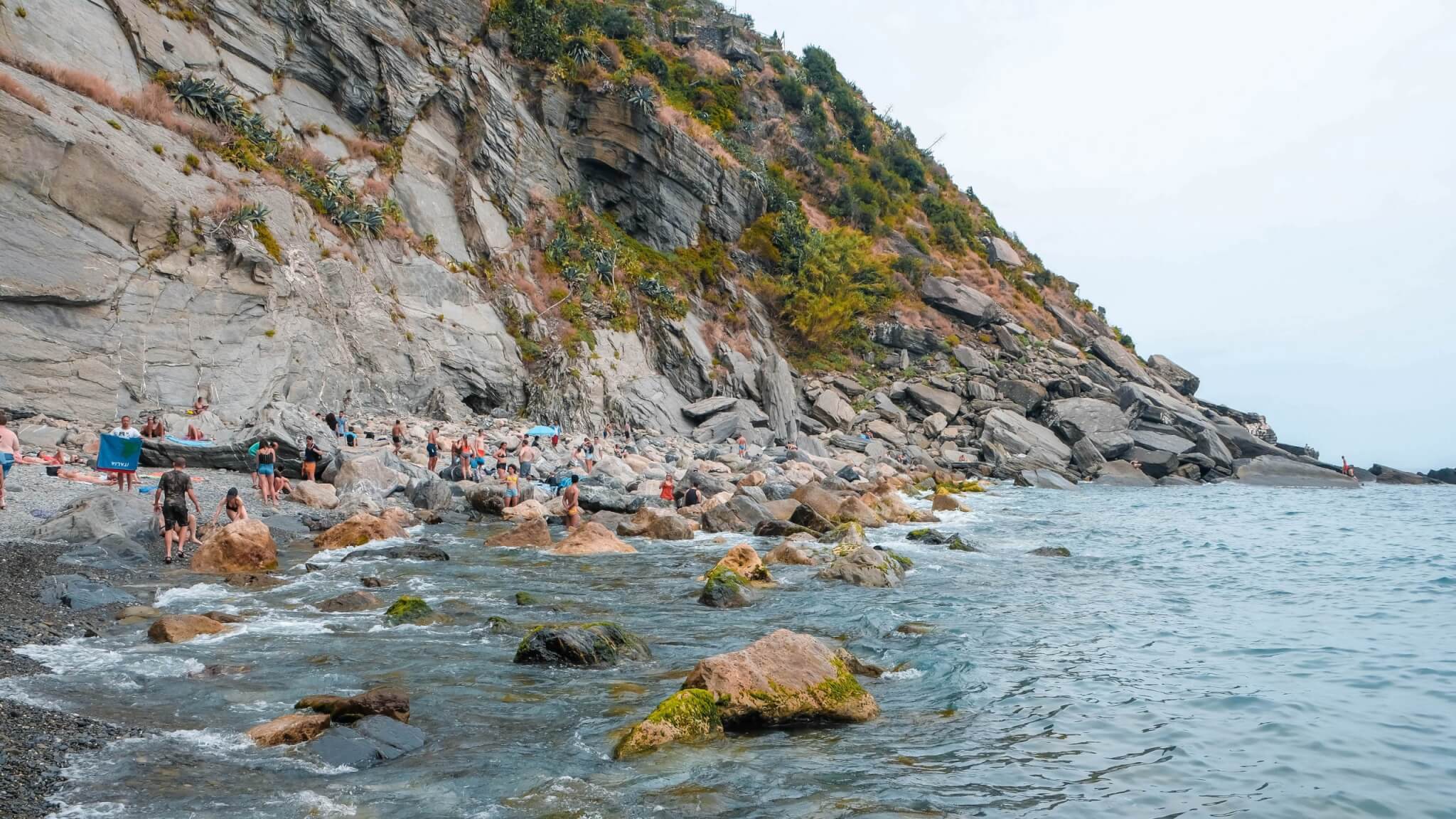 Manarola
Manorola is probably the most well known harbor city for its amazing day time, sunset, and night time views. Nessun Dorma is the most well known for its amazing view of the harbor and wine/appertivo! The sun sets pretty late in July so you can end your day here. The change in day light, to sunset, to night time is pretty dramatic and a must sea. For those of you on a budget, there is a public park directly above Nessun Dorma with a completely unobstructed view. Grab yourself a gelato and enjoy the view!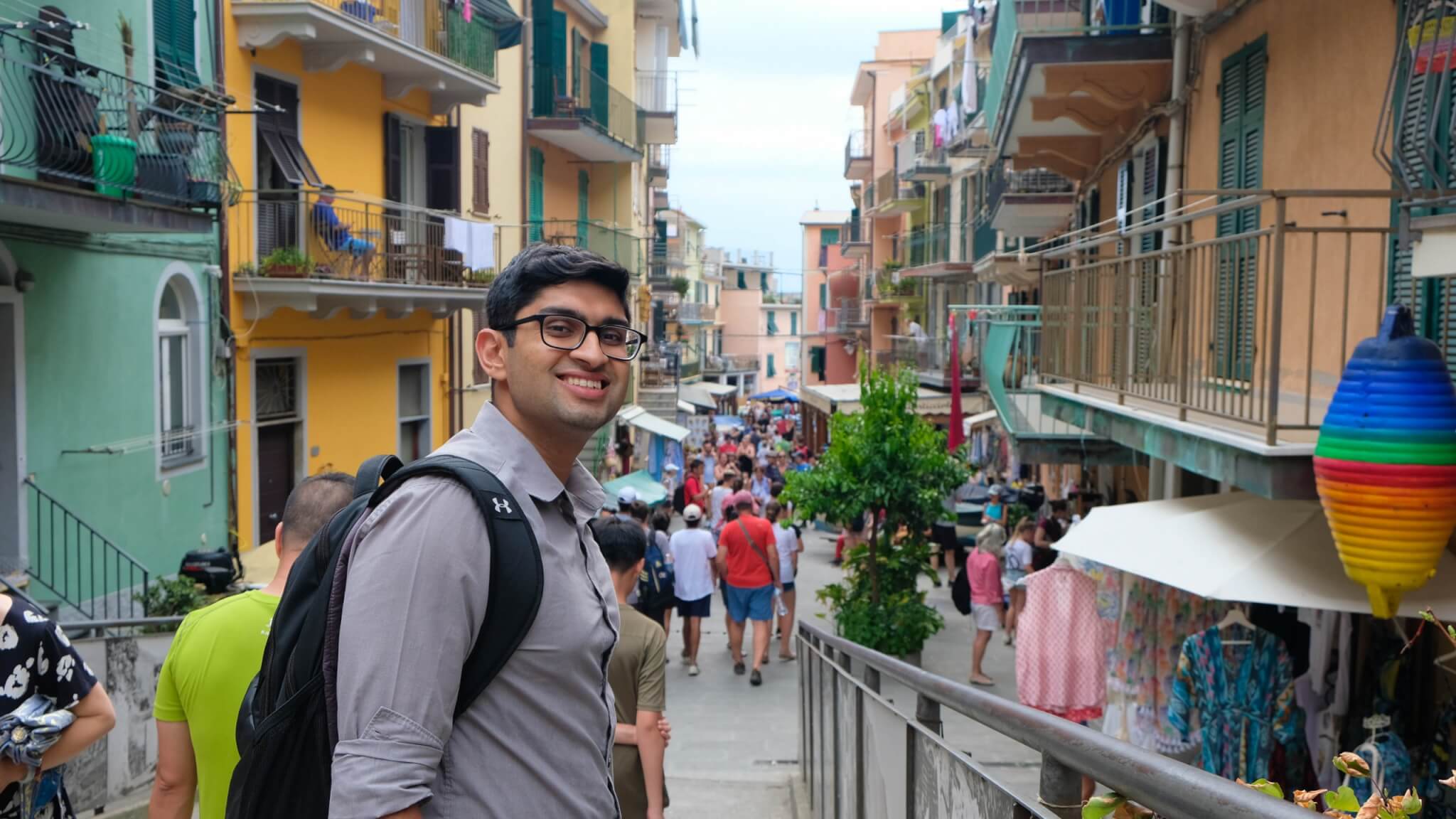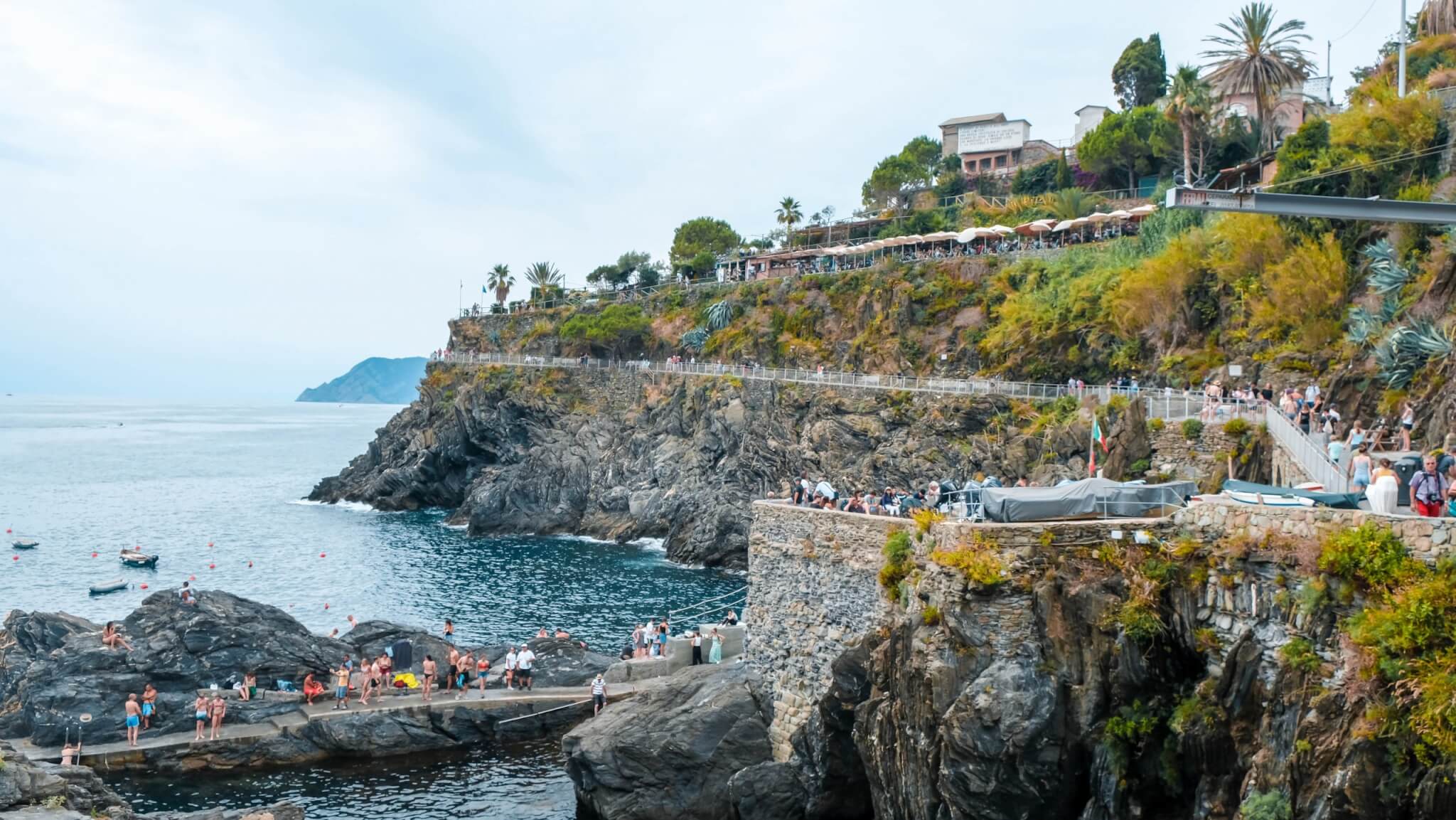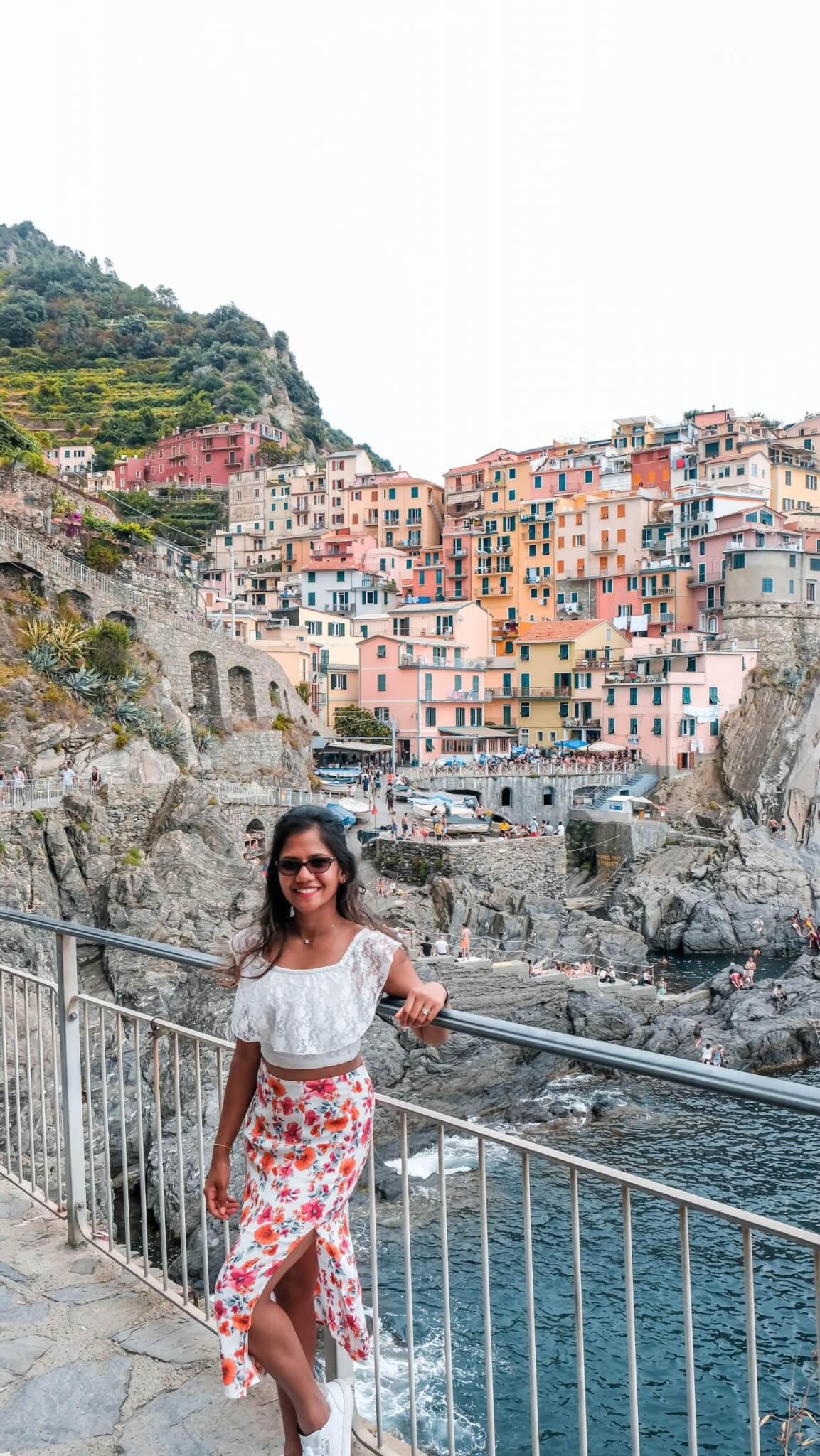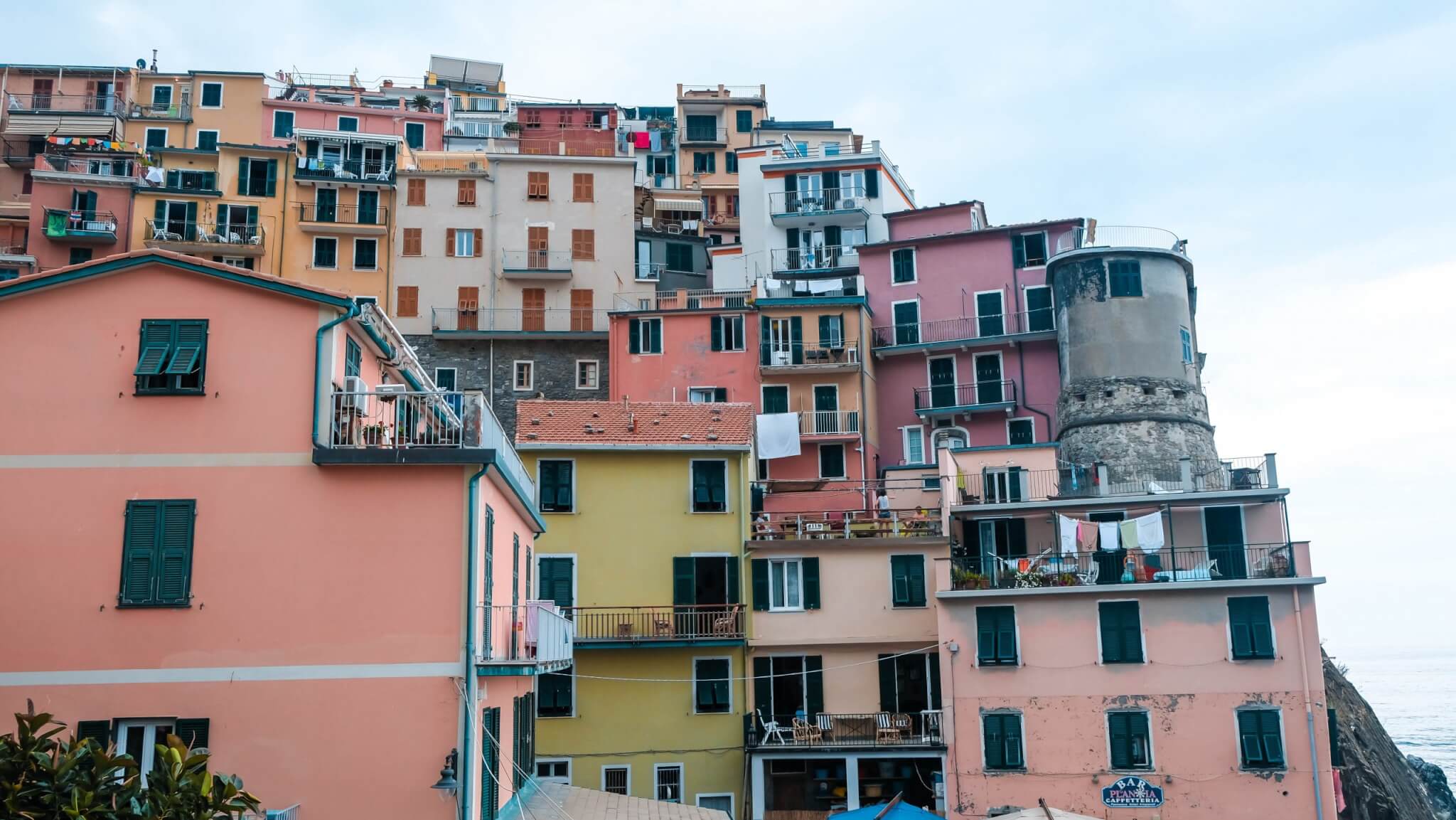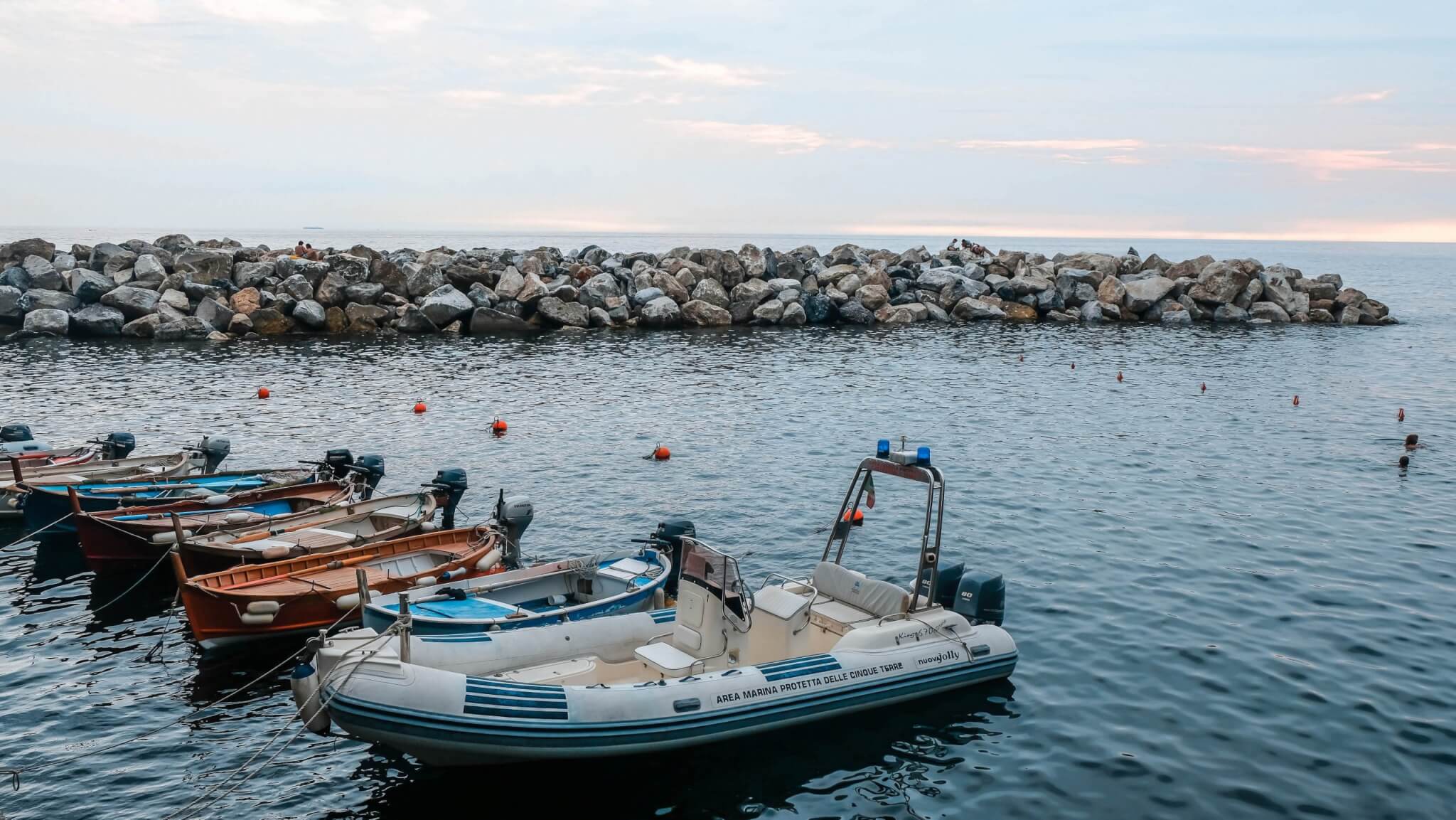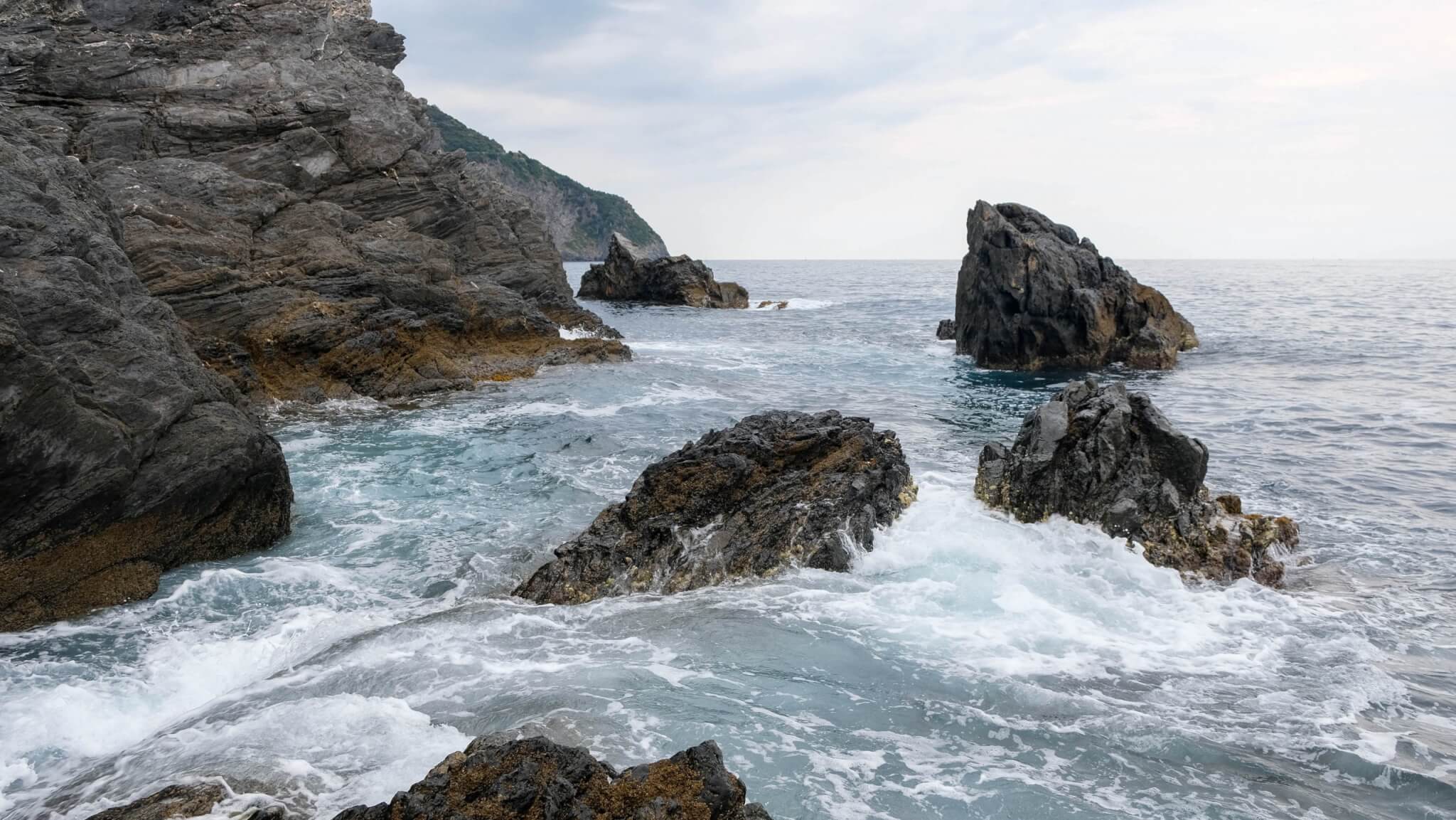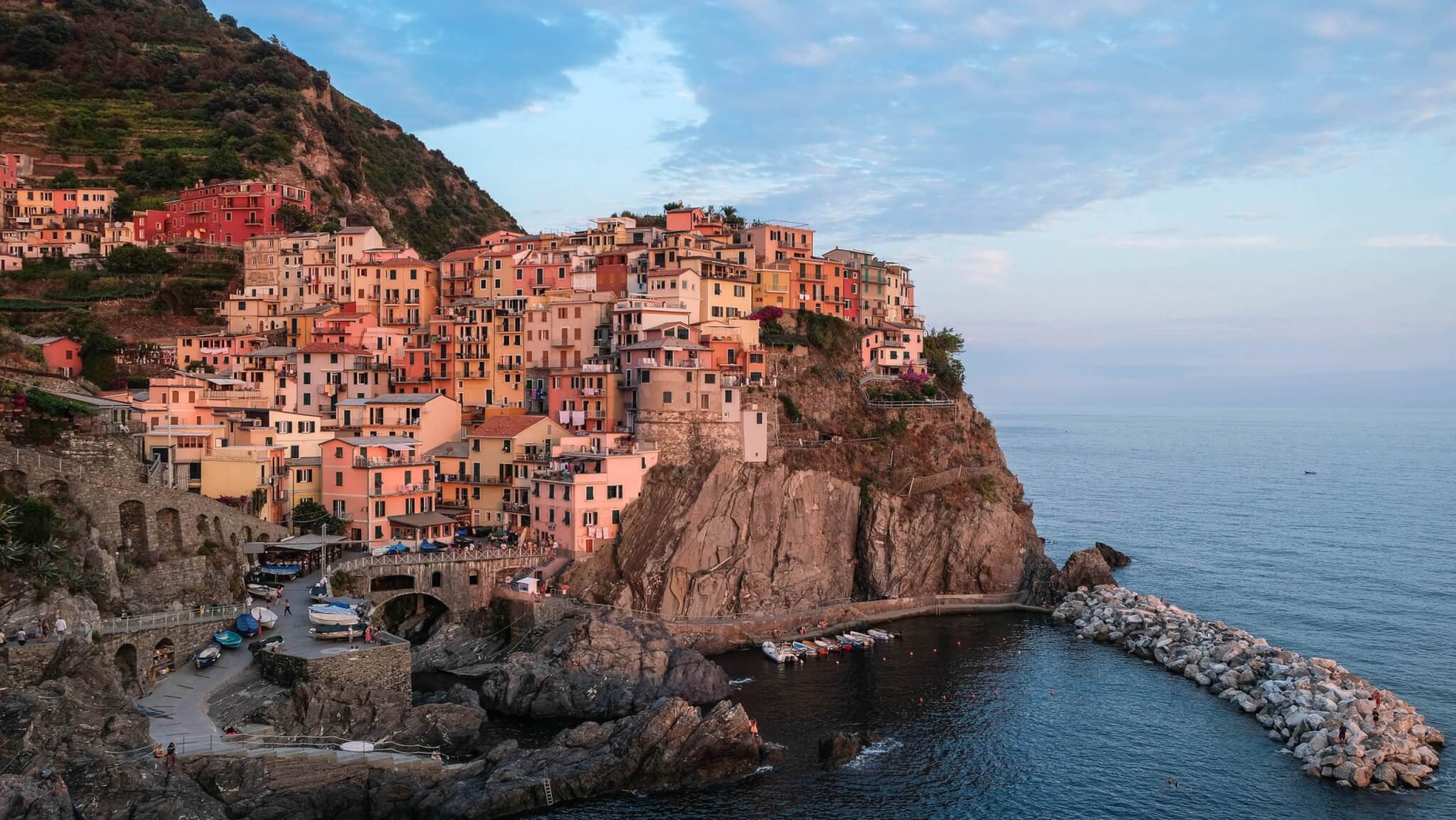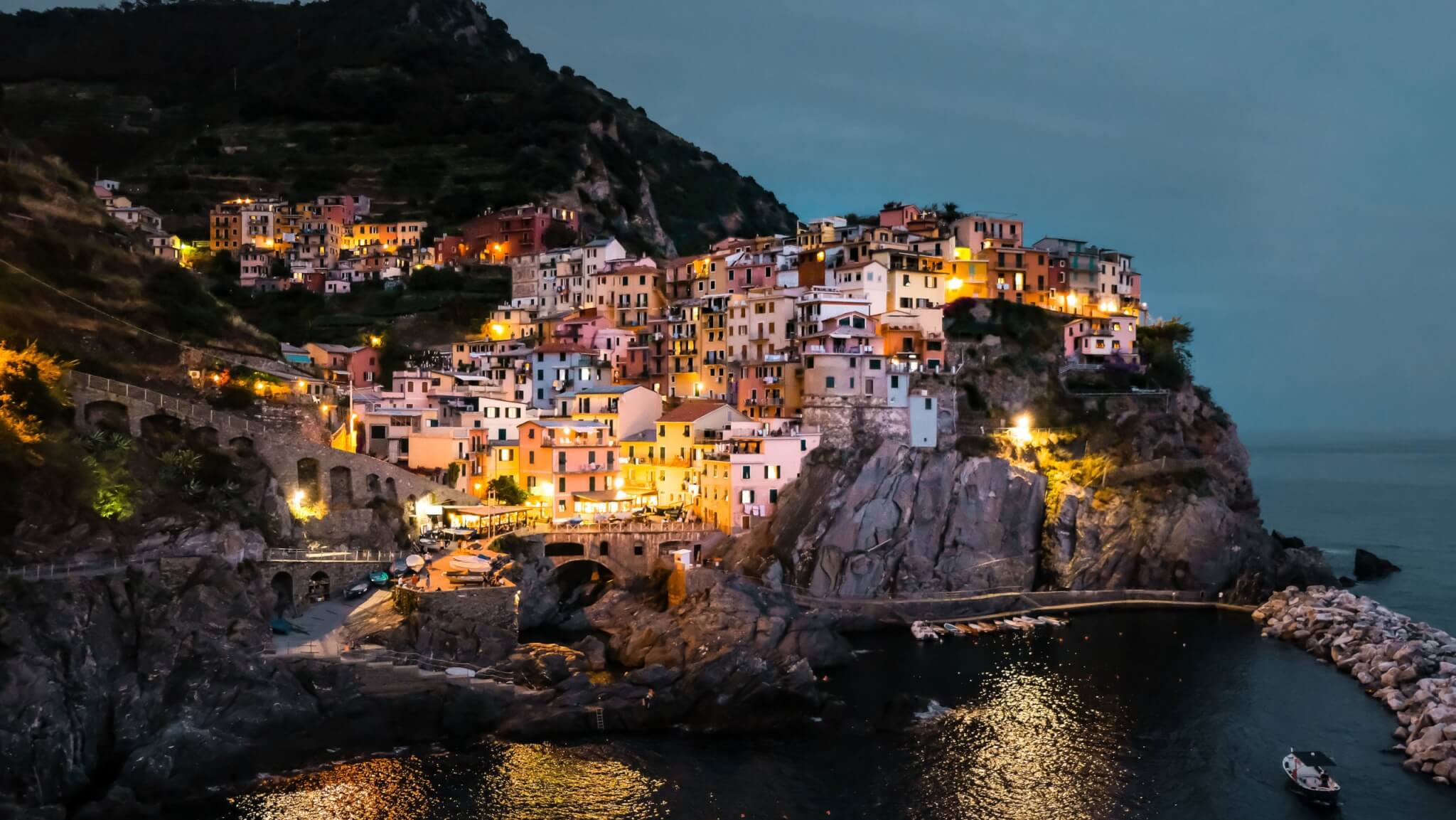 We only spent 2 days and 1 night in the area, which is only good enough to fully experience two of the villages. We loved this area of Italy so much, that we definitely want to go back for more days and experience the hiking the other harbors.
Cinque Terre is exactly what you expect and more. They more you hear and read about it the more you will want to go. It will live above the hype!